Coming 2 America Director On What It's Really Like Directing Eddie Murphy - Exclusive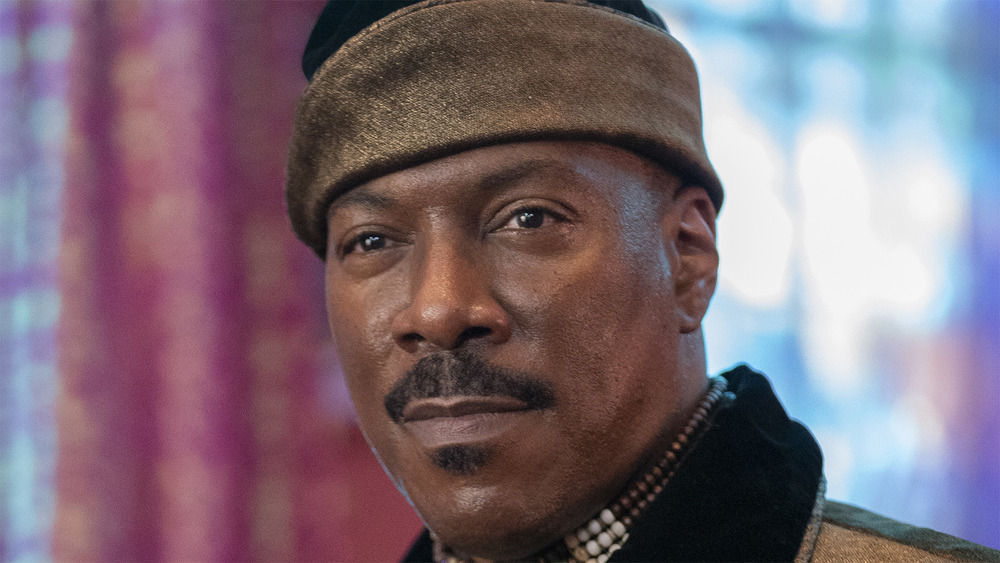 Amazon Studios
Most people would understand if Craig Brewer had been a little nervous. After all, while Brewer is an accomplished director with hits like Oscar winner Hustle & Flow on his resume, Coming 2 America is different. It's Brewer's first big, broad comedy. It's the first time in 33 years that fans have gotten to check in with favorites like Prince Akeem, Semmi, and King Jaffe Joffer. It stars Eddie Murphy, one of the most accomplished and popular actors of all time, not to mention a cast full of top-tier comedic talent — including at least one actor who almost didn't make it into the original movie.
But Brewer wasn't intimidated. See, he had a secret weapon: He'd directed Eddie Murphy before.
Before Coming 2 America, Brewer and Murphy collaborated on Dolemite Is My Name, a biopic starring Murphy as Rudy Ray Moore, the stand-up comedian and movie star best known for playing the blaxploitation icon known as Dolemite. Dolemite Is My Name earned rave reviews from critics and nabbed Murphy a Best Actor Golden Globe nomination, in addition to a nod for Best Motion Picture — Musical or Comedy. You can see why they'd want to work together again immediately.
As Brewer tells Looper, having that background made all the difference. "[Coming 2 America] was a little bit more fun because it's kind of like that second child. You're really worried about your relationship on that first movie," Brewer says. "On the second one, I could come out to his trailer and kind of chill and talk with him for a bit, and then we'd go to set and have some fun."
That kind of camaraderie is important on a movie like Coming 2 America because, as Brewer describes, making a comedy is all about trust. "You want to create an environment on your set where people trust you, where they want to come in and they want to have a good time," Brewer says. "It's a high-wire act to be funny on a movie set. There's not an audience there laughing. Everybody's got to be very quiet. It's very hard to know what works and what doesn't work."
How Eddie Murphy's performance in Dolemite Is My Name gave Coming 2 America its heart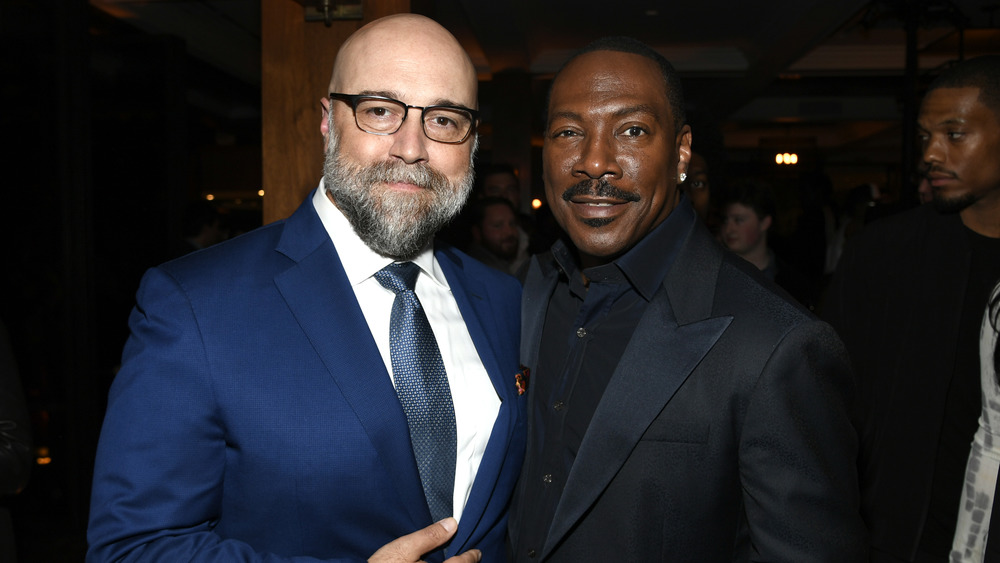 Frazer Harrison/Getty Images
It's not just that Dolemite Is My Name let Brewer and Murphy establish a rapport before making Coming 2 America, though. While Dolemite Is My Name has a cast packed with comedians and contains many funny moments, it walks the line between a comedy and a drama. That pushed Murphy out of his comfort zone, and forced him to turn in a different type of performance.
"I could see certain elements in his performance that I had not seen in a movie before. There were certain subtleties that I think that he brought to it because he wasn't trying to entertain us 100% of the time he was on the frame," Brewer says. "He could sometimes be vulnerable. He could sometimes be scared. That was kind of a pleasant thing for fans of his to see, because we've always known that he had that in him."
Brewer wanted Murphy to tap into those same skills in Coming 2 America. "Stimulation, I think, in any kind of form, like if you're listening to music or activities or comedy, can kind of wear off after a bit. You can almost tire of even the best of comedy," Brewer explains. "I think it's important to hitch your wagon to a little bit of heart as well ... I'd kind of like for people to be a little emotional about Coming 2 America."
You can see what Brewer means while watching Coming 2 America. In the 33 years since Akeem last graced our screens, the prince of Zamunda has grown and changed, and while Murphy's performance is still very, very funny, the film's wacky hijinks are all grounded in real, relatable family conflicts. That it works at all is a testament to both Murphy as a performer and Brewer as a storyteller, and simply wouldn't have been possible without their shared experience on Dolemite Is My Name — at least, not according to Brewer.
Coming 2 America will be available to stream on Amazon Prime Video on March 5, 2021.