The Dark Buddy Comedy Hidden Gem You Can Catch On Hulu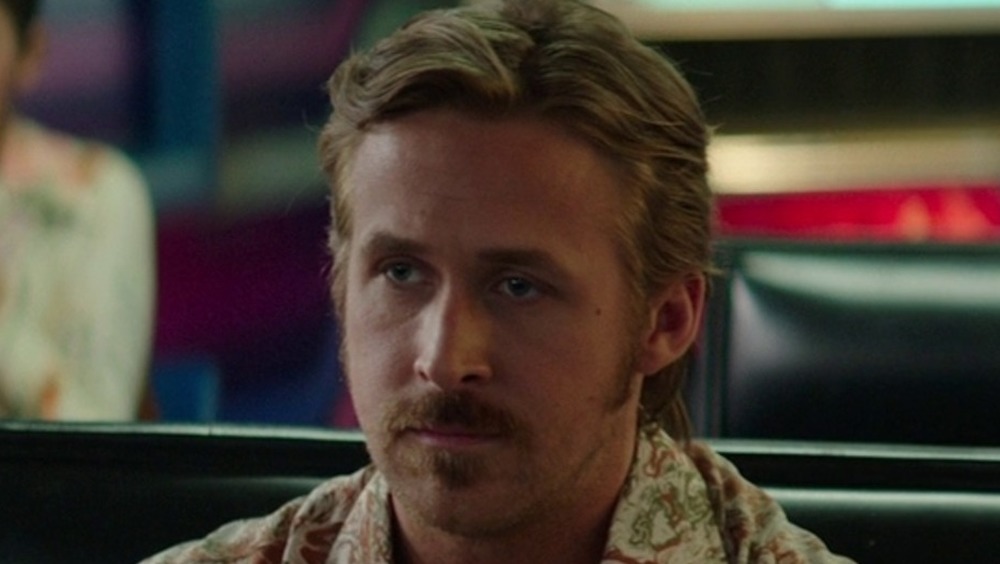 Warner Bros.
In the same year that Ryan Gosling was singing and dancing his way through Los Angeles in La La Land, he was bumbling and shrieking his way through the darker parts of the city in the comedy The Nice Guys. Don't let the title of the film dissuade you: This comedy's worth the watch.
In 1970s L.A., Gosling and Russell Crowe team up to track down the missing, but highly sought after, Amelia (Margaret Qualley) in a violent adventure that tangles with both the porn and automobile industry. Gosling plays Holland March, a widowed and drunk private detective whose 13-year-old daughter Holly (Angourie Rice) is apparently taking more care of him than he is of her. Meanwhile, Crowe is Jackson Healy, a rent-a-tough-guy whose first instinct is always violence. They begin at odds with each other, but a murder and the missing person case quickly snowball into a full on conspiracy in this buddy noir.
Ryan Gosling and Russell Crowe have undeniable chemistry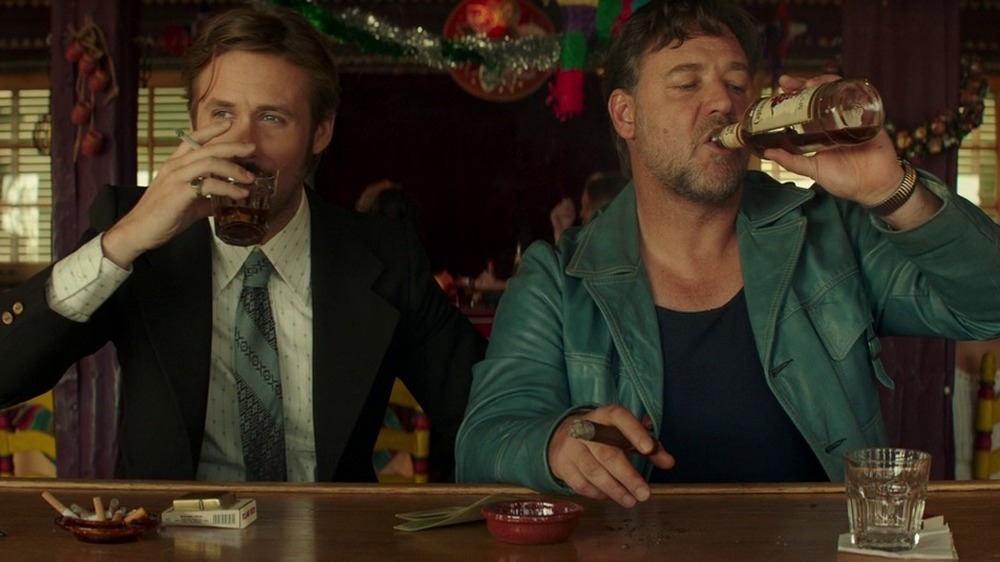 Warner Bros.
On Rotten Tomatoes, The Nice Guys sits pretty with an impressive 91 percent rating from critics. Reviewers praised Crowe and Gosling's performances for their comedic chemistry and the depth they brought to their characters. Critic Sara Michelle Fetters wrote: "Even the nastier portions of the film have a comedic bent that's made infectious almost entirely thanks to them, Crowe and Gosling proving to be as inspired a pairing of major male stars as any in recent memory."
Buddies Crowe and Gosling were always in good hands, as The Nice Guys is co-written and directed by Shane Black, who is known for comedy and buddy cops with his films Kiss Kiss Bang Bang (Robert Downey Jr.'s most underrated movie) and the highly influential Lethal Weapon. The Nice Guys' plot may be a little convoluted, lacking depth in some areas and sporting moments of incoherence, but the laugh-out-loud humor (and mermaids) certainly make up for it.
The Nice Guys is available for streaming on Hulu, along with another forgotten Crowe gem, the sci-fi thriller Virtuosity.