Why Tamara From Manifest Looks So Familiar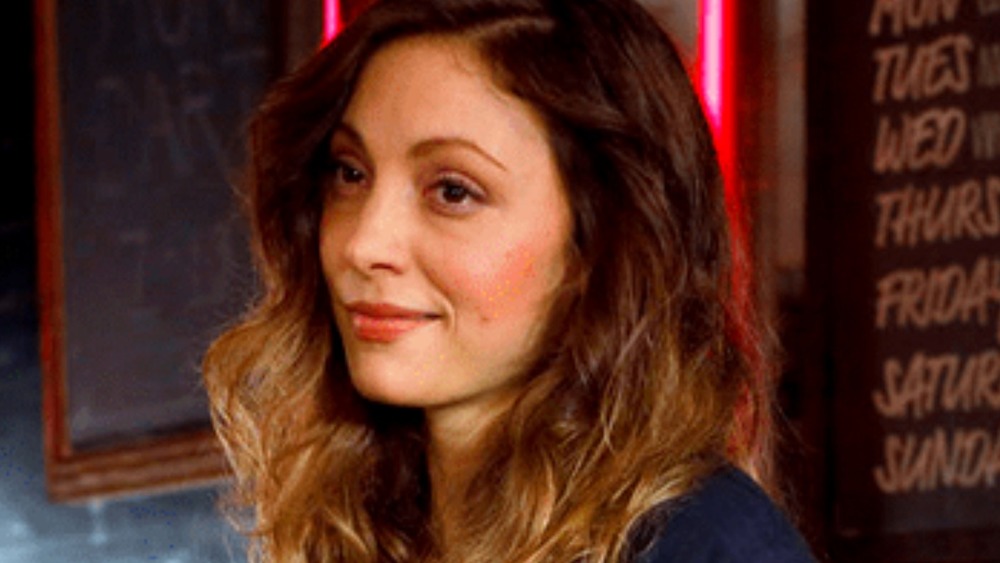 NBC
NBC's mystery drama Manifest is being dubbed the new Lost. The show is about Montego Air Flight 828 traveling from Jamaica to New York City, a seemingly normal flight that turns out to be anything but. While the people on the plane only experience slight turbulence, once they land they discover that more than five and a half years have passed by. They haven't aged a day, but the people they love have grown and moved on, assuming they died. Manifest follows the plane's passengers as they discover what happened to them and why they start having prophetic visions they refer to as "Callings."
Season 2 of Manifest expands on the world introduced in season 1, addressing further relationship drama with the characters, while going deeper into the supernatural phenomenon they are experiencing. The passengers discover their "Death Date," or the day they believe they are all destined to die, and desperately try to find a way to survive. The drama's second season also introduces new characters, like Leah Gibson's bartender Tamara. She develops a relationship with Jared (JR Ramirez) as he is getting over Michaela (Melissa Roxburgh), and Tamara slowly gets more involved with Flight 828 survivors and their problems. Manifest officially returns for its third season on April 1, 2021.
On top of the NBC mystery series, Gibson has been a mainstay on television for years, and you've definitely seen her before. Can't quite place the face? Check out her biggest roles so far.
Leah Gibson played Charlie Haverford's sister Sylvia in Shut Eye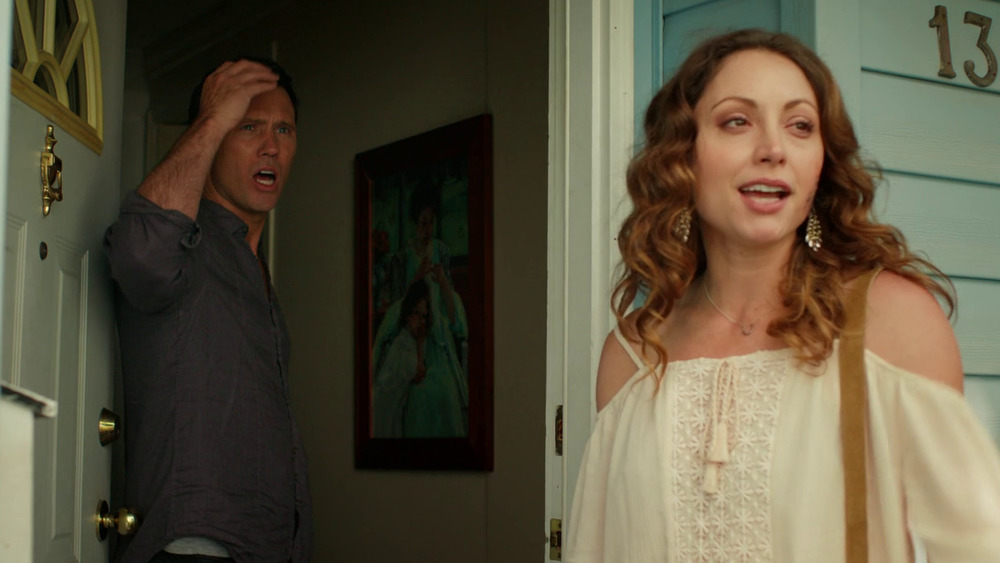 Hulu
It's likely that you've seen Gibson in a variety of memorable small roles throughout the years, with appearances in The 100, The Twilight Saga: Eclipse, The Returned, and more. But recently, Gibson's been building up her career with bigger supporting roles in major television series. In 2016, Gibson joined the Hulu series Shut Eye as Sylvia Haverford. The show stars Jeffrey Donovan as Charlie Haverford, a failed magician who runs a bunch of fortune-telling locations, using tricks to scam customers. After sustaining an injury to the head, Charlie starts having visions, changing his beliefs and fueling a new con with the aim to make a lot of money. 
Gibson's character is Charlie's sister, Sylvia, who is also in the con business. She makes an appearance in the first and last episodes of Shut Eye season 1, but has a bigger role in season 2. In the second season, Shut Eye continues to explore the question of whether Charlie's visions are real, as more of the character's backstory is revealed. At the same time, Sylvia takes her nephew, Nick (Dylan Schmid), under her wing and begins teaching him the art of the con. Unfortunately, Hulu did not renew the series for a third season, leaving Charlie, Sylvia, and the rest of the characters' stories unfinished.
Leah Gibson portrayed Inez Green in season 2 of Jessica Jones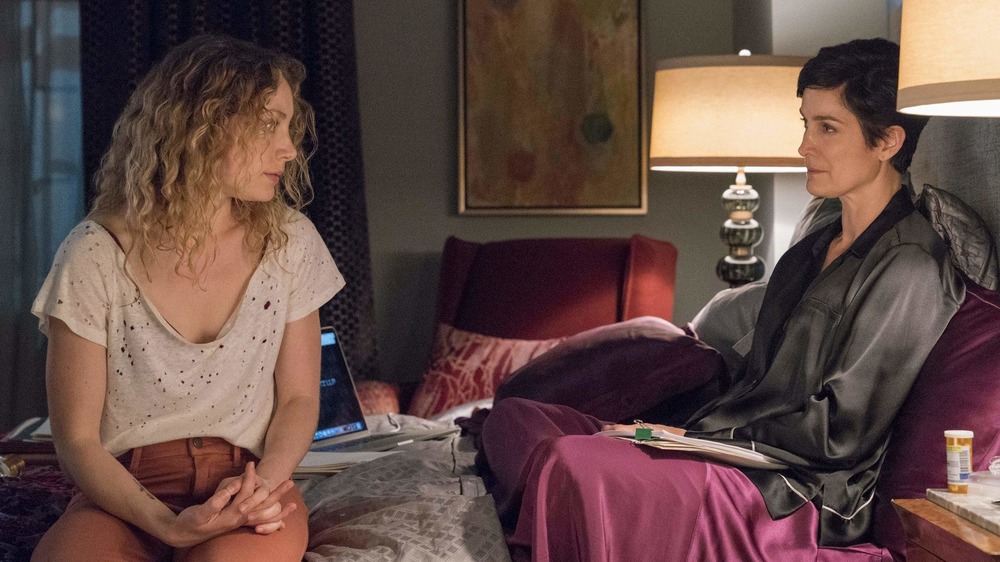 Netflix
In season 2 of the Netflix Marvel series Jessica Jones, starring Krysten Ritter as the title character, Jessica Jones comes face to face with her long-lost mother, Alisha Jones (Janet McTeer). Previously, Jones believed her mother had died in the car crash that killed her father and brother. When the tragic event first happens, Alisha only survives due to the work of IGH, an organization that saves her then subjects her to experiments, giving her superpowers and extreme rage. Alisha tries to reconnect with her daughter, but her uncontrollable power and habit of killing people ruins their relationship and forces Jones to stop her. 
Gibson's role in Jessica Jones's second season is a character named Inez Green. As an employee of IGH, Inez is present when Alisha goes crazy and kills a fellow nurse during Luanne. Alisha also seriously injures Inez when she throws her across the room, breaking her back. Thankfully, Inez survives and is able to escape IGH, but her PTSD destroys her ability to work as a nurse and leads to her living on the street. When Jones approaches the former nurse for information, Inez stays with Jeri Hogarth (Carrie-Anne Moss) and manipulates the lawyer with romantic notions in order to get her boyfriend's charges dropped.
Leah Gibson starred in Sacred Lies as devout cult member Vivienne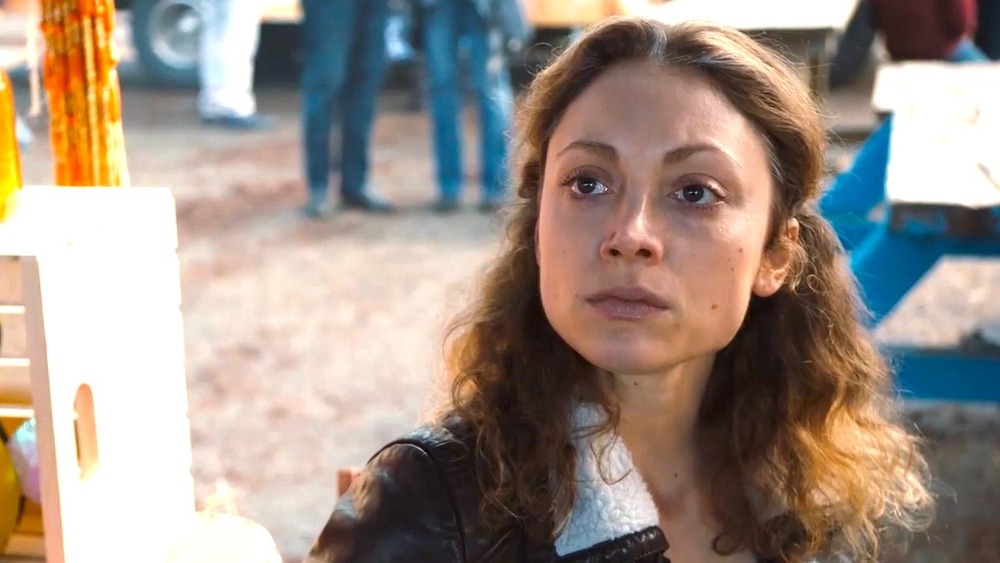 Facebook Watch
In 2018, Gibson played a character named Vivienne Schroeder in the Facebook Watch anthology series Sacred Lies, based on the novel The Sacred Lies of Minnow Bly by Stephanie Oakes. The story focuses on a 17-year-old girl named Minnow Bly (Elena Kampouris), a handless former member of the Kevinian cult who ends up in juvie and is a main suspect in the murder of the cult's leader. The series' two seasons are currently available to stream on Peacock.
In Sacred Lies, Minnow slowly opens up to FBI forensic pathologist Dr. Alan Wilson (Kevin Carroll) and tells him about her time in the cult worshipping a man named Kevin (Toby Huss), also known as "The Prophet." Minnow's father Samuel (Ryan Robbins) initially brings their family into the cult wanting a change in their life. His wife Olivia (Anja Savcic) is pregnant at the time, and she is afraid of not giving birth in a hospital. Turns out her fears are valid, as Olivia dies during childbirth. Without their mother, Minnow, her father, and her baby sister become even more embedded in the cult. 
Gibson's character Vivienne is a loyal member of Kevin's following, known as "The Community." Vivienne is abusive to Minnow and her sister, and soon begins a relationship with their father, Samuel, gaining more influence over him. She is a devout follower of Kevin and desperately wants to move up in the cult, becoming jealous of Minnow when the cult plans the girl's marriage to The Prophet. 
Leah Gibson plays the villainous Tatiana, aka the Whisper, on Batwoman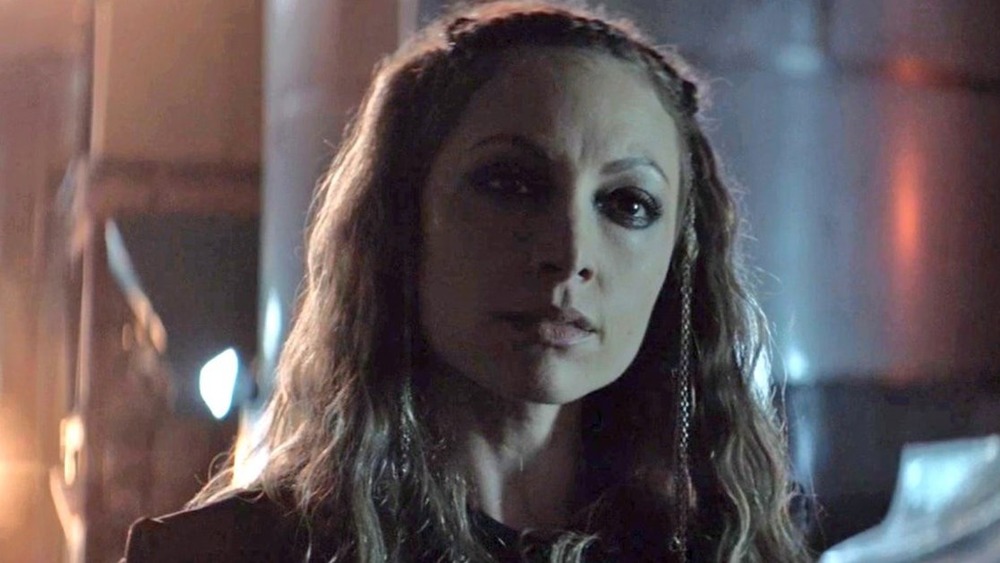 The CW
Gibson currently plays villain named Tatiana who faces off against the new Batwoman, Ryan Wilder (Javicia Leslie), in season 2 of the CW series. Tatiana, whose is also known as The Whisper, is a sword-wielding mercenary loyal to Safiyah Sohail (Shivani Ghai), the Queen of Coryana and leader of the assassin organization called the Many Arms of Death. Following Safiyah's orders, Tatiana kidnaps Sophie Moore (Meagan Tandy) and Alice (Rachel Skarsten). This isn't Tatiana and Alice's first meeting, and it's clear that the two don't like each other much. So far, Tatiana appears in episodes 1 and 2 of Batwoman season 2, and she is expected to also show up in the upcoming seventh episode. It's currently unclear how big a role Gibson's character will have going forward.
As a part of the CW's Arrowverse, a lot of Batwoman's characters are inspired by comic book counterparts. Bustle theorizes that Tatiana is a reworking of a DC Comics character named Tahani, also known as The Knife. In the comics, Safiyah approaches Tahani, a beggar, and offers her a new life on Coryana. Tahani accepts, and the two develop a close relationship, disrupted by the arrival of Kate Kane. Obviously, the show's version is a little different, and Gibson has certainly put her own spin on the intriguing character.