The Truth About Manifest's Death Dates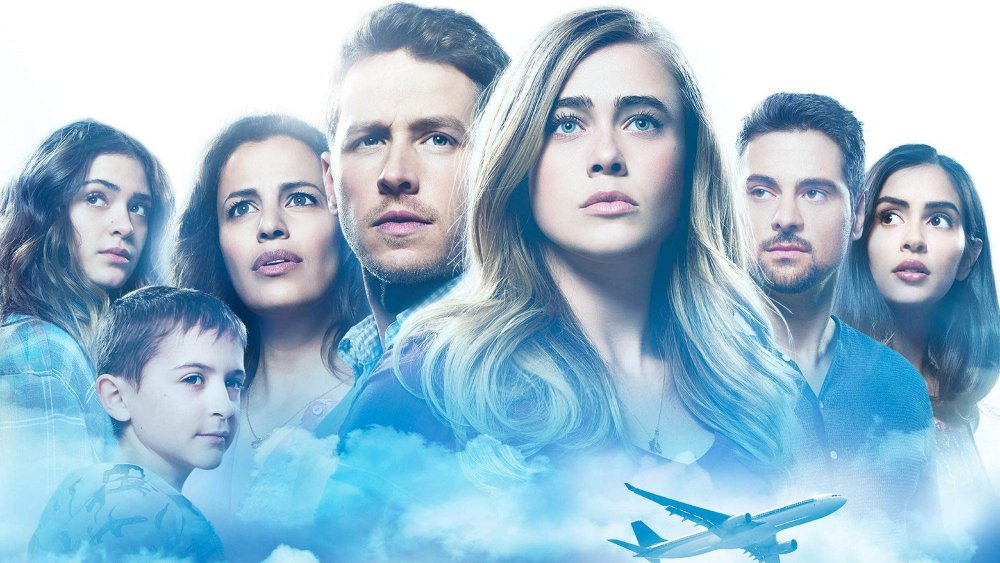 NBCUniversal
Before its season 1 finale, NBC's Manifest was already a series brimming with drama and mystery. Created by Jeff Rake (The Tomorrow People, Bones), the supernatural drama is perfect for fans of twisty mysteries like USA's 4400 or ABC's Lost and Resurrection. The show centers on the passengers and crew of a commercial airliner who are presumed dead before suddenly reappearing more than five and a half years later. For the passengers of Montego Air Flight 828, however, that time was merely a brief period of severe turbulence that saw their flight diverted to Newburgh, New York. With no other choice, they attempt to return to their lives, even though so much has dramatically changed.
That struggle to reintegrate is complicated by Unified Dynamic Systems, a government organization experimenting on the passengers in secret, and by something known as the "callings," or aural and visual premonitions of events. As some attempt to use their newfound powers for good, others go public about their experiences — and wind up mysteriously dead. By the end of season 1, the characters are somehow facing an even bigger and more frightening challenge: In addition to all that lost time, when the flight from Jamaica landed in Newburgh, New York, their return started a harrowing countdown. Everyone on the plane has "a death date." Here's what that means, and how it unfolds on the show.
How do the Montego Air Flight 828 passengers discover their death dates?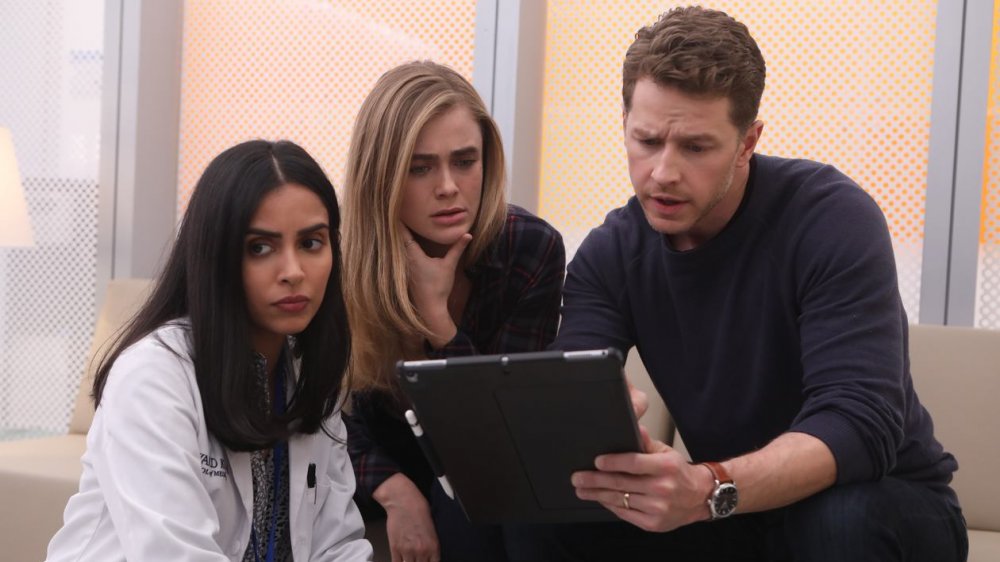 NBCUniversal
Death is something familiar to the passengers and crew of Montego Air Flight 828, as more than a handful of them pass on throughout season 1. There's passenger Kelly (Julienne Hanzelka Kim), murdered after speaking to the press, and Harvey (Richard Topol), another passenger, who calls himself an angel of death before jumping off a building. There's also the case of the three people who died from unlikely accidents after coming into contact with Harvey, as well as NSA director Vance (Daryl Edwards), who leads the investigation into the reemergence of Montego Air Flight 828. 
Only one death, however, helps the passengers uncover the mystery around their death dates, and that's James Griffin's (Marc Menchaca). Griffin wasn't a passenger on Flight 828, but was found alive after his van, which he used as a robbery getaway vehicle days earlier, is pulled from a river following a crash. Griffin killed multiple people during the robbery, and four days after being recovered, dies on a sidewalk, choking on water spewing from his mouth. Ben Stone (Josh Dallas), an associate professor and passenger, and his daughter Olive (Luna Blaise) run the numbers and discover that Griffin died 82 hours and eight minutes after he returned — the exact amount of time he was "missing." They then apply the theory to Flight 828 and, based on its disappearance date in 2013, determine that the crew and passengers will all die on June 2, 2024. 
This frightening truth is confirmed. First, Olive's brother Cal (Jack Messina) reveals he had a vision of Griffin's death. Then, there's the discovery of the same blood marker in Griffin that links all the passengers and crew of Flight 828. 
Another Manifest character is also running out of time, but on a different clock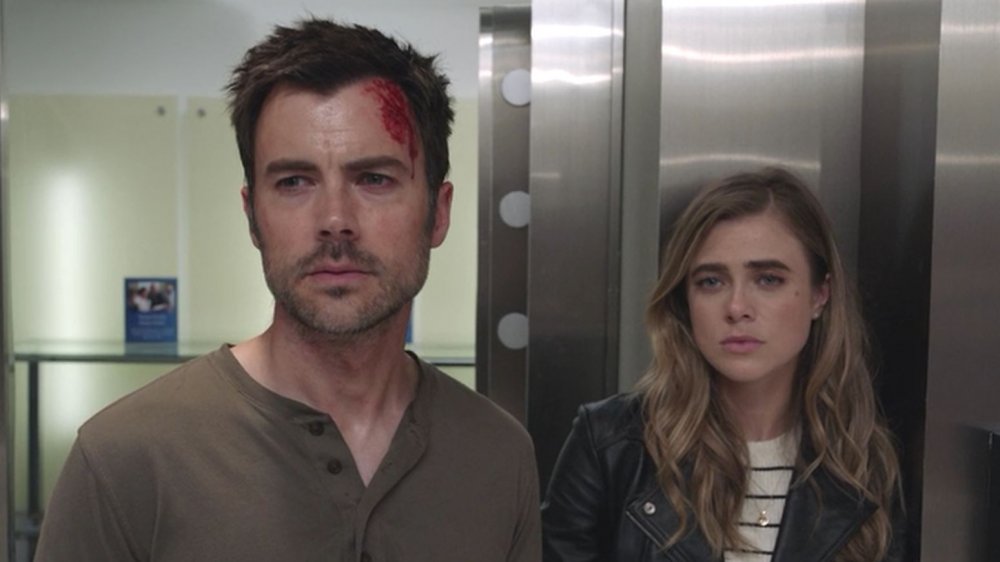 NBCUniversal
Griffin and the passengers of Flight 828 are far from the only people who mysteriously returned. There's also Zeke (Matt Long), a hiker that gets tangled up with the passengers when he collapses at the cabin door of Michaela (Melissa Roxburgh), a detective for the NYPD's 129th Precinct and another person on the New York City-bound flight.
When Saanvi (Parveen Kaur), a passenger and medical researcher at Mercy Hospital, tests Zeke's blood, it's confirmed he has the marker, sealing Zeke's fate along with that of Griffin and the passengers. He'll die earlier, though, as it's revealed that he, like Griffin, has a shortened timeline, because the hiker and former addict took shelter in a cave during a blizzard for two weeks in December 2017 before reappearing in December 2018. 
In Manifest season 2, it becomes clear that the truth of the death dates is about more than when you'll die; it's also about how, and if, it can be stopped. After spending all of season 2 grappling with his impending death, and even facing a few near-death experiences, Zeke develops frostbite. This supports the theory that the passengers will die the way they disappeared, but also empowers Zeke when he has a calling about Cal being kidnapped and taken to the Catskills Mountains in the season 2 finale. Zeke and Michaela race to save the boy, and despite knowledge of how he will die, Zeke jumps into a frozen lake and saves Cal before freezing just as he did in the cave. 
In a shocking turn, however, Zeke is revived within minutes, free from both hypothermia and, seemingly, his death date. With Zeke's second return, it becomes clear that the death dates aren't set in stone, and that one way for the passengers and crew of Flight 828 to prevent their fate is to follow the callings.