Here's Who Melissa McCarthy Is Playing In Thor: Love And Thunder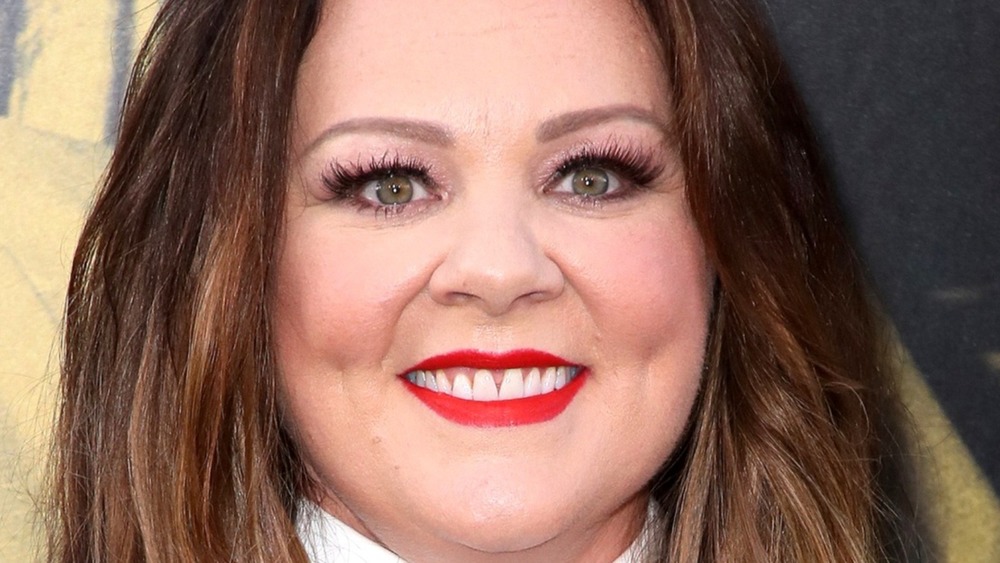 David Livingston/Getty Images
Last year, comedy star Melissa McCarthy and husband Ben Falcone begged for parts in Thor: Love and Thunder. The couple posted a video to Instagram on Christmas Day, jokingly lobbying star Chris Hemsworth, director Taika Waititi, and "the people at Mar-vell studios" to give them roles in the upcoming fourth Thor film, which is scheduled to be released in 2022. "Melissa and I are desperate to be in the film Love and Thunder," said Falcone. "Respectfully, respectfully, yes," McCarthy added. They offered to audition for the Marvel movie with theatrical monologues, and even volunteered to provide craft services if necessary. They posted the video from Australia, where McCarthy is filming the limited series Nine Perfect Strangers and where Love and Thunder is filming.
Now, it turns out McCarthy and Falcone have gotten their wish (they probably already had when they posted the video, to be clear). The Daily Mail published photos from the set of Love and Thunder's featuring McCarthy and Falcone, with the former dressed up in character alongside some other familiar faces from Taika Waititi's Thor era. The photos are a little blurry, but it's clear that Melissa McCarthy's cameo is going to be a lot of fun.
Here's who Melissa McCarthy is playing in Love and Thunder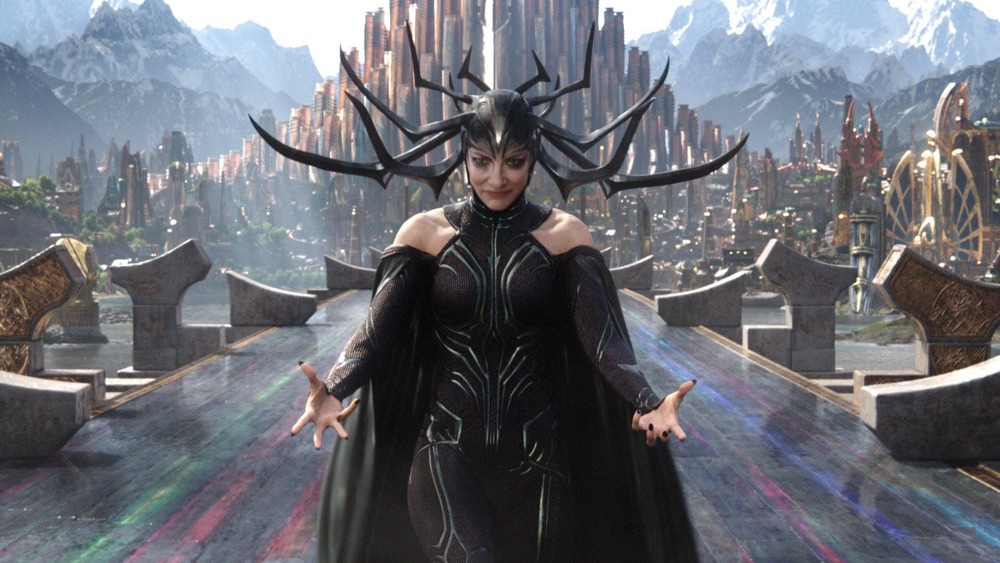 Marvel Studios/Disney
The theatrical monologue joke in Melissa McCarthy's video seems to have been a clue, because she will be portraying Hela, the villain embodied by Cate Blanchett in Thor: Ragnarok, in an in-film play. The Daily Mail's photos show McCarthy in full Hela regalia, with green armor and headpiece, cackling wildly as she prepares to film a scene with fellow theater troupe members Luke Hemsworth, Matt Damon, and Sam Neill. Falcone is also in some of the photos, but it's unclear if he's going to appear alongside his wife, as his full body is not visible to see if he's wearing a costume.
The presence of these actors means that The Tragedy of Loki of Asgard — the comedic play in Thor: Ragnarok depicting Loki's apparent death in the previous movie — is getting a sequel. The Ragnarok play dramatized events that happened in Thor: The Dark World, while this new play looks to depict things that happened in Ragnarok, with McCarthy playing an actress playing Hela, the goddess of death and Thor's bitter older sister. Matt Damon is returning as "Loki," Sam Neill is once again donning an eyepatch to play "Odin," and Chris Hemsworth's brother Luke is back in a blond wig as "Thor." Hemsworth was snapped wearing both Thor's traditional armor and the hoodie Thor wore on Earth in Avengers: Endgame. The actors-playing-actors were caught performing on a theater stage set constructed next to a dramatic oceanside cliff in Sydney's Little Bay.
The play was one of the funniest scenes in Ragnarok, and the sequel is sure to be equally, if not more, hilarious, thanks to the presence of McCarthy. Other Love and Thunder cast members include Guardians of the Galaxy's Chris Pratt as Peter Quill, Karen Gillan as Nebula, and Sean Gunn as Kraglin Obfonteri, as well as Natalie Portman in a long-in-the-works return as Jane Foster.