The Terrifying Conjuring Detail Hiding In The DCEU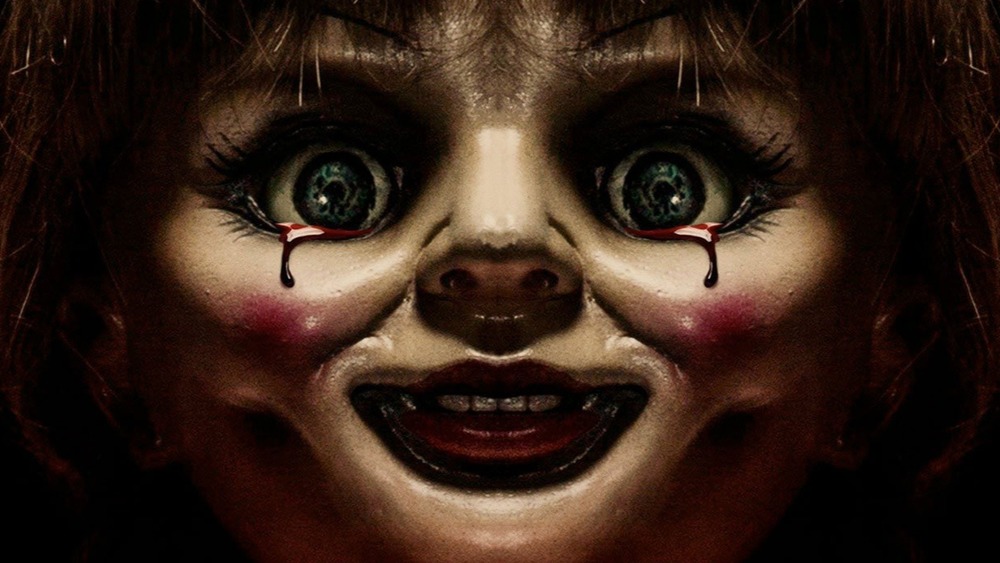 Warner Bros. Pictures
While not quite as sprawling as the Marvel Cinematic Universe, the DC Extended Universe (DCEU) has slowly but surely expanded throughout its lifetime. Beginning in 2013, courtesy of director Zack Snyder's Man of Steel, the shared universe wasted little time in setting up the inclusion of other DC heroes. For instance, 2016's Batman v. Superman: Dawn of Justice overtly teased the formation of the Justice League, briefly touched on the death of Robin, and more. These little details went a long way in getting fans excited for what the future may hold for DC on the big screen.
Warner Bros. didn't rest on its laurels as shared universes gained popularity, launching yet another one shortly after Superman's latest debut. In the wake of The Conjuring's smash success in 2013, the studio made immediate plans to branch out the film's story into a larger interconnected narrative. Appropriately dubbed The Conjuring Universe, the series became a big hit with fans and proved this cinematic storytelling technique could work in a horror setting. As of this writing, the cash-cow franchise contains seven theatrically released features with three more on the way. 
However, the horror juggernaut may be able to include the DCEU slate in its shared universe thanks to a couple of blink-and-you'll-miss-them Easter eggs. 
Annabelle is a foreboding presence throughout the DCEU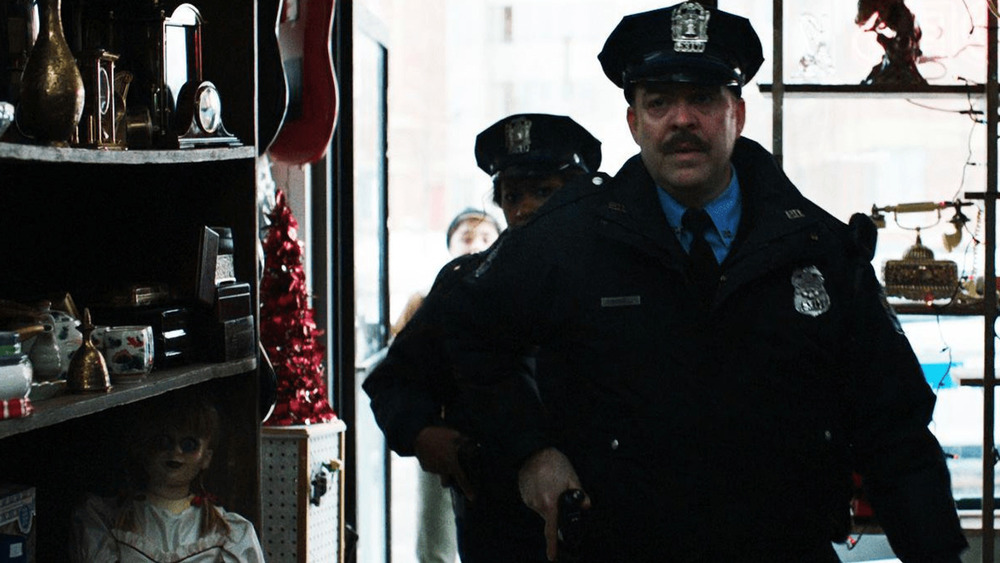 Warner Bros. Pictures
Annabelle — the demonic doll at the center of the Conjuring Universe — has made background appearances in two DCEU entries to date. Her first came in 2017's Aquaman, where she's in the background of an underwater scene scattered among various pieces of garbage during Aquaman (Jason Momoa) and Mera's (Amber Heard) search for an aquatic vehicle. Considering Aquaman director James Wan's heavy involvement in the Conjuring Universe, having directed both The Conjuring and The Conjuring 2, this seems like nothing more than a fun nod to his ever-expanding body of work.
This isn't the only instance in which Annabelle pops up in the franchise universe based on DC Comics. She returned in 2019's Shazam! in the scene where, before gaining his magical abilities, a young Billy Batson (Asher Angel) tricks two local policemen and locks them inside a pawn shop so he can use their car's radio. The evil doll can be seen among a myriad of items looking on as the two police officers attempt to escape the locked-down building. Much like with Aquaman, Shazam! was spearheaded by a Conjuring Universe mainstay, David F. Sandberg. The director took on the spooky prequel Annabelle: Creation, thus explaining his connection to the unsettling doll.
With both James Wan and David F. Sandberg signed on for Aquaman 2 and Shazam! Fury of the Gods, respectively, can audiences expect more Annabelle cameos in the future? We'll have to keep a keen eye out when these sequels premiere.