The Wynonna Earp Reunion Tim Rozon Didn't Expect On His New Show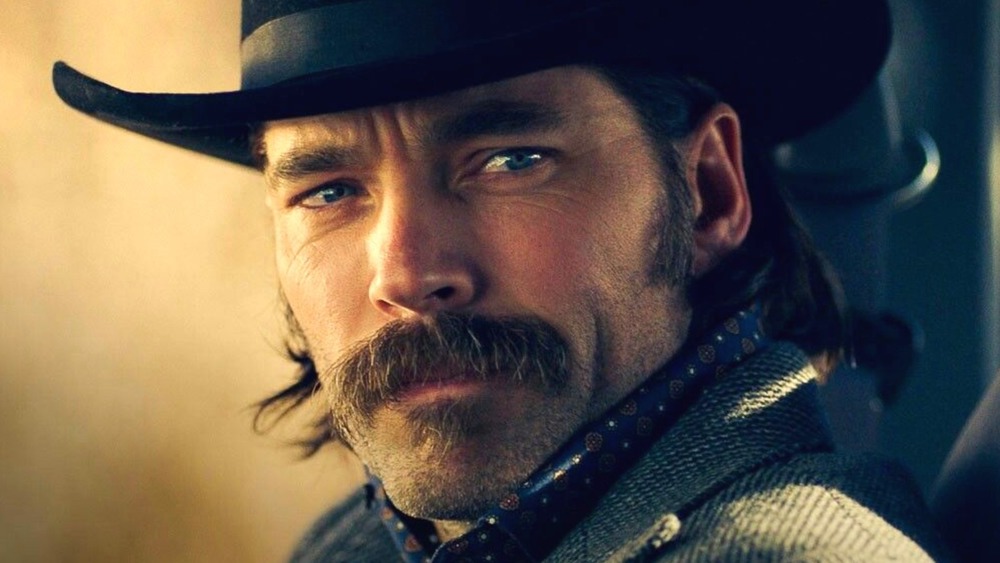 Syfy
The list of actors who have portrayed legendary gunslinger John Henry "Doc" Holliday is long and prestigious, counting among its number the likes of Adam West, Dennis Quaid, Martin Landau, and, of course, Val Kilmer. None of those versions of the character were functionally immortal and had to battle literal demons, though, so maybe it's no surprise that the latest incarnation, offered up by Tim Rozon on the series Wynonna Earp, has carved out his own niche given that such supernatural shenanigans are very much a part of his arc.
Part of that resonance might also have to do with the fact that Wynonna Earp has become such a cult hit. Fueled by the passion of a dedicated fanbase who call themselves Earpers, the show has offered up all sorts of Western-tinged fantasy action over the course of its four and a half seasons, and now it's getting ready to round the turn toward the back half of its final slate of episodes. 
It's a bittersweet moment for Earpers, but those who've come to love the way the stars of Wynonna Earp collaborate needn't worry that this is the last time the ensemble will be working together. Looper found this out during a roundtable interview with Rozon, who revealed an unexpected reunion on a project that entered production after his days as Doc Holliday wrapped.
Tim Rozon's Surrealtor surprise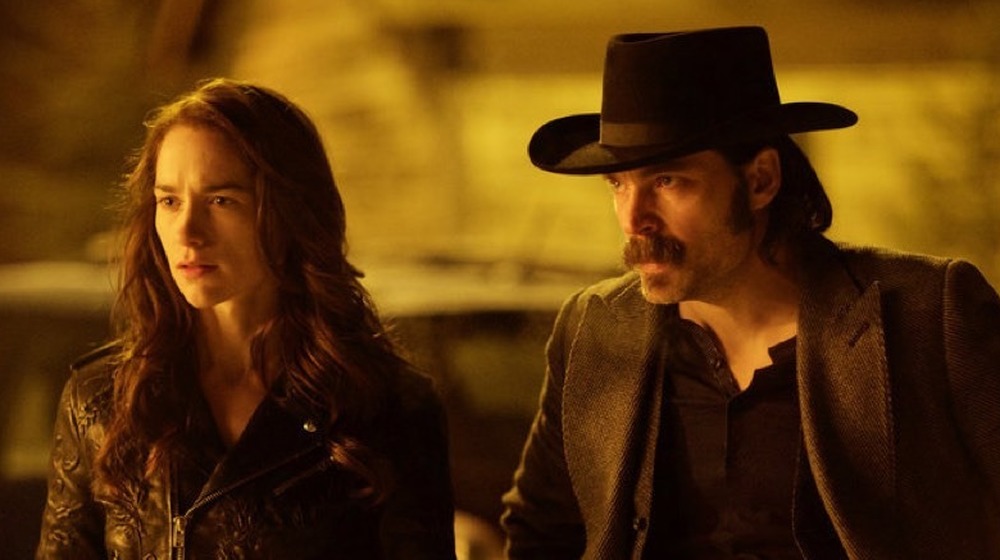 Syfy
After finishing up filming on Wynonna Earp, Rozon began production on The Surrealtor, in which he stars as Nick Roman, a specialist in fixing up houses of the haunted variety. With the TV industry in general and the sci-fi TV industry in particular being what they are, it's not uncommon for actors from one project to cross paths on another — but what Rozon encountered on The Surrealtor was a pretty phenomenal stroke of kismet by even those standards.
"I'm very fortunate in the sense that when we wrapped [Wynonna Earp], I started five days later on a new show called The Surrealtor. And lo and behold, my director for episodes 5 and 6 was none other than Melanie Scrofano," Rozon revealed. 
Scrofano plays the title character on Wynonna Earp, whose relationship with Rozon's Holliday is a central pillar of the narrative. "I'm very fortunate that our friendship continues whether or not the show will continue," added Rozon. "We will continue to work together and talk and be friends.
Keeping the Wynonna Earp cast's chemistry alive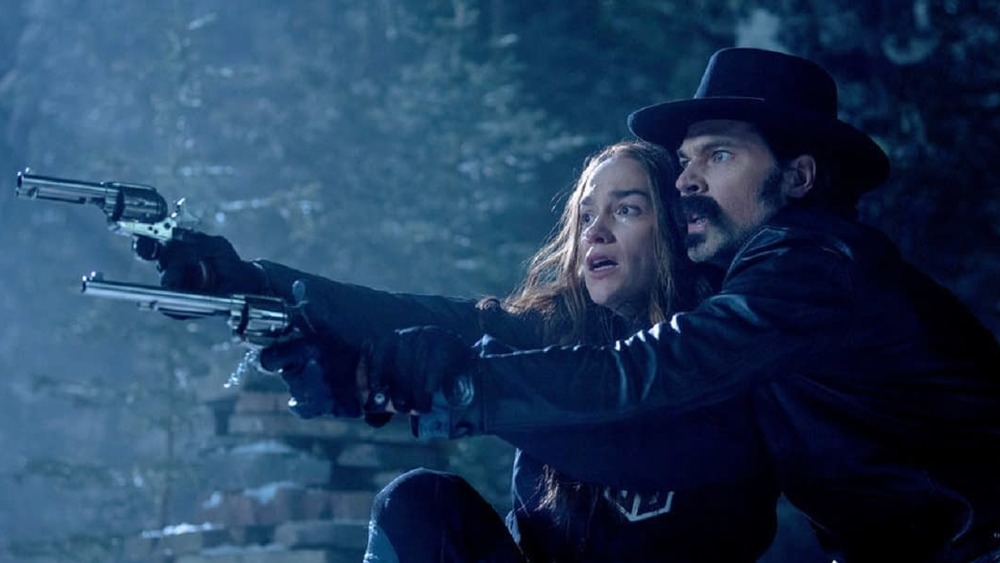 Syfy
For Rozon, this moment was a nice commemoration of the bond the Wynonna Earp cast has developed over the years, which has translated into an on-screen dynamic that's captivated fans. 
"We're very lucky that we're a pretty tight little unit of [a] cast, and we all communicate and stay [in contact] together," he said. Apparently, this created a good support system for dealing with the show's impending end after four seasons, as the team was able to commiserate. "When we found out that this might be the last season, we all had a Zoom meeting together to talk about it and just get together, and everybody got their feelings out," Rozon shared. 
It's a bond that has stood the test of time, and fans will get to see it in action — and begin the journey toward the closure that is Wynonna Earp's series finale — in just a few days. The six brand-new episodes of Wynonna Earp season 4 will begin airing on Syfy starting on March 5 at 10 PM PT/ET, and will culminate in an epic series finale on Friday, April 9.