Wynonna Earp Actress Dishes On Cast Chemistry And WayHaught - Exclusive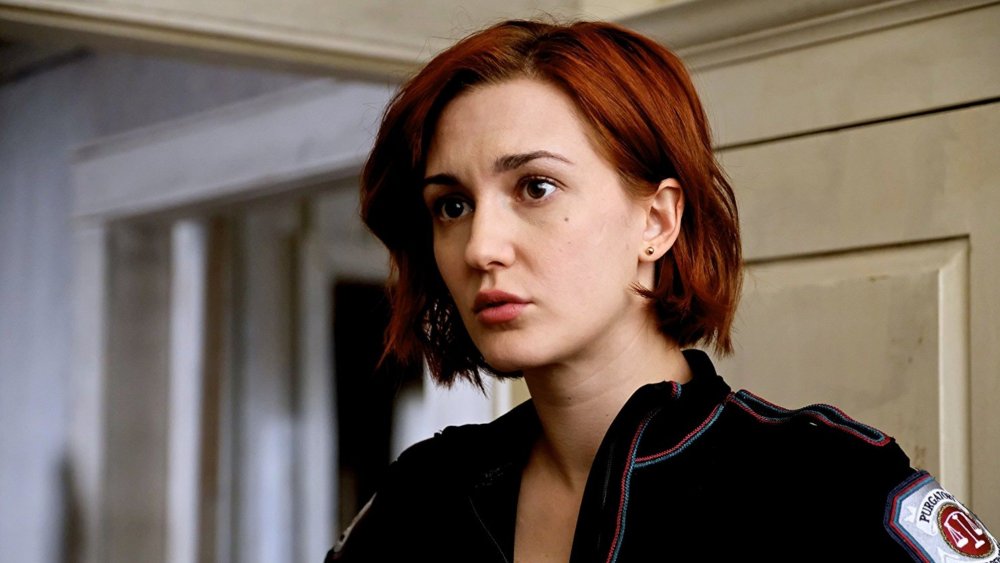 Syfy
Over the course of its three full seasons (and the recent start of its fourth), Wynonna Earp has built a passionate fanbase that hangs on every twist in the adventures of the series' demon-hunting title character. There's a lot to which that dedication can be credited, from the intricate mythology to the supernatural action to the representation of women and characters on the LGBTQ+ spectrum, but much of the show's appeal is also due to its charismatic cast.
Leading the charge in that regard is Melanie Scrofano as Wyonna Earp herself, but the series has also cultivated a fantastic ensemble during its run on Syfy. Their chemistry and the relationships that have emerged between the characters have played a key role in hooking the audience — and fueling the kind of fandom that can propel a show forward season after season.
With season 4 just beginning to bloom after its recent July 26 debut on Syfy, Wynonna Earp actress Katherine Barrell, who plays law enforcement officer Nicole Haught on the show, sat down with Looper for a chat about being a part of such a beloved team — and being a part of one of the show's most-stanned relationships.
Wynonna Earp has become a family affair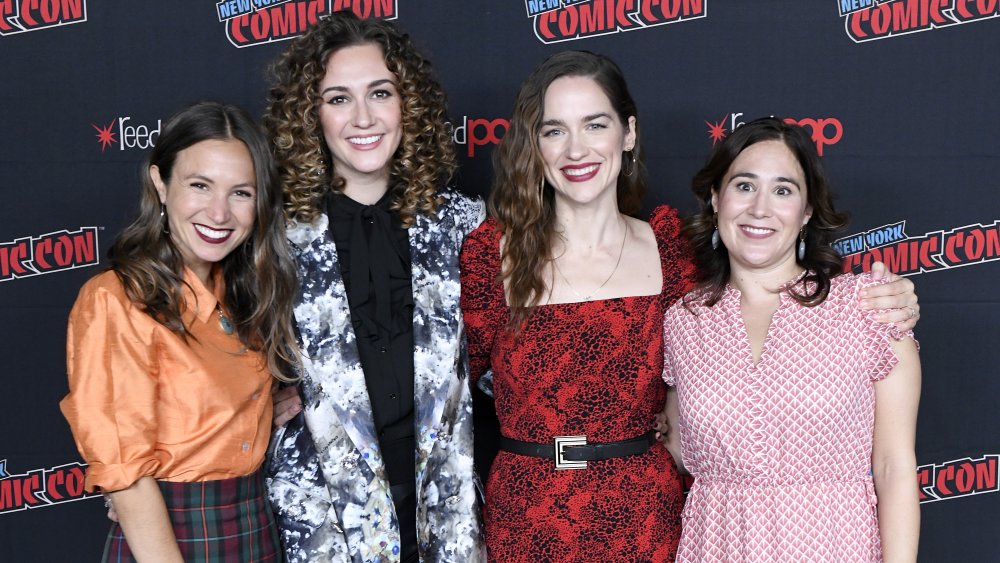 Eugene Gologursky/Getty Images
According to Barrell, the cast of Wynonna Earp comes into season 4 having honed their chemistry through thick and thin. 
"It has developed so much," she says of the group's relationship. "I mean, we've been through so much together as a cast. We've also traveled the world together, which is incredible." And it's not just work on set that promotes this kind of intra-cast alchemy. As Barell tells us, "One of my personal absolute favorite things to do is to share a meal with people. I have had some of the most incredible meals of my life in the most incredible places in the world with these people."
The upshot to all this bonding has been the emergence of a dynamic that Barrell characterizes as familial. 
"The dynamic of a family is really true, because we've gotten past the initial jitters and the niceties," she says. "We've seen each other at our worst and at our best. We've had to work through so much together, and we've watched each other in and out of relationships, having children. We've just watched each other go through so much and it develops an incredible bond. We really are bonded like a family, and it's beautiful. It's something that you get so rarely, maybe only once or twice in your career. None of us are taking it lightly."
Katherine Barrell feels the responsibility of WayHaught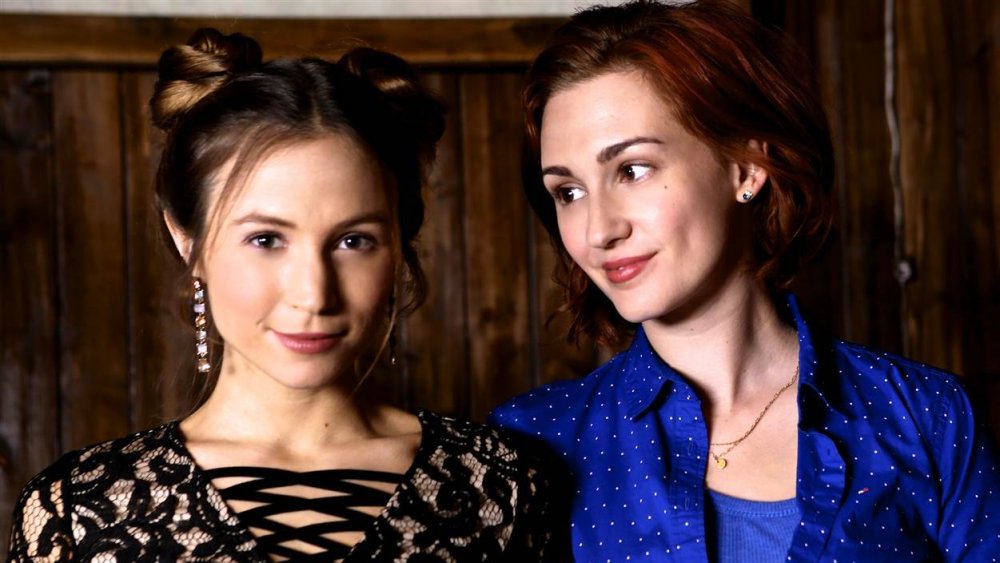 Syfy
Of course, there's one cast member with whom Barrell connects most on-screen: Dominique Provost-Chalkley, who plays Waverly Earp, Wynonna's half-sister. Together, the duo constitutes WayHaught, a romantic pairing that has been shipped hard by fans of the show, particularly those in the LGBTQ+ community. According to Barrell, what WayHaught means to many viewers isn't lost on her. 
"I don't take it lightly," she says. "It's this constant balancing act of serving the fandom, trying everything I can to make them feel seen and proud and celebrated — not only on the show, but [also] in talking about LGBT issues in going to conventions — connecting with them, hearing their stories, sharing their stories, talking about what it means to be queer and what it feels like to walk through life and helping to facilitate the connections in the fandom. All of that is attached to this job, and I take it all very seriously and with a lot of pride."
Barrell doesn't bear this responsibility alone, and her creative relationship with Provost-Chalkley has been profoundly affected by taking the WayHaught journey together.
"With Dominique and I, we've just developed such a deep understanding for Nicole and Waverly as a unit," says Barrell. "We have our own understandings individually of our characters, but then we've had so [many] amazing discussions around their relationship, how it progresses, how they're feeling, how each of them show love. It takes on a life of its own and you get to a place where you don't have to talk about it any more ... We know each other so well that there's a lot more that can remain unsaid and just be understood. And that's a really beautiful thing, I think."
Wynonna Earp season 4 is currently airing on Syfy. The next episode — episode 2, entitled "Friends in Low Places" — will premiere on August 2.