The Real Reason Tom Holland Will Never Play A Role Like Cherry Again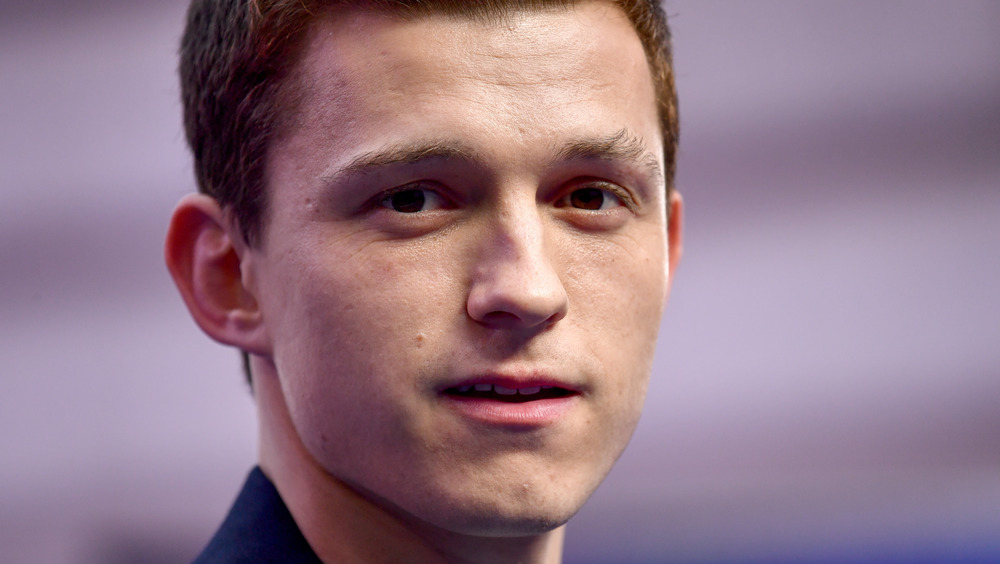 Gareth Cattermole/Getty Images
For his latest role in Cherry, actor Tom Holland is showing a new side of himself, one that audiences likely haven't seen before — and may not ever see from him again.
The upcoming Apple TV+ film is directed by the Russo Brothers and tells the story of a young man who endures a hard life, first serving in the military during the Iraq war and then struggling with drug addiction upon his return home. It's his addiction that becomes the catalyst for his decision to rob banks in order to support his habit.
The film is based on the 2018 novel of the same name, which is a semi-autobiographical work by author and veteran Nico Walker. It's a dark story that deals with complex themes like addiction and PTSD. And as recently revealed by Holland himself, it proved to be a particularly difficult role for the actor. The 24-year-old Spider-Man star recently sat down for an interview with GQ UK, where he explained how emotionally taxing Cherry was.
"Have you ever taken heroin before? Because I have not. I couldn't sit there on set and inject heroin into my chest — that's not how it is done. I had to get it right," he said. "This role took me to some of the darkest places I have ever been, emotionally, physically, anythingly... I would never go back there again, not for anyone."
He continued: "I am pleased I did it, but that door is now closed and locked."
Tom Holland had to lose weight for his role in Cherry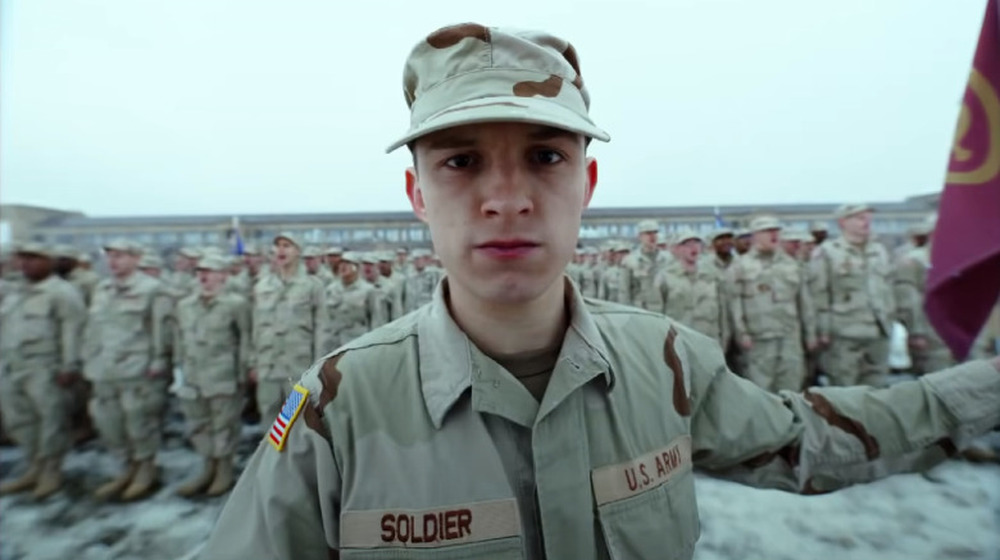 Apple TV+
In addition to being emotionally taxing, Holland's role in Cherry was also physically difficult too, as he told GQ. Holland filmed the drug addiction prior to the scenes where he's in the military, which meant that he had to first lose weight in order to look like an addict and then bulk up to look like a Marine. He lost around 27 pounds total by "running in a bin bag every day," he said.
 "It was awful. Truly. It was only about ten weeks out of shooting that I realized what I was getting into and what I need to do to transform into the role. So I sat down with my trainer, George Ashwell, and he told me, 'Right, you need to eat only 500 calories a day and run ten miles. Go.' Great. It was brutal," he said. "And then bulking up, going from a drug addict to shooting scenes as a marine? I got very sick, actually. And it's changed my relationship with food completely. I think I would find it very difficult to find a role that would warrant that sort of abuse on my body again."
While the experience might not have been one that Holland's willing to repeat, early reviews suggest his sacrifice may have been worth it — to some critics, at least. In their review, The New York Times gives Holland credit for showing off his "performance chops," but Variety, while acknowledging that Holland "proves his skillset" in the film, noted that there was no danger in his performance.
Viewers can check out Holland's performance for themselves in theaters now or at home when Cherry premieres on Apple TV+ on March 12.