The Real Reason The Russos Wanted To Cast Tom Holland In Cherry - Exclusive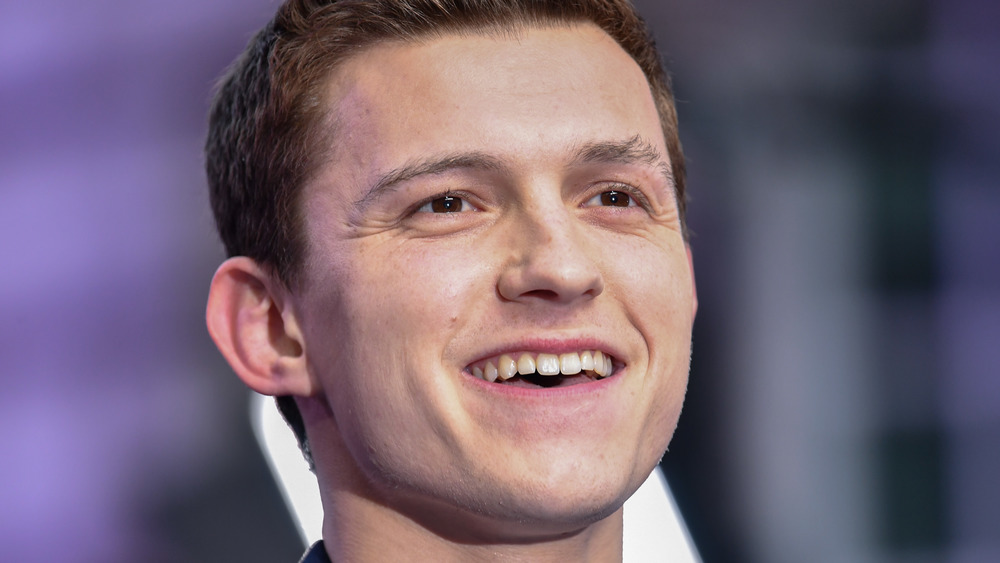 Gareth Cattermole/Getty Images
From the time Tom Holland started the audition process to play Peter Parker (aka Spider-Man) in the Marvel Cinematic Universe, acclaimed directors Anthony and Joe Russo knew he had the wherewithal to go dark places if they ever called upon him to do so.
And while Holland's web-slinger did eventually encounter pain and vulnerability as he said goodbye to his mentor Tony Stark (Robert Downey Jr.) in 2019's Avengers: Endgame, the Russos soon had an even more tragic assignment for Holland thereafter. It required the brutal realism his title character faces — and many people in real life face — in the upcoming crime drama Cherry. 
Opening in select theaters on Friday, February 26 before heading to Apple TV+ in March, Cherry chronicles the harrowing coming-of-age story of a young man, only referred to as Cherry (played by Holland), who turns to armed bank robbery to fuel his addiction to opioids — a means of dealing with the PTSD he's suffering from after witnessing the horrors of war while serving in the U.S. Army during the Iraq War. 
In an exclusive interview with Looper to discuss Cherry, Joe Russo, joined by his brother Anthony, spoke about how the youthful English actor won them over to swing his way across the MCU landscape as one of the Avengers, as well as how how Holland's Spider-Man audition convinced them that he would perfectly fulfill requirements to play a deeply complex role in Cherry.
"When he walked into an audition for Peter Parker, I think he was 19 years old at the time, and we'd seen hundreds of actors for the role. [Tom] had this charisma and this energy, but it was also very confident and a really hard worker," said Joe Russo. "He went to an arduous audition process for that role, and every time he came back, he worked even harder than he did the last time. And that impressed us about him. He had a work ethic that was valuable."
The brothers' intuition paid off. As Spider-Man's story unfolded on the big screen, the Russo brothers got to witness the promise they had seen in Holland. It came through a tearful scene in Avengers: Infinity War when Peter desperately seeks comfort from Tony as he starts to disintegrate in his arms after Thanos (Josh Brolin) snaps his fingers and kills half of all living creatures in the universe.
"Working with him on set — he's very facile, he's very easy to direct, he's open and fearless, he's willing to try anything. Certainly that moment where he falls into Robert Downey's arms and disappears, it seemed to break everyone's hearts," Joe Russo explained.
Getting the audience emotionally involved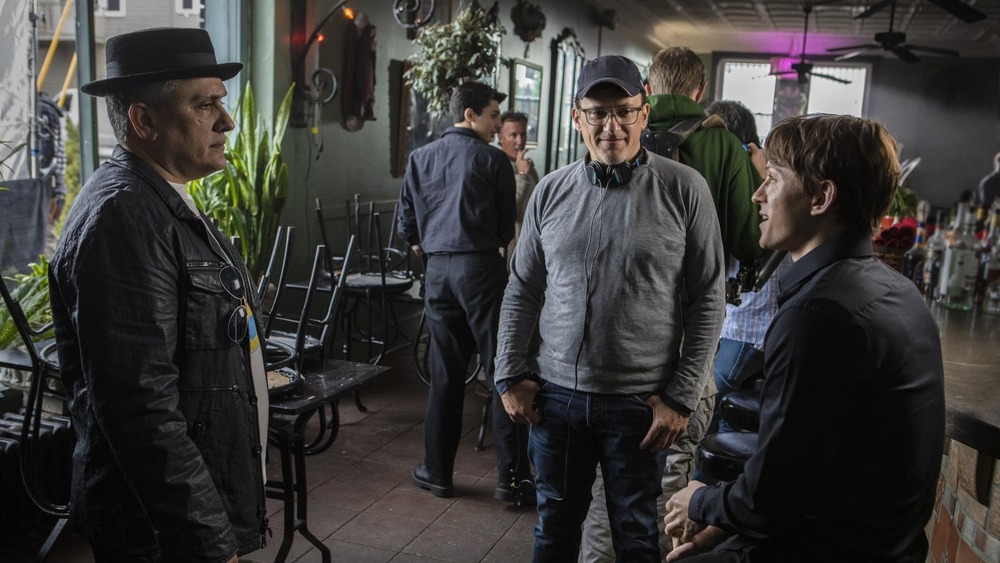 Apple TV+
As it relates to Holland's role in Cherry, based on the author Nico Walker's 2018 semi-biographical best-selling book of the same name, the filmmakers knew the actor's abilities to get the audience emotionally involved in his character's plight weren't limited to tearful scenes and totally-good characters. Indeed, Holland is also capable of doing that even when his character's actions – driven by desperate circumstances — are reckless, dangerous, and illegal.
"What's clear to us is that there's a lot of compassion and empathy around him as an actor. So, when we read the book, we knew it was going to be a very difficult movie for people to watch. [However], we don't like when people intellectualize the experience," Joe Russo told Looper. "We're filmmakers and would prefer the audience to have an emotional experience while they're in the theater, and you'll intellectualize it if it's too difficult to watch."
The director added, "If you aren't empathizing with the lead character, it will become a study for you rather than an emotional experience. And we knew that Tom could engender that kind of empathy that's required to take the audience on a really dark journey like this."
Cherry, which also stars Ciara Bravo as Emily and Jack Reynor as Pills and Coke, opens in select theaters in the U.S. on Friday, February 26 before debuting globally on Apple TV+ on Friday, March 12.