The Highly Rated Family Drama That Netflix Fans Can't Stop Watching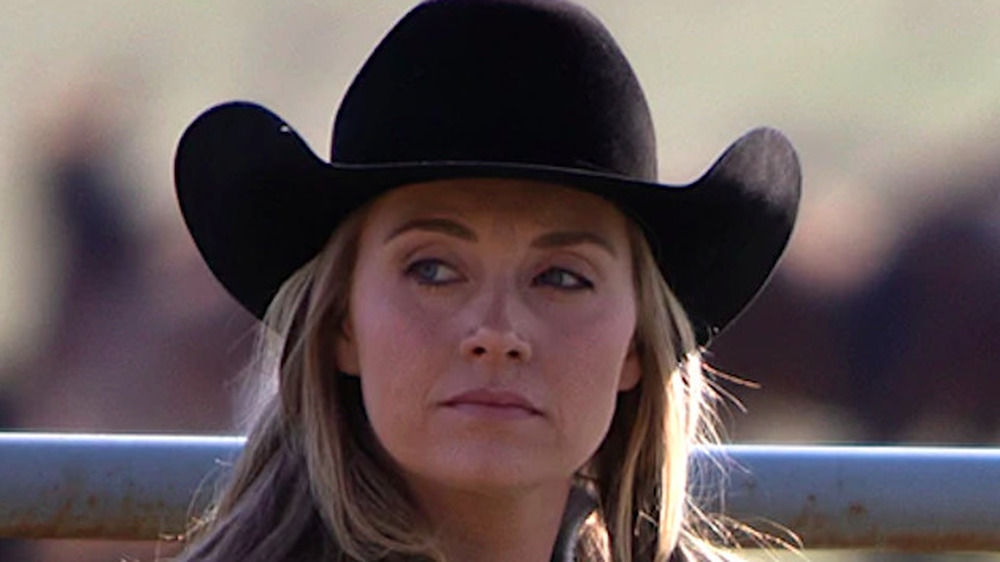 CBC
Contains mild spoilers for Heartland.
Good old-fashioned family dramas never seem to go out of style. They pull you in with the promise of a heartwarming embrace and the next thing you know you're caught up in every emotional moment as if the characters were your actual family members. But if you've already burned through the likes of Parenthood and Everwood, and if you're all caught up on NBC's This Is Us, there's a long-running Canadian import currently heating up on Netflix that's worth checking out: the ranch-set drama Heartland.
Based on a book series by Lauren Brooke, Heartland is the longest-running one-hour drama in Canadian TV history. It first debuted in 2007 and already has 13 seasons under its belt, with seasons 12 and 13 having recently been added to Netflix's deep catalog. A fourteenth season debuted in Canada in January, but it will be a while before the episodes arrive in the States. It can all be a little intimidating, but don't let the length of the series overwhelm you, because the 45-minute installments go by quickly once you've been sucked in.
Although the show is a real family drama, with storylines following multiple family members, it ostensibly follows Amy Fleming (Amber Marshall), a young teen with a special gift for healing damaged horses who is grieving the loss of her mother in a car accident. Since Amy was injured in the same accident, and her older sister Lou (Michelle Morgan) moves back home from the city to help Amy and their grandfather (Shaun Johnson) care for the family's ranch, Heartland. In the wake of the accident, Amy and Lou's estranged father Tim (Chris Potter) also reenters the picture after many years away, intent on being part of their lives.
The heart and soul of Heartland is Amy's relationship with Ty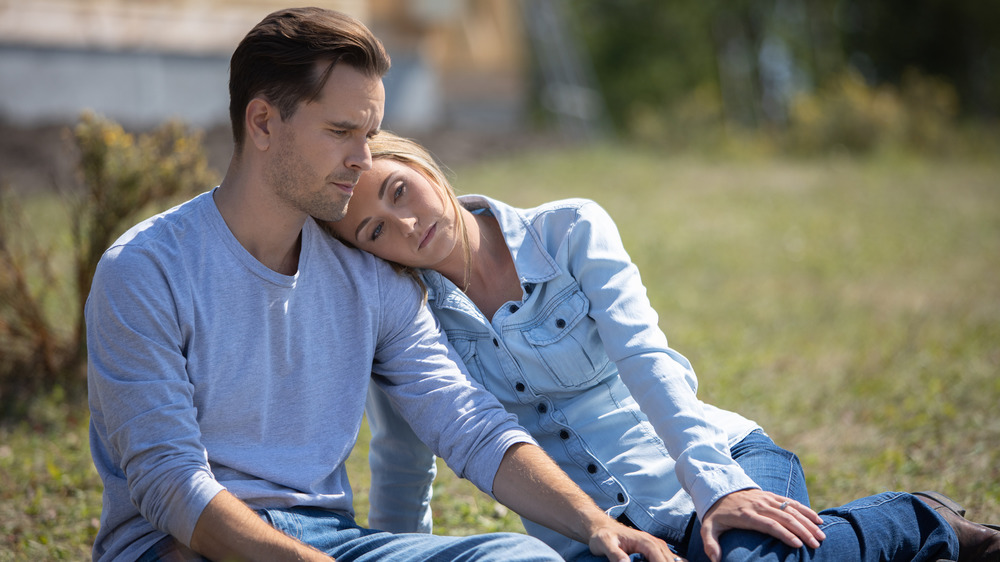 CBC
It takes a lot of drama to propel Heartland's main narrative and keep the series from stagnating or growing stale as it ages. While some of the storylines can be a bit outlandish or melodramatic, there is one thread in particular that never gets old and manages to keep everything around it feeling grounded: the slow-burning romance between Amy and Ty Borden (Graham Wardle).
Ty is initially brought on staff as a ranch hand as part of the young man's probation after he spent some time in juvenile detention. Enjoying his time at Heartland, he makes the decision to stay on after completing his probation, and as the show progresses he decides to study to become a vet. Over the course of the show, he and Amy find themselves engaged in an on-again, off-again love story that early on takes the form of a sweet but tame teen romance before eventually evolving into something deeper and more adult, with the two finally tying the knot in season 8. Even as things around the couple change — and things are always in flux as characters come and go and others mature and evolve — there is one thing that fans can count on, and it's Amy and Ty's love story.
If all of that sounds good to you, now is the best time to dive right in to the 13 seasons of Heartland streaming on Netflix.