The Real Reason Stephen Amell Will Never Return To The Arrowverse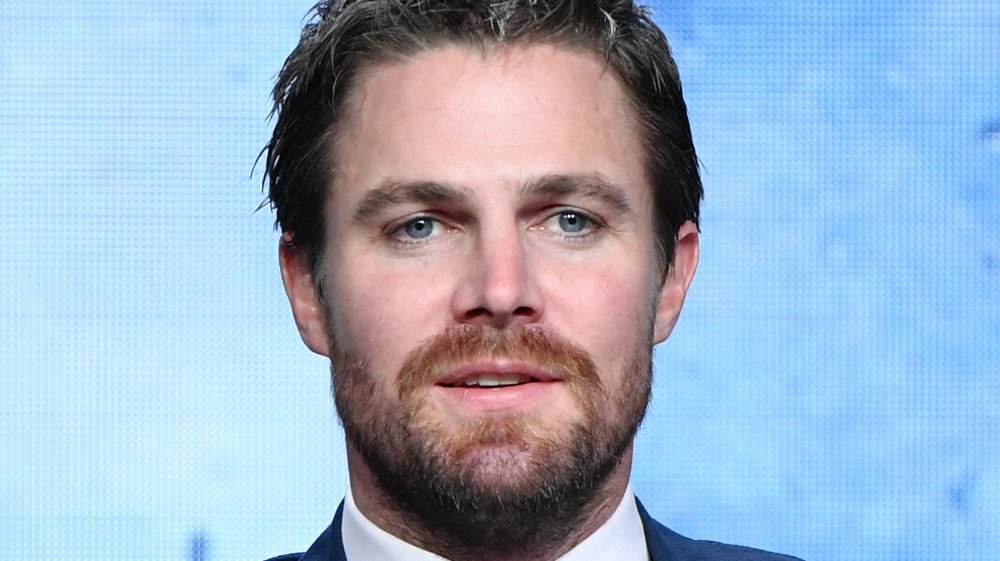 Amy Sussman/Getty Images
After eight years of pulling on the Emerald Archer's uniform, Stephen Amell has made a startling statement about his future as part of the Arrowverse.
The eighth and final season of Arrow went out with a bang in January 2020, shortly after Oliver Queen himself was killed off in the epic Crisis on Infinite Earths crossover event, but many fans still had hope of seeing Amell and his Green Arrow in other Arrowverse series in the future. You know, because no one in comic book movies or series is ever really dead.
The Arrrowverse consists of The Flash, Arrow, Supergirl, Legends of Tomorrow, Black Lightning, the Ruby Rose-starring newcomer Batwoman, and the upcoming Superman and Lois, and has given fans plenty of crossovers over the years with characters making appearances in all sorts of series that weren't their own. We've also seen plenty of alternate universe versions of these characters — and with that in mind, fans were holding out for the fact that Green Arrow could still miraculously come back to life and be a part of the universe without his own series. Amell, unfortunately, has effectively quashed those dreams.
Stephen Amell speaks out on his future as Oliver Queen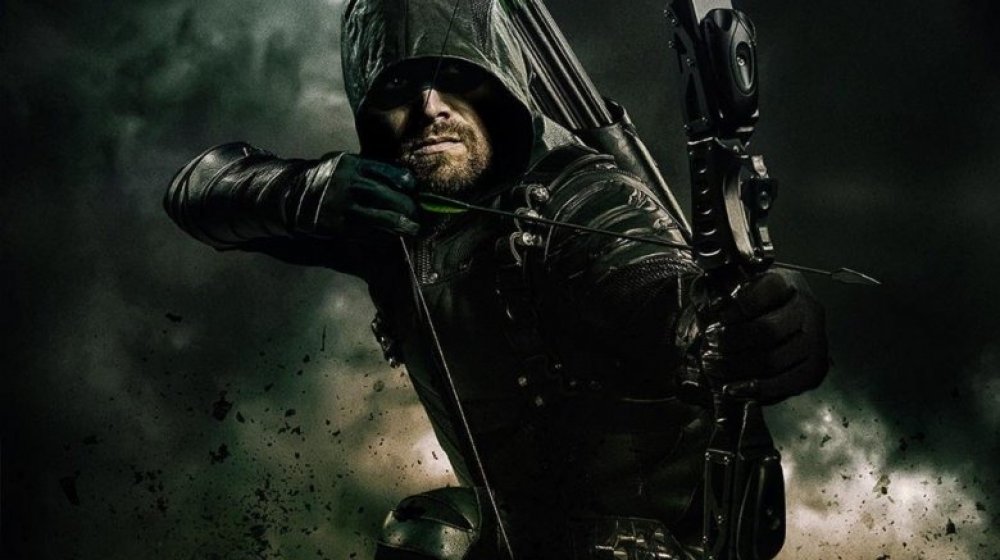 The CW
Recently, Amell took the time to share a message many fans of the Arrowverse will find heartbreaking while hosting an Instagram livestream. After one fan asked Amell if he would be returning in future shows, the actor didn't mince words, but unequivocally shot down the idea (via Digital Spy).
"I'm done. That was good. It was a good eight years but it was time to be done," Amell said, adding that "it was actually really, really weird to watch The CW again. It was weird seeing promos for Supergirl and Flash and Batwoman again. It seems like a different lifetime. I don't think I'll be doing that again."
Sometimes, folks, it's just time to say goodbye. It seems that Amell's decision is based purely on his own will to move on with his life after playing the DC superhero for the better part of a decade. To be fair, he's probably a little tired of saving everyone's necks, and could do with a break. For yearsnow , Amell has had little time to appear in any other projects given how much time he had to spend in front of the cameras for not only Arrow, but also the many crossover episodes in which he appeared in the greater Arrowverse.
Executive producer Marc Guggenheim doesn't want it to be over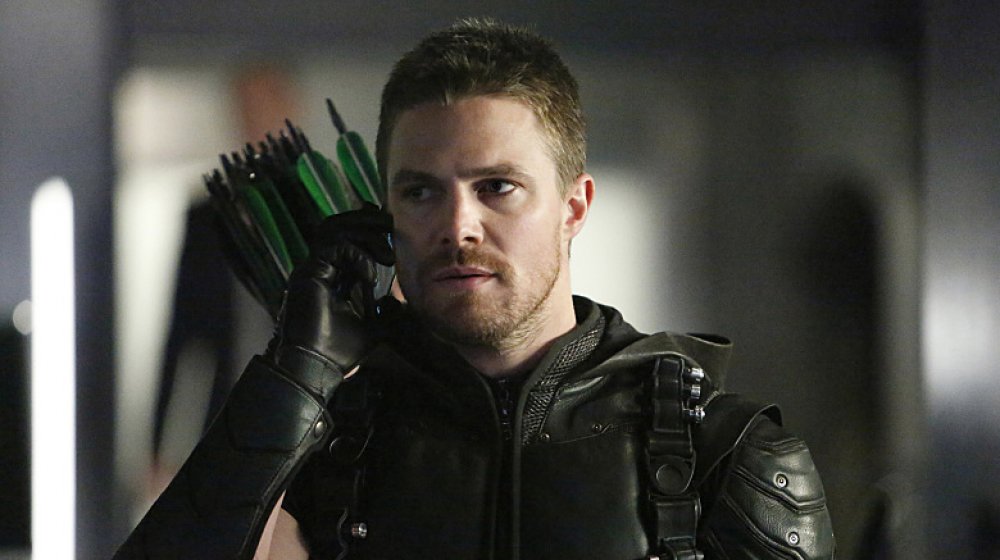 The CW
Another clue that this is definitely Amell's decision to move on (and not the network's) came from executive producer Marc Guggenheim, who had some words about the future of Oliver Queen and Arrow.
"The whole point of making him the Spectre [during Crisis On Infinite Earths) was just to give us story opportunities, because who knows what's going to happen in the future," he said, before acknowledging that dead usually doesn't actually mean dead for comic book characters. "The one thing I always say every time a character dies on any of the shows, it's like, we've got alternate realities. We got time travel, we got flashbacks, you name it. We have all these different devices. No one's ever really gone. I mean, look at Colin Donnell [who portrays Oliver's former best friend Tommy Merlyn, who died during the first season of Arrow]... He's practically a series regular still in season eight."
Guggenheim seems to be holding out hope that perhaps a simple hiatus will be enough for Amell before he pulls his quiver back on to make further appearances in the Arrowverse — but if Amell is to be believed, the producer probably shouldn't hold his breath.
Don't expect him to show up in Green Arrow and the Canaries either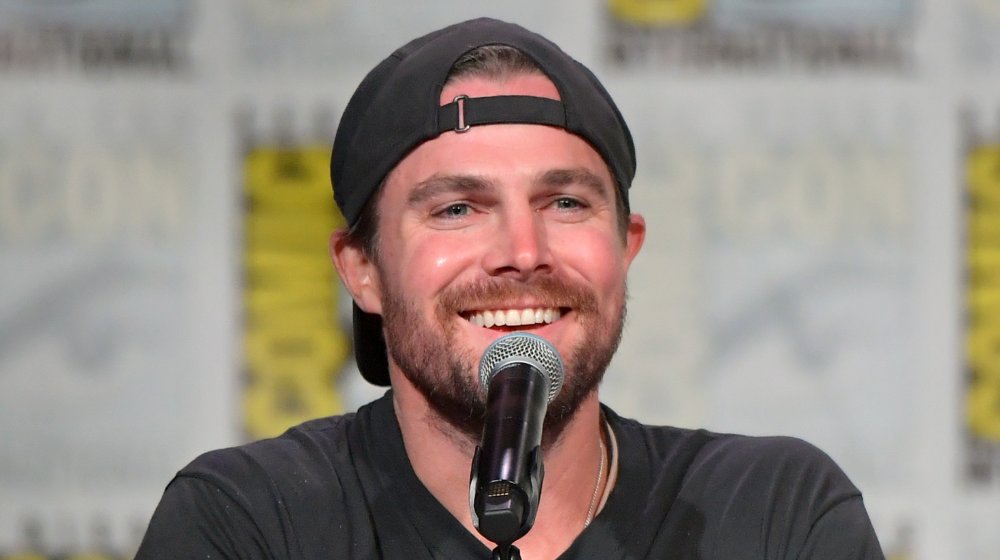 Amy Sussman/Getty Images
Amell, who has been the face of the Arrowverse since Arrow inaugurated the CW's connected DC universe in 2012, also used his Instagram livestream to tell fans that the upcoming potential spin-off series Green Arrow and the Canaries shouldn't get their hopes up for his return either, considering that he hasn't been cast in it.
Asked about the ninth episode of Arrow's final season, which served as a backdoor pilot for the upcoming series, Amell said, "I actually haven't seen that episode because I wasn't in it! I haven't gotten around to watching it, but I'm sure I will at some point."
Green Arrow and the Canaries hasn't officially received a pickup order from the CW yet, but that seems like just a matter of time. When it does secure one, though, don't expect Amell to come casually waltzing back onto the scene.
Amell has already moved on to new projects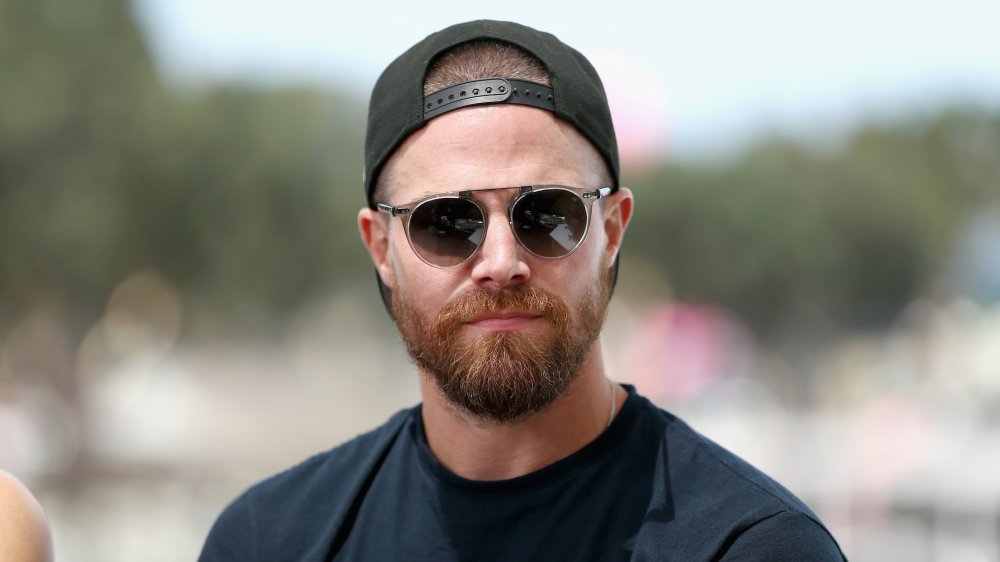 Rich Polk/Getty Images
Another strong hint that Amell has no intention of an Arrowverse return is his schedule. Prior to being shut down amid public health concerns, Amell was busy working on the Starz network's new wrestling drama, Heels. The show, which is in pre-production, will see Amell taking on the lead role of Jack Spade, an independent wrestler.
According to Deadline, the story is set in Georgia, and focuses on two brothers who are rivals in the ring. Alexander Ludwig (Bad Boys for Life) has been cast in the role of Jack's brother, Ace Spade; their co-stars include Kelli Berglund (The Goldbergs) and Alison Luff (New Amsterdam).
Amell seems to be undertaking a bit of a fall from grace here, as his character in Heels is the villain; after all of those years years as the hero, the actor is taking a look at life from the other side for a change. It simply sounds like he won't have the time or inclination to revisit the role of Oliver Queen anytime soon — but the Arrowverse looks to be going strong, and one never knows what the future may hold.