The Supernatural Horror Movie Series Dominating Netflix Right Now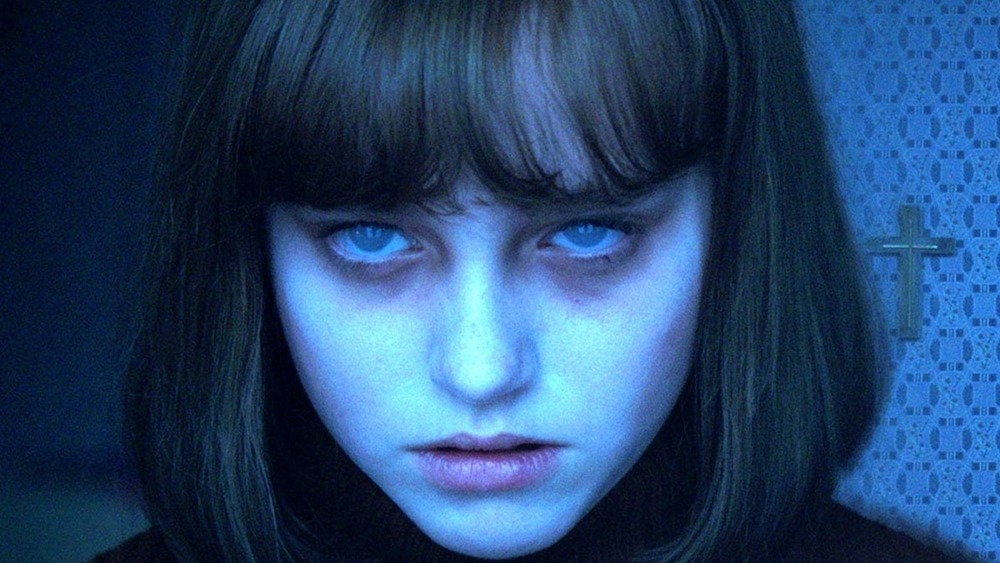 Warner Bros.
Our collective fascination with hauntings and the paranormal have spawned many incredible horror films over the years. From found-footage movies like The Blair Witch Project and Paranormal Activity to the disturbing and powerful Hereditary (which definitely deserves a sequel), there seems to be no end to the love for dark tales of possession and threats from otherworldly entities. Even more appealing is a scary story based on true events, and right now Netflix is streaming just such a cult-favorite film series — one that will have fans reaching for their crosses and turning on all the lights. 
The Conjuring films are based on the real-life accounts of Ed and Lorraine Warren, who investigated reports of paranormal phenomena and demonic possession in the 1970s. The Warrens are known for investigating such famous hauntings as the Amityville murders and a possessed Raggedy Ann doll called Annabelle, which also spawned the 2014 film Annabelle (via All That is Interesting). In The Conjuring, the lead roles are played by Patrick Wilson and Vera Farmiga, and the real Lorraine Warren even served as a consultant on the film.
Considering all the great scares contained within, it's no surprise that this supernatural horror series is currently crushing it on Netflix.
The Conjuring films provide some good scares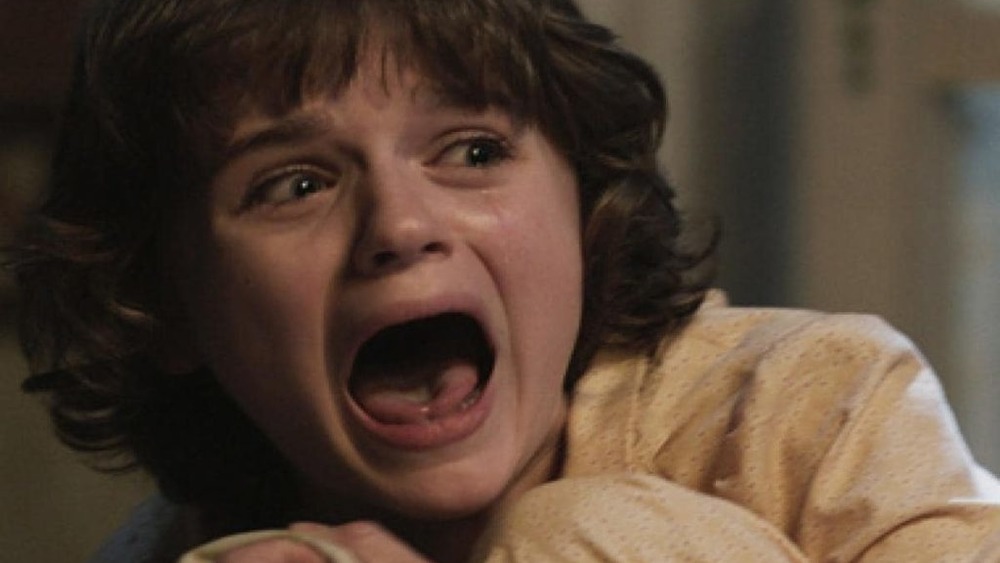 Warner Bros.
In The Conjuring, the Warrens pay a visit to the Perron family home in Harrisville, Rhode Island. Their seemingly pastoral farmhouse is rife with terrifying supernatural occurrences, including the presence of a malevolent spirit called Bathsheba. As the Warrens' investigation goes deeper, the threat to the family grows, especially for Carolyn Perron, who becomes the victim of possession. Actor Lili Taylor gives a top notch performance as Carolyn, the mother of five girls who must overcome the evil Bathsheba before her soul is torn apart.
The Conjuring 2 tells the story of the Hodgsons, a family living in suburban London who find themselves haunted by the ghost of Bill Wilkins, the former owner of the house. When young Janet Hodgson (Madison Wolfe) appears to be possessed by the specter, Ed and Lorraine travel across the pond to investigate. Doubts arise as to whether or not the haunting is actually a hoax, and the Warrens must determine the truth before it is too late — and before Lorraine's vision of Ed's imminent demise comes to fruition.
Praised by paranormal experts for their realism and accuracy, The Conjuring films are a treat for fans of supernatural horror and true tales of the macabre. Both The Conjuring and The Conjuring 2 are available to stream on Netflix now.