The American Horror Story Season Fans Think Is The Scariest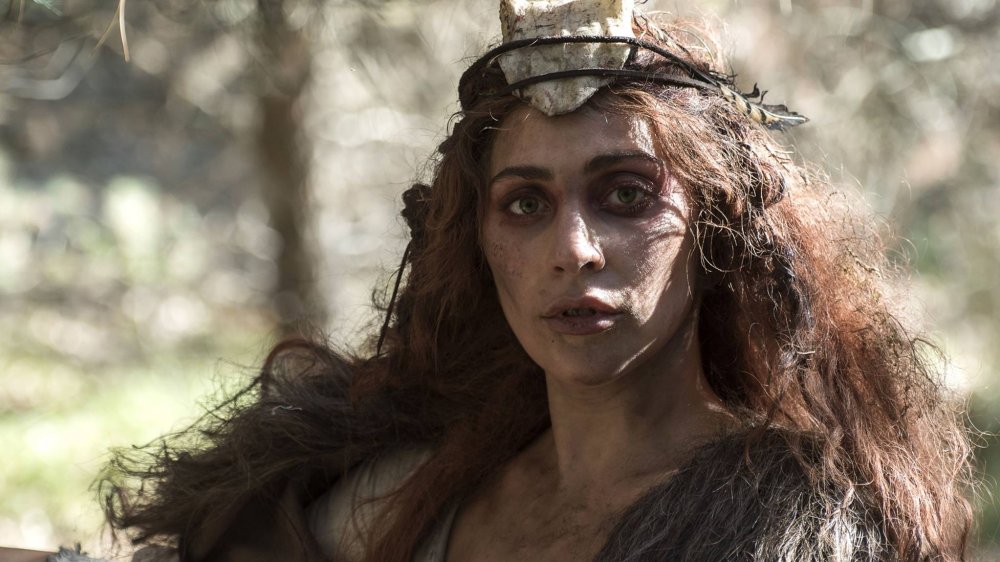 FX
Once the calendar creeps over to October, it's officially the season for ranking every American Horror Story chapter by level of horror. As every tale in the anthology is packed with a new set of sinister characters, monsters, and scenery, the series offers something to love for every fan of supernatural horror, which is probably why the online debates about relative fright levels get so heated.
Countless audience members place Murder House at the top of the list, as it's the season that started it all. AHS' inaugural outing oozed with everything horror fans crave: a haunted house, blood, bodies, and black leather suits. Without AHS: Murder House, the dark roller coaster ride that we've all been on for the last nine seasons wouldn't have even made it out of the gate. That said, there's one season that seems to have a slight edge among fans, at least on Reddit: Roanoke.
Season 6 takes place in what first appeared to be the infamous 1580s lost Roanoke Colony. The story starts off as a paranormal documentary titled "My Roanoke Nightmare," before the second half of the season shifts to stick the documentary team right at the center of the nightmare. The found-footage style makes the season even more hair-raising — and, if anything, more realistic. People argue Roanoke isn't the best season plot-wise, but plenty of viewers acknowledge that it strikes the most fear, which makes it an underrated AHS chapter.
AHS: Roanoke is a true nightmare factory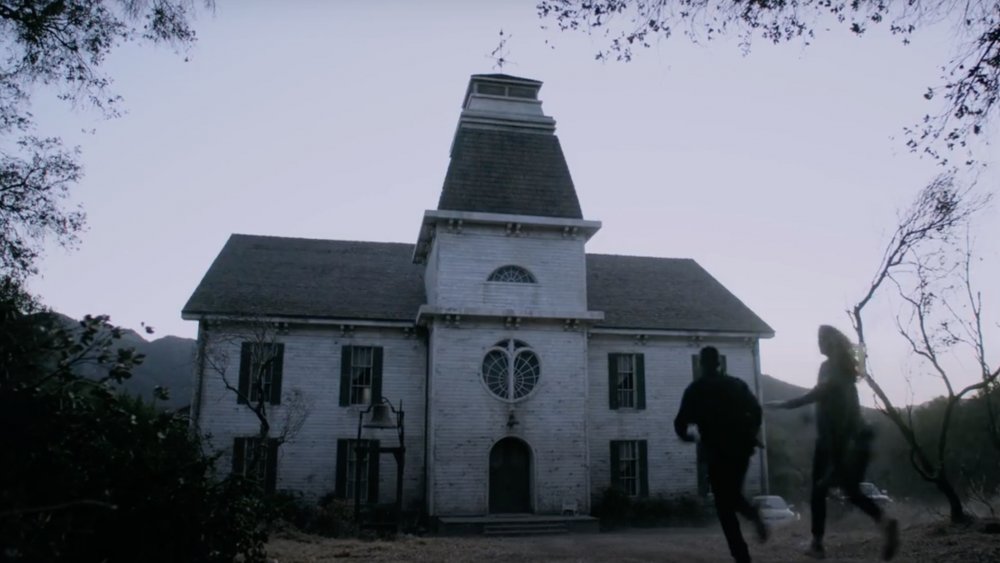 FX
In a Reddit thread discussing the scariest American Horror Story seasons, one user kicked off the Roanoke discussion by saying, "I know the style is different from what we're used to (documentary turned reality tv) but I liked it overall. I just saw it for the first time last week and since and seen Apocalypse (watched live) and now Asylum (already seen). I feel like it's kinda 'cool' for fans to hate Roanoke when really it should be 'cool' to hate some of the other seasons. I could not even finish Hotel or 1984 and Apocalypse was trying to [sic] hard to be every season wrapped into one. Anyone else agree?"
Another user chimed in, writing, "By far the most 'horror' season of American horror story. Genuinely scary and a unique take on the paranormal genre."
Fans also pointed out that they believe show creator Ryan Murphy tends to make the show feel too campy, and he also dilutes the scare factor by having once-scary events make sense — like when he offered up a pat backstory for Twisty the Clown. Not everyone agrees that Roanoke is the best season, but many can agree that it has moments that actually scare them. "Roanoke was the only AHS season that had moments that genuinely made me scared," another user said.
Roanoke is overflowing with gruesome deaths and nightmare-inducing scenes. The gory nature of the season, along with the way it's shot, makes it one of the scariest American Horror Seasons yet.