Why Gabe From Young Rock Looks So Familiar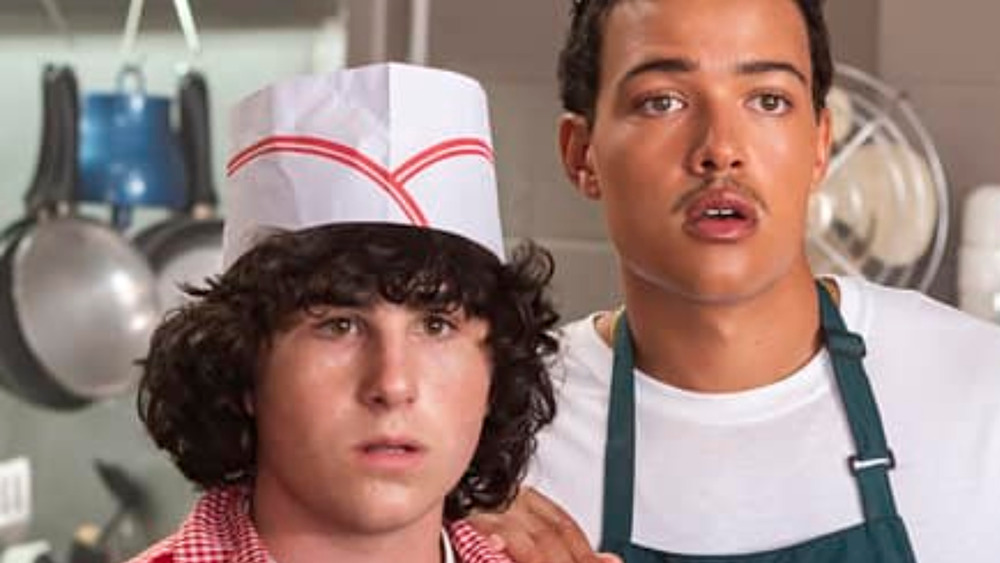 Mark Taylor/NBC
Young Rock is undoubtedly one of NBC's most interesting original programs to date, in the best ways possible. With dreams of making it to the White House and becoming President of the United States, Dwayne "The Rock" Johnson is putting in the work on the campaign trail. However, he soon comes to realize that while he's highly popular, his base doesn't know who he is behind his polished public image. To rectify this, he joins TikTok darling Randall Park in a series of sit-down interviews that tell his life story — the good, bad, and downright ugly — in hopes of making himself more relatable to potential voters.
In maintaining as much transparency as possible, Johnson starts his self-imposed exposé during his formative years, eventually working his way through to his young adulthood. Young Rock doesn't shy away from telling the most complete story of Johnson's youth as it possibly can, covering both the positive and negative experiences he faced as a kid. His social struggles, navigating the dating world, and the strain of his unusual family dynamic all take center stage, but Johnson doesn't have to go it alone. 
Aside from his caring mother, Ata Johnson (Stacey Leilua), and sometimes overly-supportive father, the late, legendary wrestler "Soul Man" Rocky Johnson (Joseph Lee Anderson), Young Rock also introduces school-age Dwayne's (Bradley Constant) best friend Gabe. He's portrayed by relative television newcomer Taj Cross, who may look familiar to some viewers.
PEN15 launched Taj Cross' budding career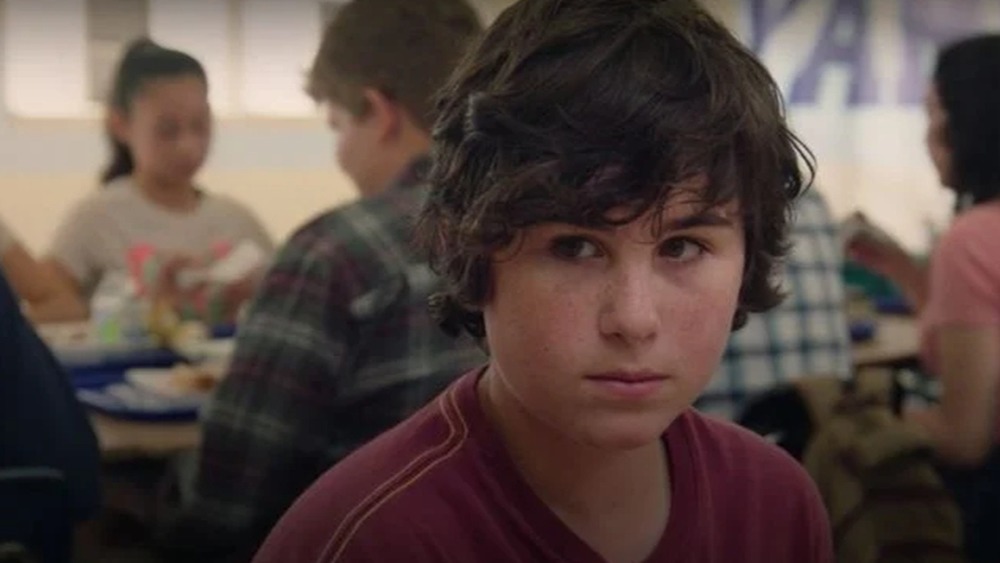 Hulu
Before joining the supporting cast of Young Rock, Taj Cross' acting career kicked off in 2019 thanks to Hulu's hit series PEN15. Created by Maya Erskine and Anna Konkle — who star as Maya Ishii-Peters and Anna Kone, respectively — as well as Sam Zvibleman, the show is the definition of cringe comedy. It encapsulates the awkward discomfort of middle school, in addition to the many positives that come out of this strange time in life. In PEN15, Cross took on the role of Sam Zablowski, a friend of the main duo who eventually develops a soft spot for Maya. As of this writing, Cross has appeared in 14 of the show's 24 total episodes — eight from season 1 and six from season 2.
Taj Cross spoke to HollywoodLife in 2019 about his time in PEN15, and made it very clear how much he loved playing Sam. He explained that the material was just right for him, citing the "raunchiness and the humor" of PEN15 as being right up his alley. "I can completely relate to it. It seemed like such a cool show and it turned out even better than I thought it would," he said. Later on, Cross mentioned his true aspirations as an actor, telling the outlet, "the main thing about me wanting to act is I just want the audience feel something whether its sadness or happiness. I just want to make them feel something." 
Considering both Young Rock's Gabe and PEN15's Sam are often shown at school, doing things that kids their age tend to do, Taj Cross hasn't been able to test his acting limits very much yet. Although, given his immense potential and obvious talent, it's a safe bet that he'll have the chance to do so very soon.