Why Teenage Dwayne Johnson In Young Rock Looks So Familiar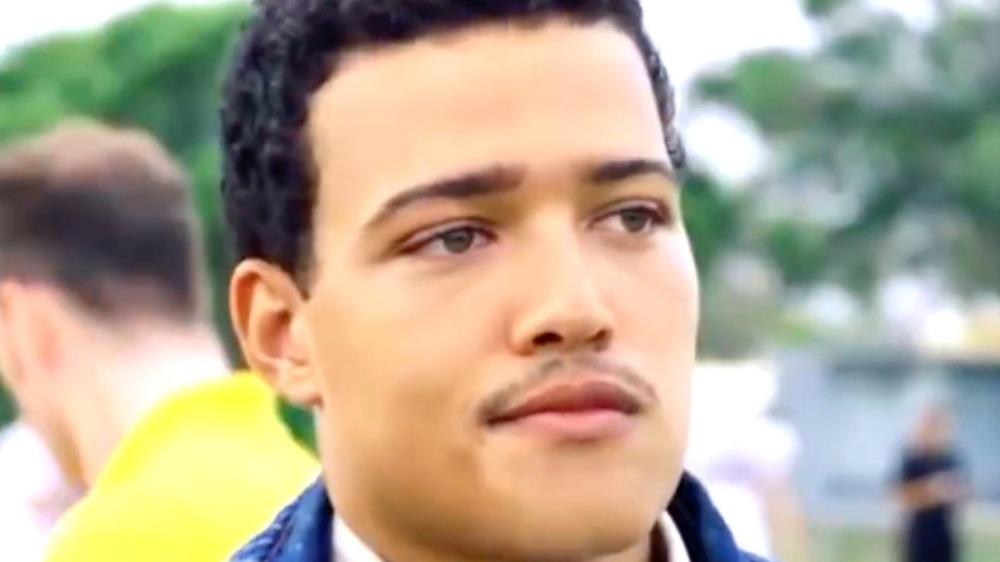 NBC
On February 16, 2021, Jeff Chiang and Fresh Off the Boat's Nahnatchka Khan introduced their latest television venture to the world, titled Young Rock. Based on the life of professional wrestler turned A-list actor Dwayne "The Rock" Johnson, the NBC sitcom takes a sensationalized look back at his highly unorthodox, as if made-for-TV, upbringing. Thus far, viewers and critics alike are reacting to this premise with unending positivity, earning it an impressive 91% on Rotten Tomatoes.
To find such success, the showrunners assembled a strong cast, tasked with portraying wrestling legends such as Rocky Johnson (Joseph Lee Anderson), Andre the Giant (Matt Willig), and The Iron Sheik (Brett Azar). Not to mention, it took a team of actors to depict the Jumanji: Welcome to the Jungle star at various points in his youth. As of this writing, only the first episode, "Working the Gimmick," has aired, and yet we've already seen four different incarnations of Dwayne Johnson grace the small screen. 
Aside from the actual WWE icon, Adrian Groulx plays his 10-year old self and Uli Latukefu covers 18-20, in addition to Bradley Constant as The Rock at 15 years of age. At first glance, Constant may have stood out to some as a familiar face. Here's where else the young actor has popped up over the course of his budding acting career, aside from Young Rock.
Bradley Constant is just getting started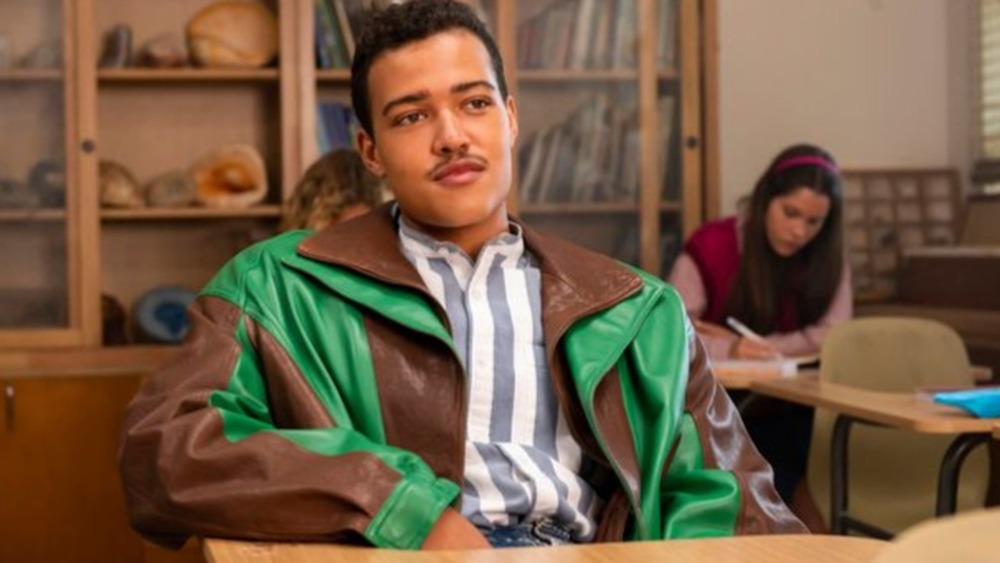 NBC
At 22 years old, Bradley Constant has taken up every opportunity he can to break into the acting world, dating back to as early as 2013. His first credited role came as the lead in director Carlos Estrada's short film Famous Nobody, followed by 2014's Under Armour. Come 2015, he landed a part in the music video for the Small Black song "Boys Life" which eventually lead him to his first feature-length movie appearance in 2018's Following Phil, where he played Kris.
After that gig, the Alabama native didn't add any work to his acting resume until he got the call back to join the cast of Young Rock. As he revealed on The Tonight Show with Jimmy Fallon, "Man, I was pumped. I was extremely excited," and, according to Dwayne Johnson, they couldn't have selected a better actor. "Bradley has the opportunity, and he crushed it, of playing me at 15," he told Jimmy Fallon, later adding that Constant "has just such a great personality. And he's so funny and charming, and he's a tremendous actor."
Given the size of Young Rock's production, the host of big names attached to it, and that glowing endorsement from The Rock himself, it's fair to say that big things are on the horizon for Bradley Constant.