Here's Why This WandaVision Character Is Going Viral On TikTok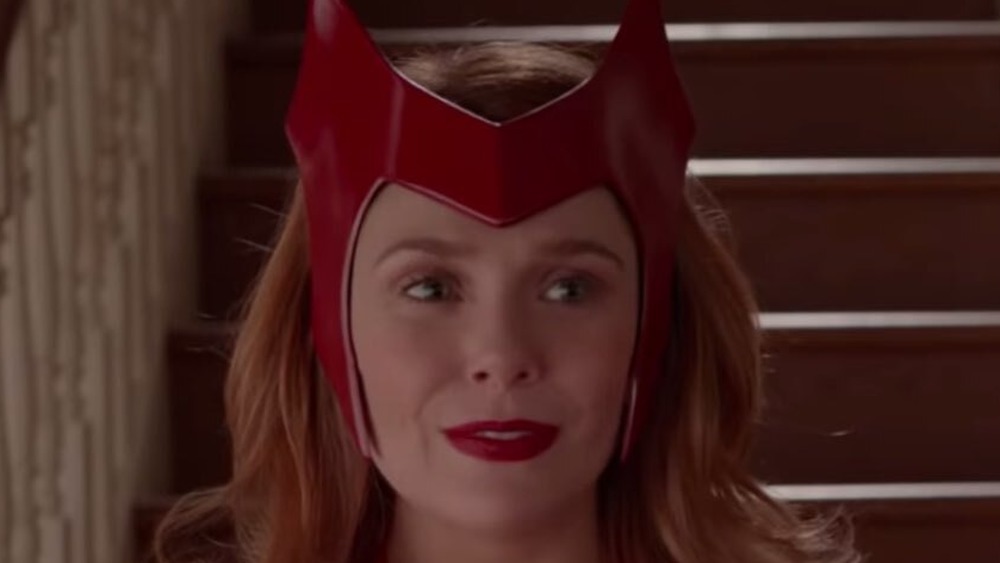 Disney+/Marvel Studios
Contains spoilers for WandaVision episode 7
Marvel diehards and Marvel Cinematic Universe (MCU) newbies alike have been loving all the fun classic TV throwbacks, metaphysical plot twists, and rollicking action of Disney+'s WandaVision. The series recently blew up on social media thanks to the bonafide bop that is Agatha Harkness' (Kathryn Hahn) ode to her own misdeeds, "Agatha All Along." But there's another WandaVision star currently taking the video-sharing platform TikTok by storm.
Jimmy Woo (Randall Park) is a former S.H.I.E.L.D. agent who made his first MCU appearance in Ant-Man and the Wasp. By then, he'd already been recruited into the FBI, and was the agent tasked with babysitting Scott Lang a.k.a. Ant-Man (Paul Rudd) following his involvement in the Avenger vs. Avenger battle at the heart of Captain America: Civil War. He was then reintroduced in WandaVision episode 4, when he was summoned to investigate the strange happenings in Westview, New Jersey.
Agent Woo may be a relatively minor character in the grand scheme of the MCU, but if we're talking about pure fan love, he's one of the greats. Woo-heads have been taking their appreciation of the character's everyman charms to just about every social media platform (search "Woo Wednesdays" on Twitter for a taste), including TikTok, where a meme involving the character has been blowing up.
TikTok users are having a moment with Randall Park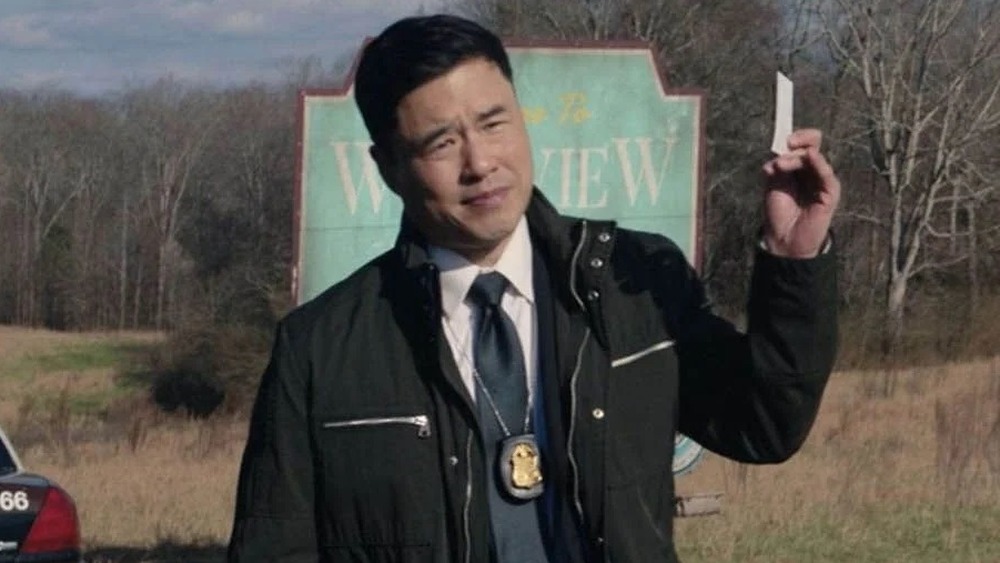 Disney+/Marvel Studios
Agent Woo has been all over TikTok since the character first debuted on WandaVision. One of the more popular forms these appreciation posts have been taking is a meme wherein the user claims to be tuning in to watch WandaVision to, for instance, see what Wanda Maximoff (Elizabeth Olsen) is up to in the latest episode. But after yelling "PSYCH," they reveal that they are actually watching to spend time with their real favorite character, Agent Woo.
The key to why this particular meme is so popular can be found in the fact that it's not limited to just Agent Woo. Users have been applying the same format to other TV shows, movies, and even commercials that Park has appeared in. Versions involving Park's guest-starring role as a teacher on iCarly and a scene of him punching Keanu Reeves in the face in the Netflix rom-com Always Be My Maybe are just some of the many trips through the actor's long résumé that fans have been taking.
While fans no doubt are interested in exactly what Agent Woo is up to on WandaVision, it's also clear that they just love Park himself. After all, he's a reliably charismatic and funny comedic actor who has been working for almost two decades. Whether he's the star of the show, like on Fresh Off the Boat, or coming in for a fun cameo, like in The Long Shot, his megawatt smile and affable personality are always a pleasure to see.
We're sure as long as Agent Woo is working to get to the bottom of things on WandaVision, fans will be shouting his praises on TikTok.