The Awkward Teen Comedy Series You Need To Watch On Hulu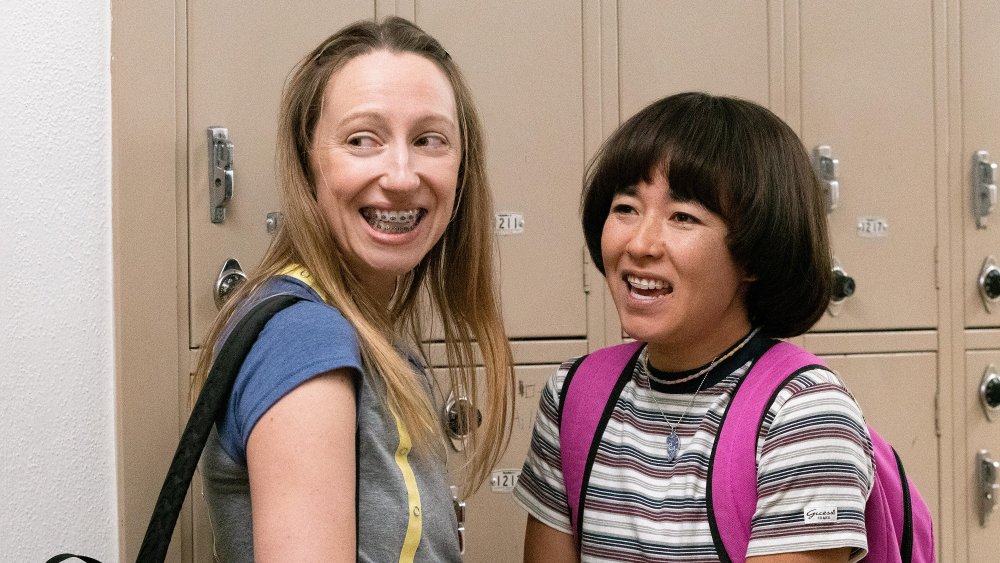 Hulu
If you want to experience — or relive — what it was like to be a teenage girl in the 2000s, you'll want to check out this Hulu original comedy.
In February of 2019, Hulu subscribers discovered PEN15, a sharp, insightful comedy about growing up and finding yourself as an eighth grader in 2000, and its creators, Anna Konkle and Maya Erskine, also star on the show. If you're wondering how two thirty-something comedic actresses could possibly star in a show about thirteen year old girls, it's easier than you think; both Konkle and Erskine, whose characters share their real first names, undergo crazy transformations for their roles on PEN15, between Anna's braces and Maya's mushroom-esque haircut.
Aside from the two adult leads, all of the other middle schoolers on PEN15 are played by actual teenagers, which creates some pretty hilarious results as well as some incredible visual gags as Konkle and Erskine reenact their teenage years. Here's why you definitely need to check out both of PEN15's seasons on Hulu right away.
PEN15 will make you laugh and cry at the same time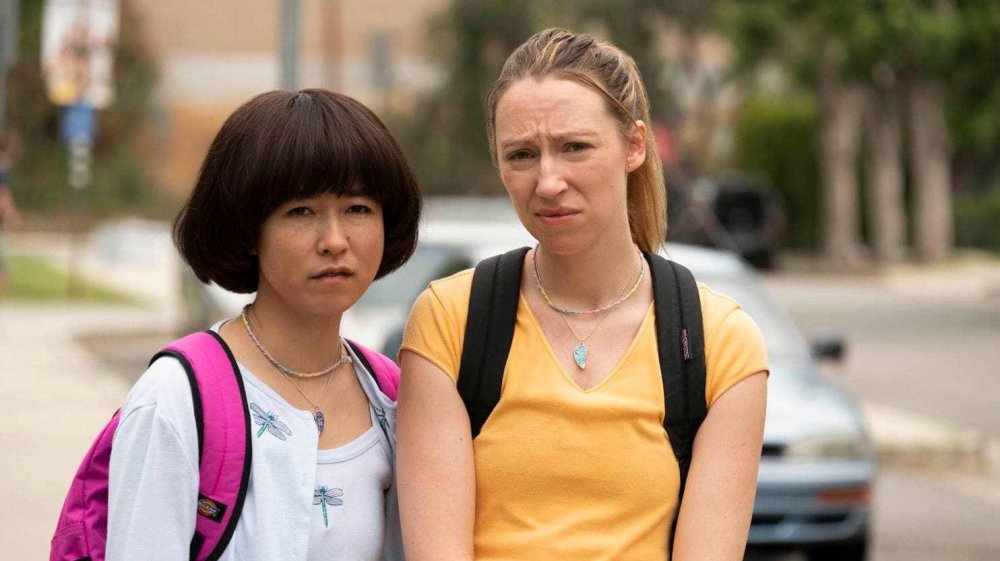 Hulu
Infused with the goofy, upbeat attitude of Andy Samberg's comedy group The Lonely Island — who serve as executive producers of the show — PEN15 also has a sensitive side, showing viewers the ups and downs of being a thirteen year old girl in this modern era.
As the first season begins, Maya and Anna are simultaneously nervous and excited as they prepare for their first day of eighth grade, but unfortunately, everything goes south when some boys cruelly bully Maya, dubbing her the ugliest girl in the class with a cruel nickname to boot. After this rough start, Maya and Anna navigate the choppy waters of middle school together, trying beer (and hating it), signing up for AOL Instant Messenger accounts, and dealing with boys, crushes, and typical teenage drama.
Though issues crop up between Maya and Anna at times, whether Anna takes out her frustration over her parents' impending divorce on Maya or Maya is jealous of how much her own mother — played by Erskine's real-life mom — favors Anna, they always come back together, and their friendship is stronger than ever by season two. However, as eighth grade continues, a rift opens up between the girls thanks to new boyfriends and a mean girl, who causes problems between Anna and Maya by becoming their "third best friend."
When will PEN15's second season return?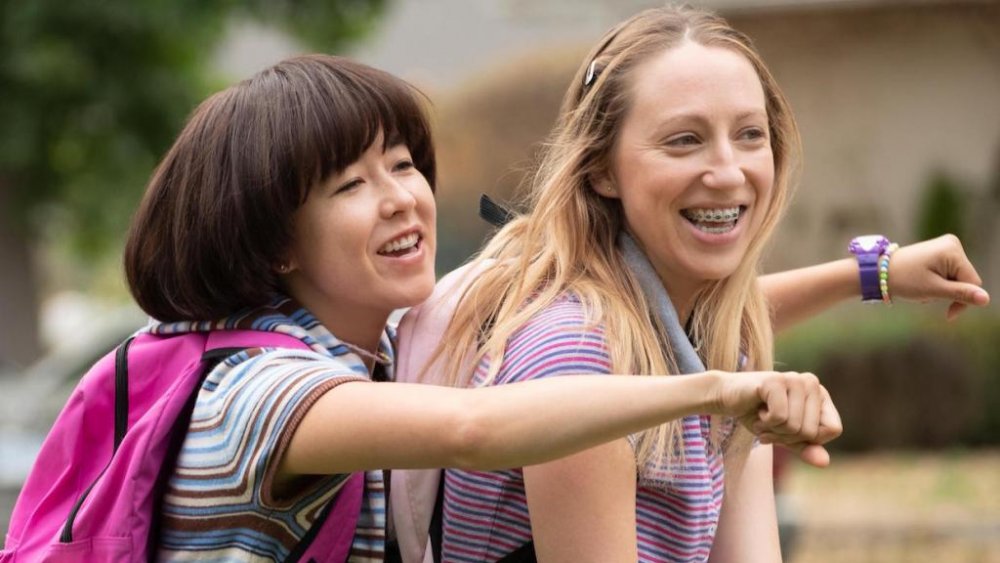 Hulu
If you've already finished the abbreviated second season of PEN15, there's more to come yet — especially since the first half ended on an emotionally crushing cliffhanger. Though seven episodes have already aired, there's still seven more to come, but there's no confirmation as to when the second half will arrive.
The first half of the season dropped on Hulu on September 18, 2020, but fans may have to wait a while to see what happens to Maya and Anna next. According to a report by SlashFilm when the first half of season two dropped, the second half is expected sometime in 2021.
The wait for the final half of PEN15's second season might end up being longer than fans would want, but based on what audiences have seen so far — and Erskine and Konkle's careful yet hysterically funny brand of storytelling — it'll be well worth the wait.
The first season of PEN15, as well as the first half of season two, is available to stream on Hulu now.