Arsenio Hall On Reuniting With The Cast Of Coming To America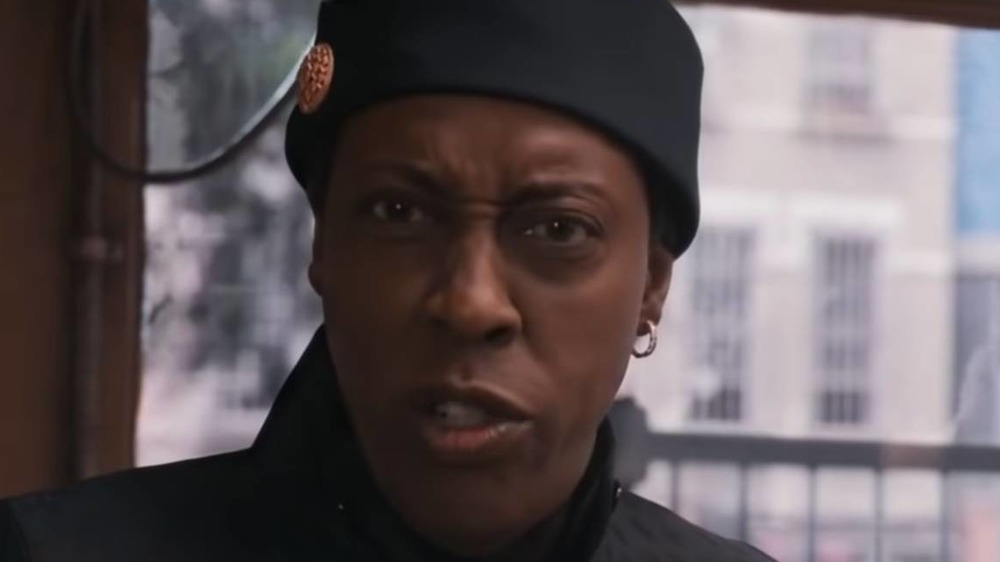 Amazon Studios
After breaking out in a big way on Saturday Night Live, Eddie Murphy dominated Hollywood with a string of classics throughout the 1980s, including Beverly Hills Cop, Eddie Murphy: Raw, and of course, Coming to America. Beverly Hills Cop may have had the most immediate franchise potential, earning itself a string of sequels, but that's all set to change on March 5 when the long-awaited follow-up, Coming 2 America, comes out on Amazon Prime Video. 
The original 1988 film was one of the preeminent comedies of the '80s, featuring Murphy as Prince Akeem Joffer of Zamunda, who travels to the United States in search of a woman who loves him for his personality as opposed to his riches and status. It was a bonafide smash upon release, earning $128 million (via Box Office Mojo) during its prime summer release spot and offering the world such amazing quotes as, "If you want to keep working here, stay off the drugs."
As director Craig Brewer has stated, Murphy is older and wiser now, just like his character Akeem in the upcoming comedy, making it an ideal time to release the next chapter of his story, which sees the Prince returning to America to groom his long-lost son to become next in line for the throne. It's also a good excuse to bring together talented collection of actors to star in a film with actors like James Earl Jones, John Amos, and Arsenio Hall returning to reprise their characters. During a virtual press junket Looper attended, which was moderated by Rotten Tomatoes editor Jacqueline Coley, Hall got sentimental when discussing what it was like to reunite with his former co-stars. 
Arsenio Hall says it was a 'real special kind of feeling' to see the old cast back together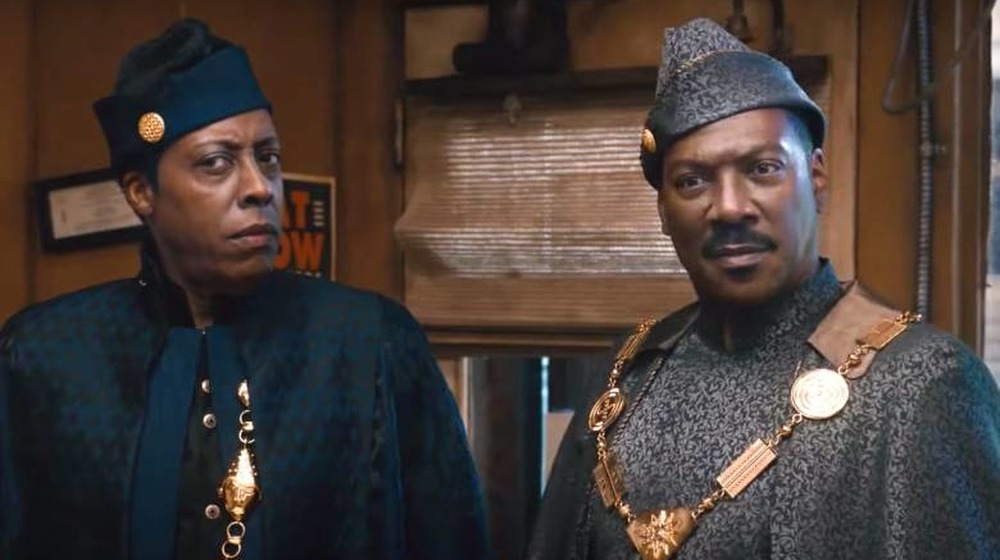 Amazon Studios
At one point during the press junket, Murphy discusses how they wanted to have as much of the original cast return as possible while making the logical leap of where these characters would go next. He stated, "It was like, 'Okay, we have to bring back from where the story left off. Like the Eriq La Salle character and the Lisa McDowell sister, they kind of the last time you saw them, he was soaking wet. She said, 'We got to get you out of these clothes,' and kind of imply that they were going to be together. And me and Lisa went off happily ever after.' So it was like, 'Okay, how do you connect the dots?'"
This led to Coley asking Hall what it was like to see all these people coming back, and it sounds like it was a pretty emotional experience. Hall goes on to describe one scene that really hit him hard: "There was a night when Eddie did a scene with John Amos at the McDowell's and it was the first time I walked into a room and saw John Amos and Louie Anderson. And it was a real special kind of feeling." Hall goes on to offer special praise for Amos. "I love John. What John has done for Black people in Hollywood when I was growing up, that the dignity that he displayed as a man, I love him forever. And seeing him, really, it warmed my heart, as Leslie [Jones] might say." 
It's also likely to be emotional for people who watched the original movie in theaters over 30 years ago to be able to see these massive talents return to continue the story. It's safe to say that audiences are sufficiently hyped for Coming 2 America, especially since this will be Hall's first film role in the four years since 2017's Sandy Wexler. Coming off of a year like 2020, now's the perfect time to laugh ourselves silly.