Here's How You Can Stream Coming 2 America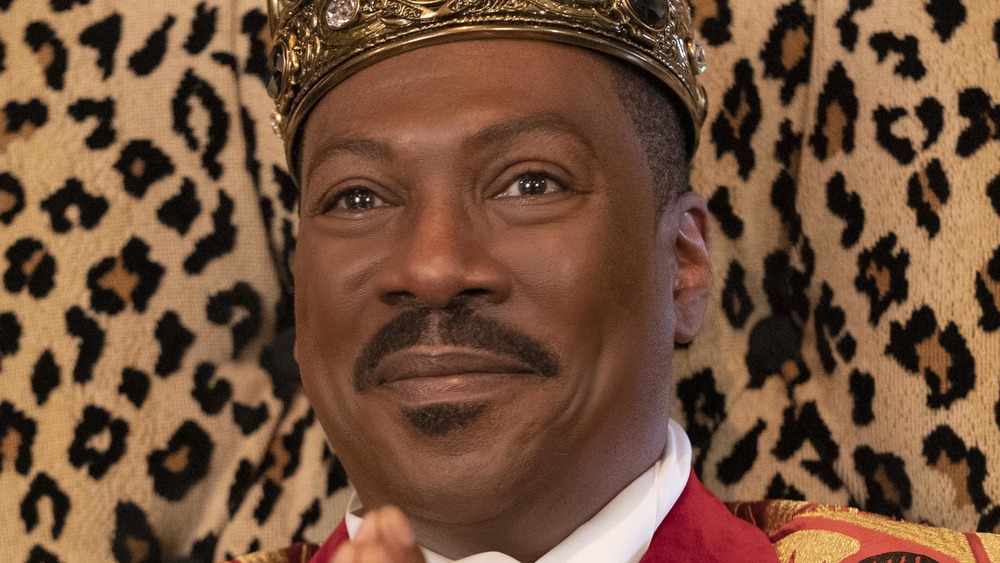 Amazon Studios
One of Eddie Murphy's most iconic characters is coming back to America — 33 years after he first landed on our shores and in theaters. 
With it being heralded as one of Eddie Murphy's most memorable movies, Coming to America nabbing a sequel is not nearly as surprising as the more than three decades it took to get the follow-up to the screen. A film very much of its time — and certainly not free of problematic portrayals — Coming to America has nevertheless endured in the Western comedic and pop-cultural canon thanks to its quick (and sometimes timeless) cultural references and jokes, as well as an absolutely stacked cast. Beyond Murphy, the film featured then or soon-to-be big names like Arsenio Hall, James Earl Jones, John Amos, Samuel L. Jackson, Cuba Gooding Jr., Louie Anderson, Shari Headley, Madge Sinclair, Eriq La Salle, and more. Famed singer-dancer and former American Idol host Paula Abdul also choreographed for the film. 
One of Hollywood's first big films centering the African diaspora, the late-'80s comedy stars Murphy as Prince Akeem, a prince from the fictional wealthy African country Zamunda who has decided to escape his arranged marriage and find a wife who will love him for more than his title. To do this, he and his friend Semmi (Hall) travel to America, hoping that there they'll find his queen. Upon arriving, Akeem disguises himself as an international student and ends up falling for a beautiful woman named Lisa (Headley), but grapples with revealing his true identity and announcing his intentions to King Jaffe Joffer (Jones).
Now, the sequel to Murphy's classic is finally coming — half a year after its initial release date. Here's when and where you can stream the Craig Brewer-directed film. 
After two theatrical release delays, Coming 2 America is coming to Amazon Prime Video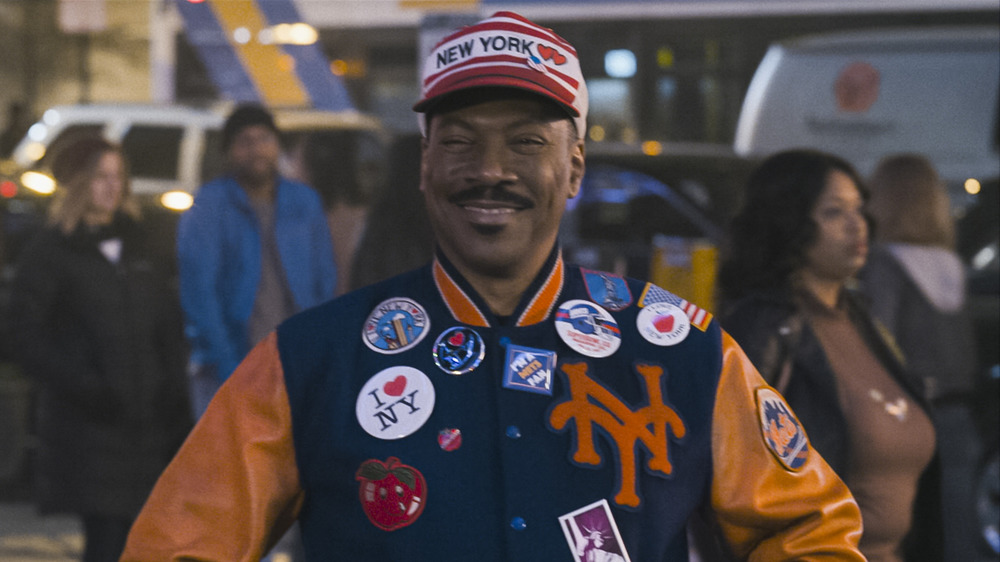 Amazon Studios
The film is slated to begin streaming on Friday, March 5, 2021, exclusively on the Amazon Prime Video platform. The movie's planned theatrical release was delayed twice — first from August 7, 2020 to December 18, 2020 — due to pandemic-related theater closures. It was eventually moved to Prime Video for a March release, which was announced with a new Coming 2 America trailer.
The sequel to the John Landis' hit picks up many years after the first film's events, with Akeem serving as Zamunda's newly crowned king. But his ascent to the thrown is complicated when his only daughter can't take the thrown, and he suddenly learns that he has an American son. And so Akeem and Semmi once again travel across an ocean and come to America in hopes of fulfilling Akeem's father's dying wish for Akeem to prepare his son to be Zamunda's crown prince. When he arrives in New York, he discovers Jermaine Fowler's Lavelle, a street-smart Queens native, and a host of familiar characters including his mother — played by comedian and former SNL star Leslie Jones — as well as Lavelle's uncle (Tracy Morgan). 
The sequel also features a host of old and new faces, including the returns of James Earl Jones, John Amos, Louie Anderson, and Shari Headly as Queen Lisa Joffer. Akeem must also contend with his former arranged wife, Imani Izzi (Vanessa Bell Calloway), her brother General Izzi (Wesley Snipes), as well as several new faces including The Old Guard's Kiki Layne, Rick Ross, Teyana Taylor, Nigerian-American artists Rotimi and Davido, as well as Morgan Freeman.   
If you want to catch Akeem's long-awaited return to America, you can see his journey to kinghood and fatherhood when it hits the streamer in early March.