It's No Secret Why Mortal Kombat's Jax Briggs Looks So Familiar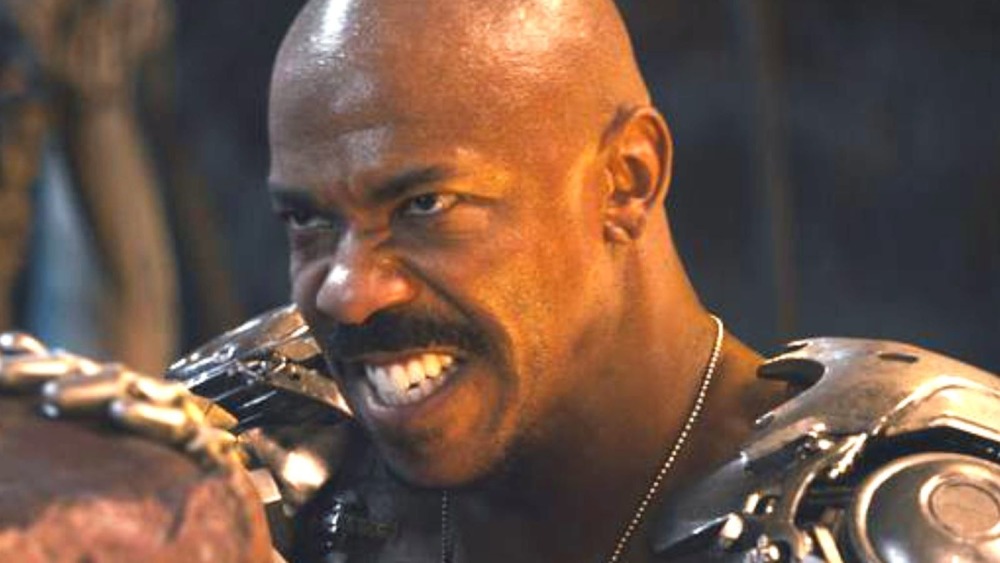 Warner Bros.
Ah, video game adaptations. Hollywood just can't seem to try its hand at enough of them, whether the original game's story is already cinematic in its own right or not. Filmmakers see a heap of untapped potential in the medium and know how popular games are in general, so it makes sense from a business perspective. Tell any gamer that their favorite game is being made into a movie or show, however, and all you're likely to get is an exhausted sigh. The track record of these productions is ... unfortunate, by and large.
The moribund subgenre of video game adaptations is, however, undergoing a bit of rebrand lately, and even bringing around some of the most intransigent critics along the way. 2020's Sonic the Hedgehog, for instance, proved the sea of doubters wrong when it ended up outpacing critical and audience expectations. Even some video game movies that didn't do as well critically did well for themselves commercially — like 1995's Mortal Kombat, based on the series of the same name. Though lightning didn't strike twice with its sequel, Mortal Kombat: Annihilation, third time's the charm, as they say.
Indeed, another film simply entitled Mortal Kombat is in the works, and the trailer shows off a slew of classic characters brought to life once again on screen. One of them is Major Jackson Briggs, best known as Jax, who's seen squaring off against the deadly Sub-Zero (Joe Taslim) as things kick off. Though he doesn't come out the other side in one piece, franchise fans know Jax comes back swinging. Whether you're a Mortal Kombat veteran or a newbie, Jax actor Mehcad Brooks may seem familiar to you. Here's where you may have seen him before.
Brooks' past sullied his present on Desperate Housewives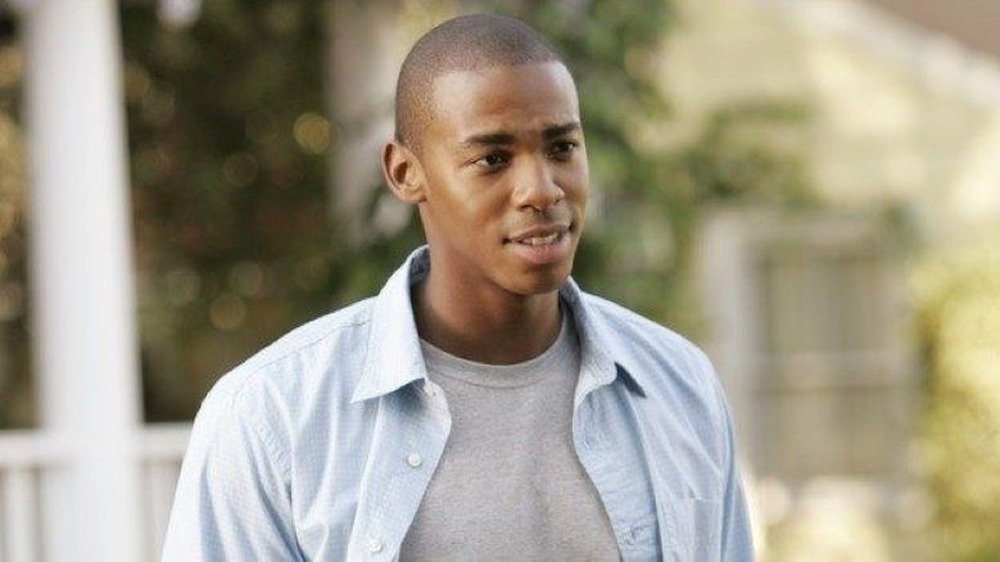 ABC
Desperate Housewives is many things: a chronicle of domestic struggles, a scathing critique of life in the suburbs, a mystery-crime series — the list goes on. Whatever you want to call it, the show has gone down in television history as an absolute classic, and the characters are a huge part of that legacy. Susan Mayer (Teri Hatcher), Lynette Scavo (Felicity Huffman), Bree Van de Kamp (Marcia Cross), and Gabrielle Solis (Eva Longoria) are of course the four big names, but the show's side characters really help flesh out its messed-up world.
A young Brooks plays one such side character: Matthew Applewhite. He seems nice enough by all accounts, and starts dating Danielle Van de Kamp (Joy Lauren). You know how it goes, though: Whenever something on a TV show seems too good to be true, it usually is. And indeed, viewers first learn through flashbacks that Matthew has some pretty screwy relationships with his ex-girlfriend Melanie Foster (Jocelyn "Joy" Bisco), brother Caleb (Page Kennedy, NaShawn Kearse), and mother Betty (Alfre Woodard). Alongside ensemble awards, Brooks was singled out for an NAACP Image Award nomination for Outstanding Supporting Actor in a Comedy Series for his performance.
Brooks portrayed an important figure in basketball history in Glory Road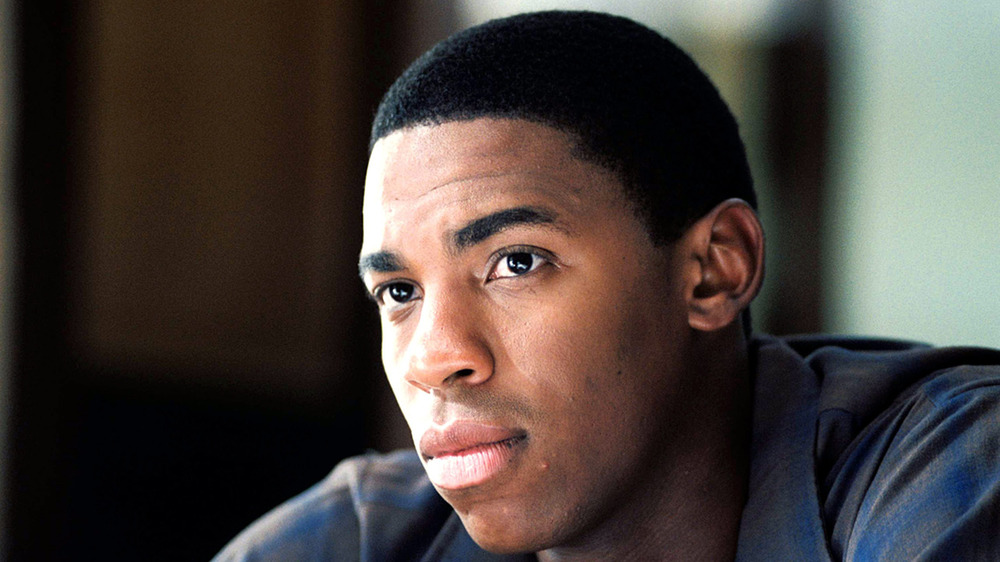 Buena Vista Pictures
Donald "Don" Lee Haskins' autobiography Glory Road: My Story of the 1966 NCAA Basketball Championship and How One Team Triumphed Against the Odds and Changed America Forever (co-authored by Daniel Wetzel) was adapted to screen as the much more concisely titled Glory Road in 2006. In it, Don (Josh Lucas) leads the first all-black starting lineup in NCAA history — a big step forward during the civil rights era. The film isn't entirely historically accurate, but that's not nearly as important is its stunning portrayal of racial discrimination in college athletics.
Brooks plays Harry Flournoy, one of the fledgling athletes recruited to Don's team. It's perfect casting not just because of Brooks' performance, but because both he and the real Flournoy stand at a towering 6'5". His performance really is wonderful, though, whether he's on or off the court; some of the best scenes in the film revolve around him and the helicopter parenting of his well-meaning mother (Elizabeth Omilami). The real Flournoy may have passed away, but Brooks honors his legacy with aplomb.
Brooks appeared on vampire drama True Blood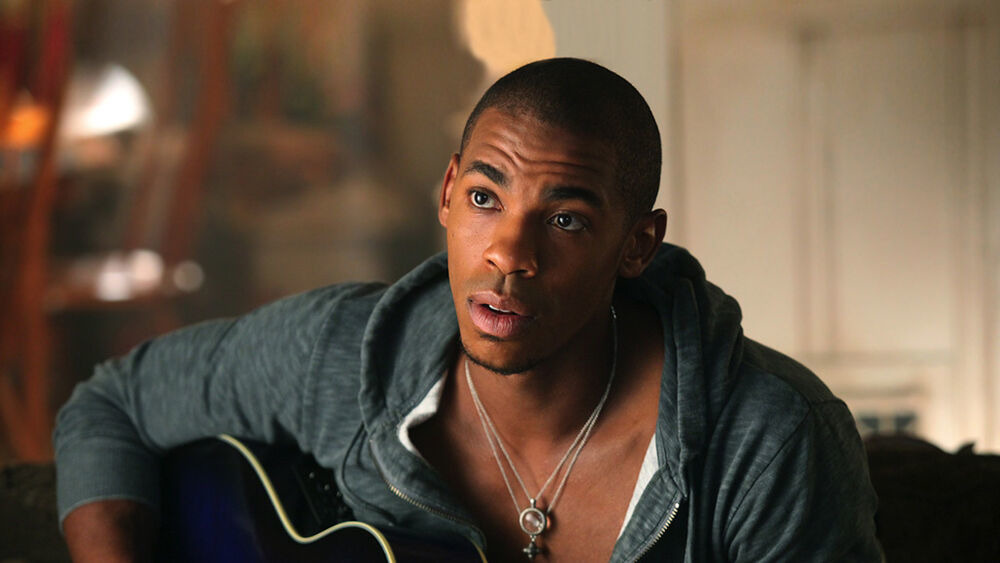 HBO
There are as many vampire stories as there are stars in the sky, so it can be hard to find one that's right for you. Millions of viewers found their sweet spot with True Blood, a modern television classic based on Charlaine Harris' novel series The Southern Vampire Mysteries (later rebranded the True Blood series). Rather than cast vampires as nothing more than bloodsucking maniacs, the show centers around their struggle to attain equal rights in a world in which humans are well aware of their existence. An interesting premise indeed, and one executed quite well.
Benedict "Eggs" Talley (Brooks) is one of many people affected by supernatural activities — and not in a good way, because, after all, not every supernatural creature is on board with making peace. All he wants is to maintain his relationship with Tara Thorton (Rutina Wesley), but once he finds himself in sex-crazed Maenad Maryann Forrester's (Michelle Forbes) clutches, that basically becomes impossible. We won't spoil exactly what she does to Eggs, but it could be argued that it's a pretty serious fate — even by this show's brutal standards. It's even sadder because, thanks to Brooks' performance, viewers see that despite his troubled upbringing, he's a good man at the end of the day.
Brooks was a football star in need of help on Necessary Roughness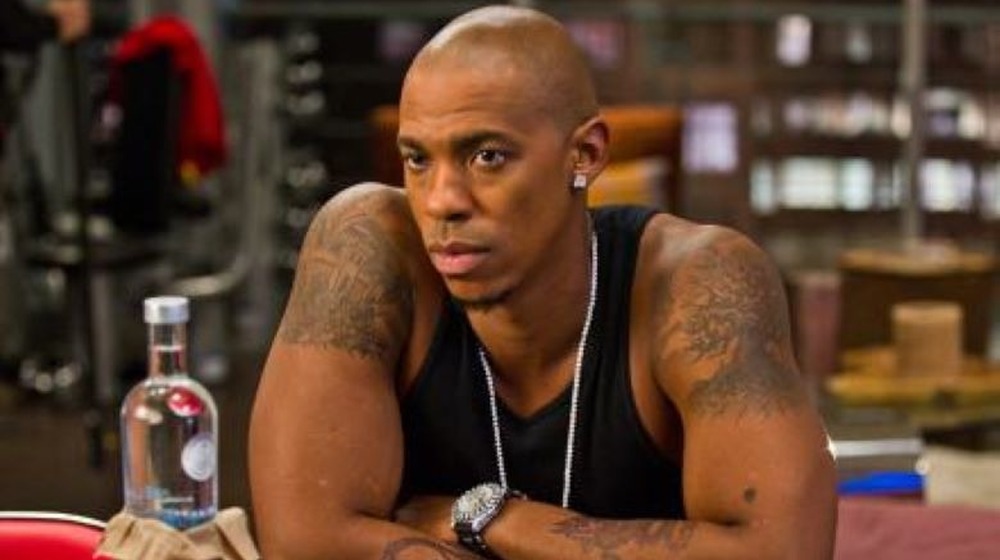 USA
According to the official NFL rulebook, unnecessary roughness is when "a player uses any part of his helmet (including the top/crown and forehead/'hairline' parts) or facemask to butt, spear, or ram an opponent violently or unnecessarily" (via ESPN). Aside from the resulting 15-yard penalty and automatic first down, the player at fault may potentially be removed from the field. So what's a show entitled Necessary Roughness about? Why, a psychotherapist named Dr. Danielle "Dani" Santino (Callie Thorne) who provides her services to a professional football team, of course!
Terrence "T.K." King (Brooks) is a wide receiver for the fictional New York Hawks, and Dani's main client. For all his talent on the field, he's plagued by a host of problems off of it — almost all of which stem from how reckless he can be. Brooks does an excellent job of portraying T.K.'s many interpersonal conflicts and behavioral mood swings, spotlighting the negative effects of both toxic masculinity and stardom. His performance is a potent reminder that the superstars we worship are people too, and even they could use a helping hand once in a while.
If you or someone you know is struggling with mental health, please contact the Crisis Text Line by texting HOME to 741741, or call the National Alliance on Mental Illness Helpline at 1-800-950-NAMI (6264).
Brooks played a classic DC character on Supergirl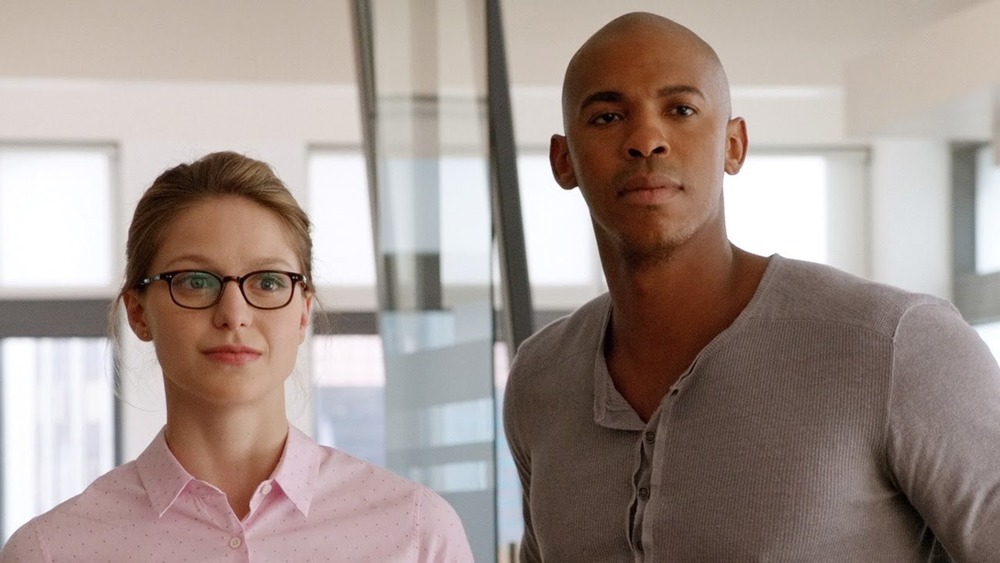 The CW
DC Comics is known in all four corners of the world for its wide array of heroes and villains, from Aquaman to Zod. While that's all fine and dandy, DC also has an impressive roster of characters who don't wear capes or punch bad guys through buildings (not most of the time, anyway; comics can get pretty crazy). Some of the most well-known examples are Batman's loyal and paternal butler Alfred Pennyworth, Wonder Woman's love interest Steve Trevor, and Superman's pal Jimmy Olsen.
Olsen's been brought to life on screen a few times before, but Brooks is the first actor to mainly associate him with Supergirl (Melissa Benoist) rather than Superman (Tyler Hoechlin). While his version of the character is still the Big Blue Boy Scout's right-hand man, he moves to National City — where the main action of Supergirl takes place — to serve as art director at CatCo Worldwide Media, where Kara (Supergirl's secret identity) works. The two develop a close bond, working side-by-side to bring about justice in their own ways. Though Brooks parted ways with the series during season 5, he made quite an impact, and was even nominated for a Saturn Award for Best Supporting Actor on Television.
Brooks will debut as Jax when Mortal Kombat releases concurrently in theaters and on HBO Max on April 16, 2021.