Get Your First Look At Tyler Hoechlin In Superman & Lois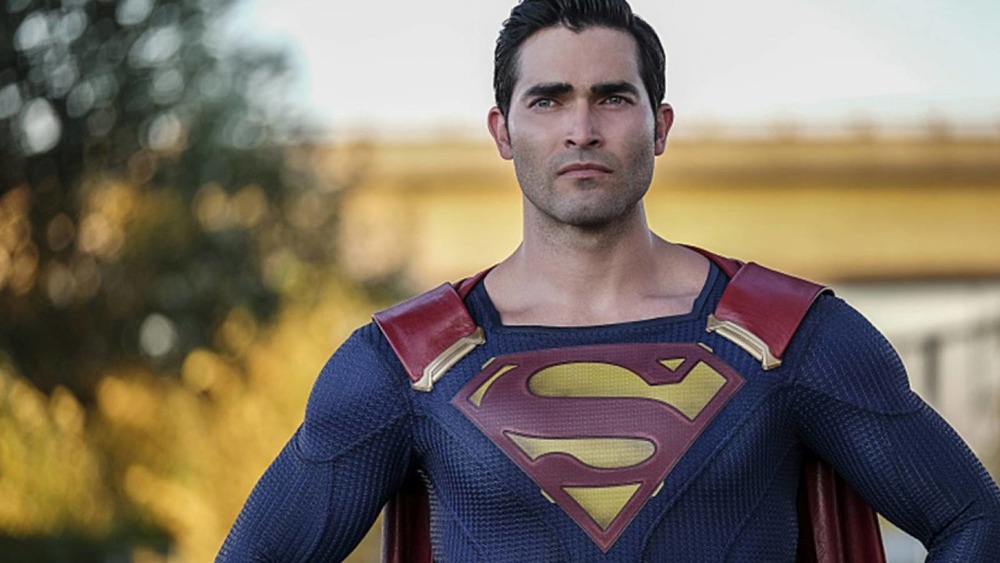 The CW
Supergirl may be ending, but fans will still be able to catch Kryptonian adventures on The CW when Superman & Lois airs in 2021. 
Supergirl was the third series set within The CW's Arrowverse, which began with Arrow and The Flash. While each show's DC hero mostly sticks to their own cities tackling their own problems, they were known to help one another out every so often, as in the Crisis on Infinite Earths crossover event. It's possible for Supergirl (Melissa Benoist) to make a return during one of these massive crossovers, but one character we can definitely expect to see more of going forward in the Arrowverse is Superman (Tyler Hoechlin). 
Hoechlin has popped up as the Man of Steel periodically on Supergirl, but now he'll be front and center. He joins a long lineage of Superman actors from Christopher Reeve to Henry Cavill, and just like every other actor, he gets the chance to put his unique spin on the superhero. Part of that involves bringing a new costume to the mix, and in a recent first-look published by Deadline, fans can see Hoechlin in all his glory as not a bird, not a plane, but Superman!

Tyler Hoechlin's new Superman suit is slightly different from what he wore on Supergirl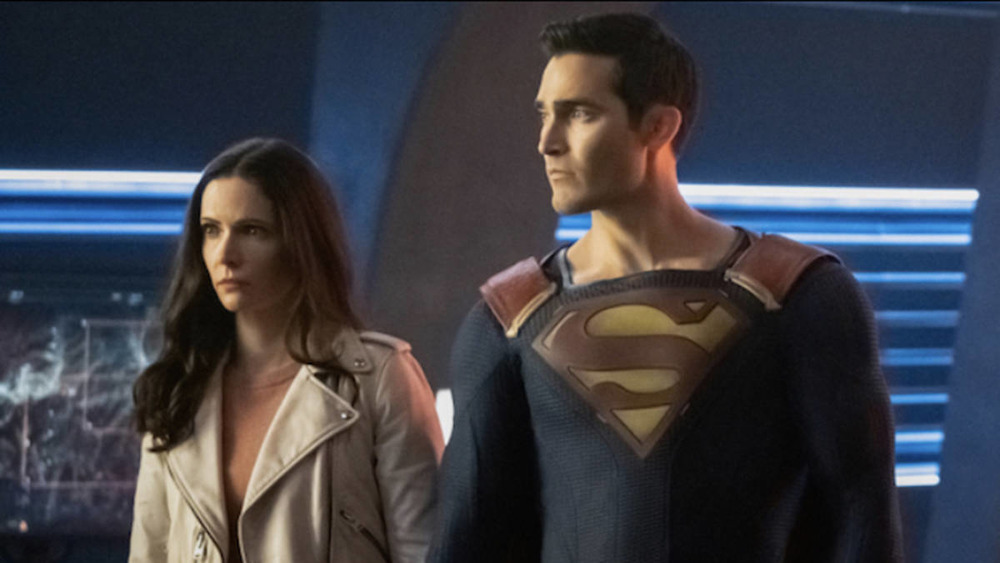 The CW
The CW has released the first look at Hoechlin's new Superman costume, and while it's similar to what we've seen before on Supergirl, there are some notable differences. Mainly, his cape no longer protrudes toward the "S." Instead, it ends around his neck, opting for a more classic Superman aesthetic.
The Deadline report also includes a quote from Hoechlin regarding the significance of the suit and making something that represented the Superman story they wanted to tell. "Just as this suit is unique and set apart from the ones that preceded it," the actor said, "the story we're telling about Clark/Superman at this point in his life is unique and something we've never seen before."
It's clear Hoechlin has a great deal of reverence toward the suit and what it means to be Superman for a new crop of fans. "I've always felt that the suit doesn't belong to me; it belongs to everyone that finds some kind of meaning in that suit, in the symbol on the chest," he explained. "I just happen to be the one wearing it... It represents everything that Superman stands for and has stood for, for almost a century now. And I look forward to carrying on that tradition."
The suit was designed by Laura Jean Shannon and her team at Supersuits in collaboration with Creative Character Engineering. Shannon describes the suit as possessing "a classic, timeless vibe that both harkens back to the Superman we all grew up with while grounding him and elevating the suit in a modern arena with updated techniques and applications."

While it's great to see the new suit, it'll be even more exciting when we finally get the chance to see it in action. Superman & Lois premieres on The CW on February 23, 2021.