The Underrated Period Drama Mystery You Can Binge On HBO Max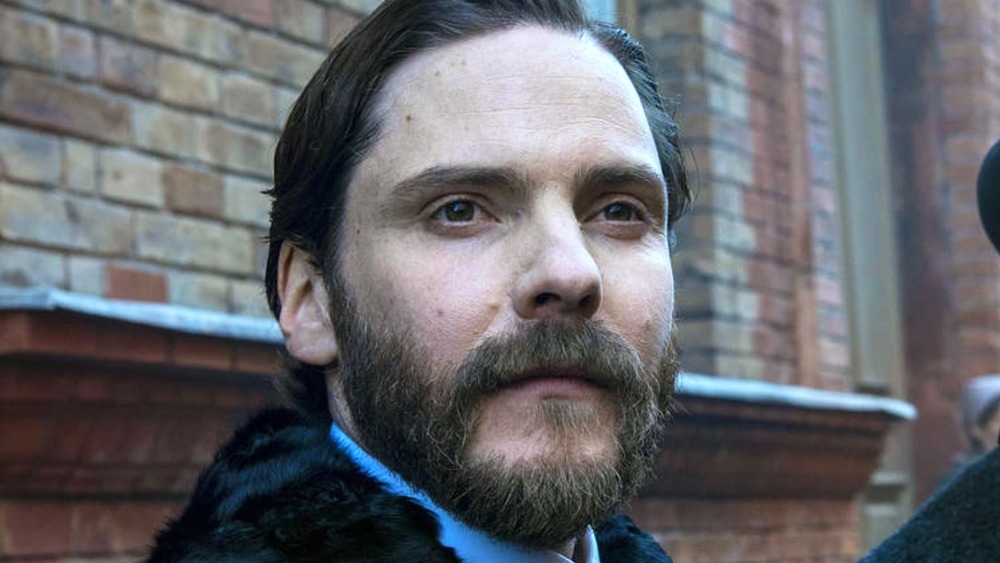 TNT
If you click a link and buy a product or service from a merchant, we may be paid an affiliate commission.
No, The Alienist isn't about a person who specializes in studying aliens, although we would absolutely watch that too if it were to ever get made. Instead, The Alienist follows a 19th-century psychiatrist, Laszlo Kreizler (Daniel Brühl), who specializes in examining mental illnesses in children. After a string of murders in New York City, Laszlo is tasked with figuring out who's behind the atrocious acts alongside illustrator John Schuyler Moore (Luke Evans) and the NYPD chief's secretary Sara Howard (Dakota Fanning). 
For two seasons, the show has dabbled in death, intrigue, and socio-economic commentary, making it an ideal binge-watch for when you just have to know how the grisly crimes get solved. Considering the widespread appeal of darker crime series, The Alienist has yet to pick up a sizable following despite it being perfectly suited for viewers who also enjoy the likes of Prodigal Son, The Killing, and The Sinner. Hopefully, the show can garner more eyes on HBO Max where all episodes are currently streaming so that TNT ends up pulling the trigger on a third season. 
The Alienist keeps you guessing until the very last episode of each season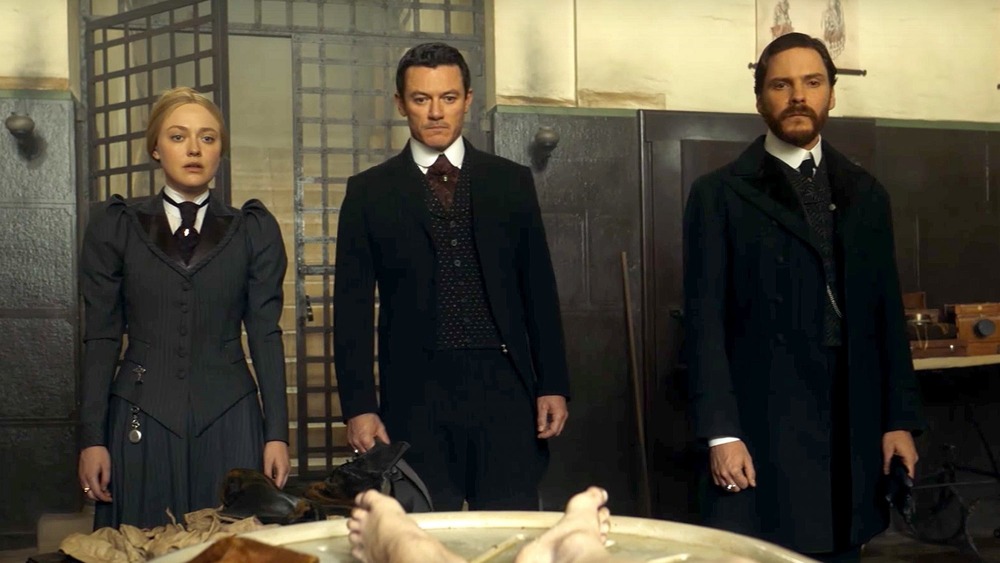 TNT
The first two seasons of this show are based on a book series from author Caleb Carr. Those first two books are set a year apart from one another, but the third in the series, titled Surrender, New York, takes place over a century later in 2016, which means it would need to follow a completely new cast of characters as opposed to the ones played by Brühl, Evans, and Fanning thus far (via Bustle). While it makes things difficult, it's by no means impossible, and there's always the potential for the show to forge its own path within the 1890s or even early 1900s. Regardless of what happens in the future, the first two seasons stand well enough on their own, particularly when considering they each have their own story line that gets resolved by the finale.
Critics have been adoring this show since it first came out, and the second season even has an 83 percent rating on Rotten Tomatoes. A lot of the praise seems to be directed toward the gorgeous period-accurate costumes and the performances from the lead trio of actors, and Alexandra Heller-Nicholas of Film International expounds upon those aspects by writing, "This is a complex crime story with enough twists and turns to keep even the most experienced genre addict on their toes."
Seasons 1 and 2 have 10 and eight episodes a piece, respectively, so it makes for fairly fast viewing. As long as you don't mind delving into the deepest, darkest recesses of the human psyche, The Alienist makes for intriguing viewing with a level of production design you don't normally see on other cable series.