The Sinner Season 4 - What We Know So Far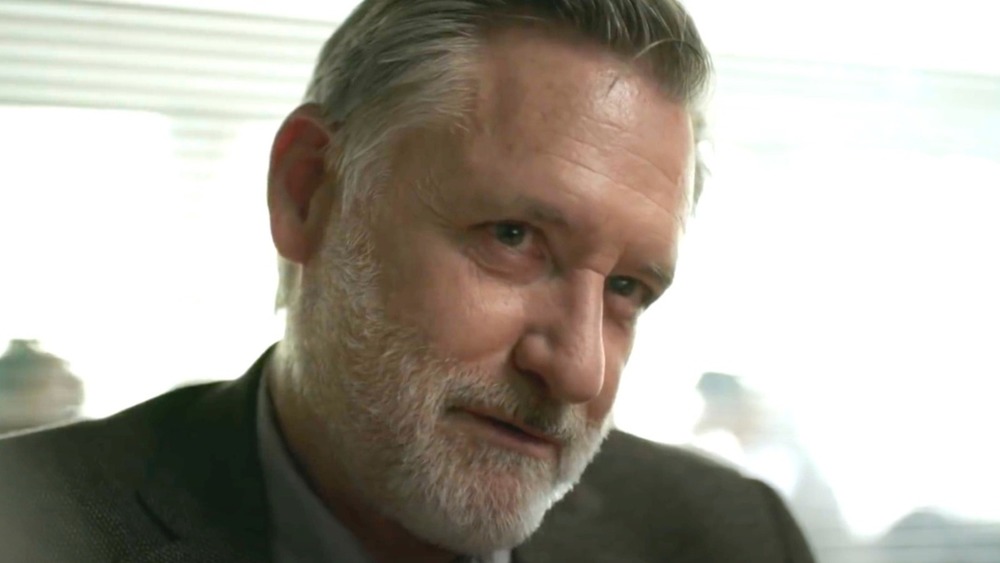 USA Network
In a market flush with murders, mysteries, and intrepid crime solvers, USA Network's anthology series The Sinner has set itself apart with its dogged interest in the why of a crime rather than the who. Season 1 opens up by showing the violent crime in broad daylight, on a public beach: A seemingly normal woman (Jessica Biel) viciously stabs a random man in the neck. From there, it's up to detective Harry Ambrose (Bill Pullman) to unravel why in the world she just did that.
Originally based on Petra Hammesfahr's novel of the same name and billed as a limited eight-episode series, the first season was successful enough to spawn two more seasons: Each focusing on a different crime, but more importantly, a different sinner. Harry Ambrose remains as the troubled upstate New York detective working each case as they turn dark and wear on him. USA confirmed a fourth season is in the works, so here's everything we know about it so far.
When will season 4 of The Sinner premiere?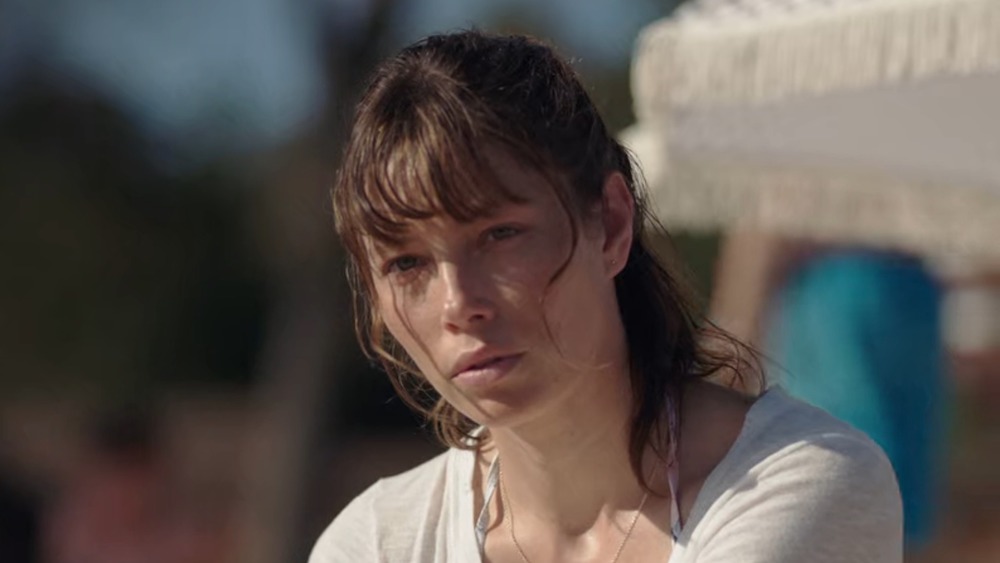 USA Network
There's no explicit release date just yet, but USA announced last June that season 4 will premiere in 2021 (via Deadline). As with everything these days, release dates are subject to pushbacks due to the pandemic, but this seems unlikely for The Sinner for two reasons: First, the announcement was made in the midst of the pandemic, so they likely had planned accordingly. Plus, with TV series, there's no concern over whether movie theaters will be open and thus no reason to delay releasing a show if it's already completed.
The Sinner's first two seasons came out in August of 2017 and 2018, while the third landed in February 2020. It's possible that the fourth season will premiere this August, continuing the pattern from the first two seasons. Undoubtedly, The Sinner will release as eight episodes weekly on USA Network and then arrive on Netflix several months later. Right now, all three seasons are available for streaming on Netflix.
Who will be in season 4 of The Sinner?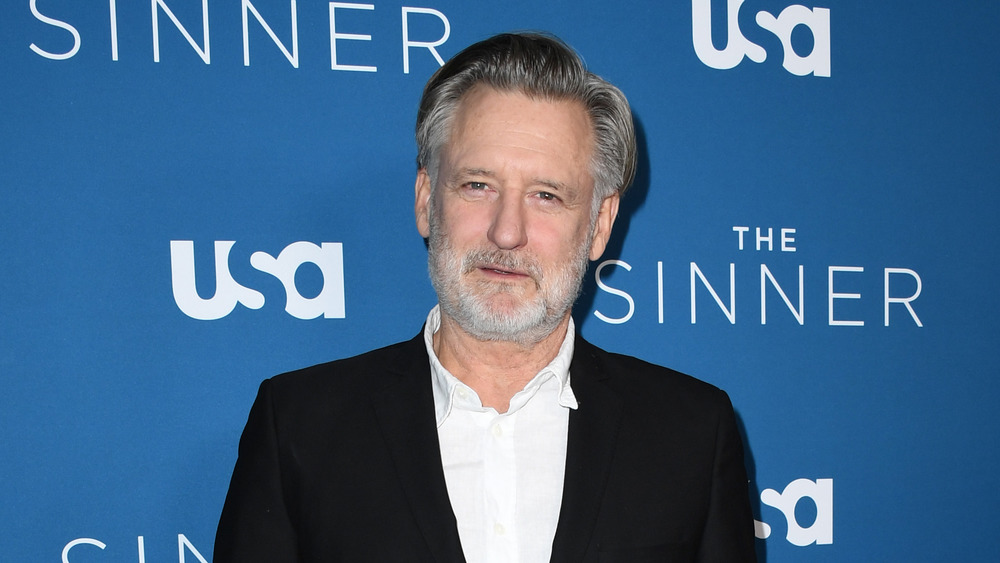 Jon Kopaloff/Getty Images
The connecting thread between each season is the empathetic loner Ambrose, played by Pullman (Independence Day, Spaceballs). He's grown into the main character of the series and will be starring once more in season 4. His previous co-stars have all been recognizable actors: Biel, Carrie Coon (Gone Girl, Fargo), and Matt Bomer (White Collar, Doom Patrol). This time around, he will be joined by The Trial of the Chicago 7's Alice Kremelberg. According to Deadline, Kremelberg will be playing a character named Percy Muldoon. She's a woman of means, scion of an ultra-wealthy fishing family from Maine — which, who knew there were ultra-wealthy fishing families? She's described as "tough and charismatic," both traits that have helped her succeed in the male-dominated world of high-stakes Maine fishing.
Things are going to get dark fast for Kremelberg's Percy. Bomer told Variety, "I always say there should be like a Sinner support group for everybody who has had to play the sinner because you can't really understand it unless you've had to do it. It's that dark. And [Jessica] has, and she was always there for me to lean on ... She's a great boss." While Biel hasn't been on the show since season 1, she remains on as an executive producer.
What will the plot of The Sinner season 4 be?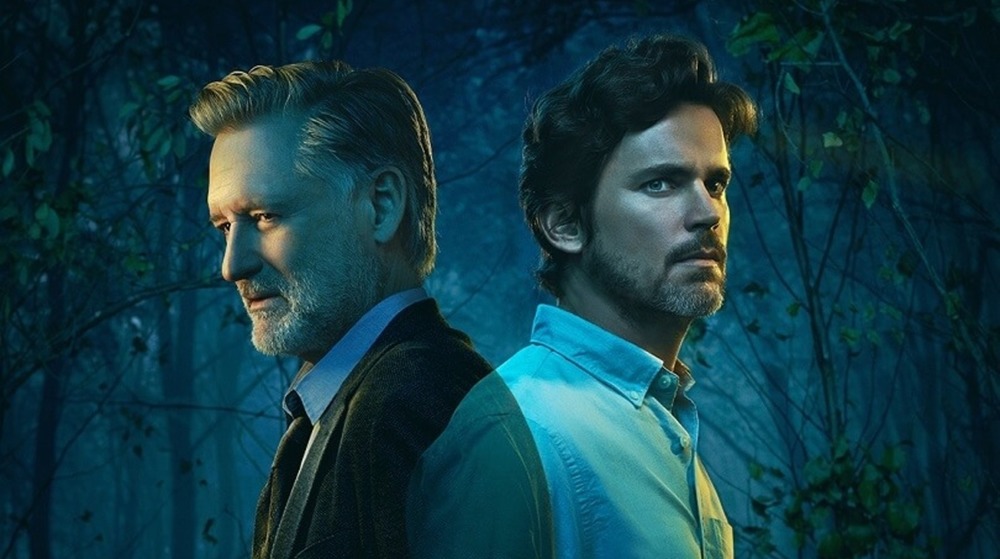 USA Network
Since the first season, The Sinner has run out of source material and is working with totally original stories. The past two seasons have proved that the writers are confident in continuing the story with intriguing new crimes, considering their consistently high Rotten Tomatoes critics scores, so season 4 will stick to its anthology premise and introduce a fresh "sinner" and mystery. Deadline also confirmed that creator Derek Simonds is returning as showrunner and executive producer.
Chris McCumber, president of USA Network and SYFY, told Deadline, "The Sinner has struck a chord with audiences with its signature 'whydunnit' style. In season 4, we're excited to dig even deeper into the psyche of Bill Pullman's beloved Detective Ambrose character, while introducing our audience to a compelling, completely new mystery."
More news will come out in the coming months, but season 4 is sure to be a gritty jaunt through the psyche of another unexpected killer.