What Really Gives Daniel Brühl Goosebumps On The Alienist - Exclusive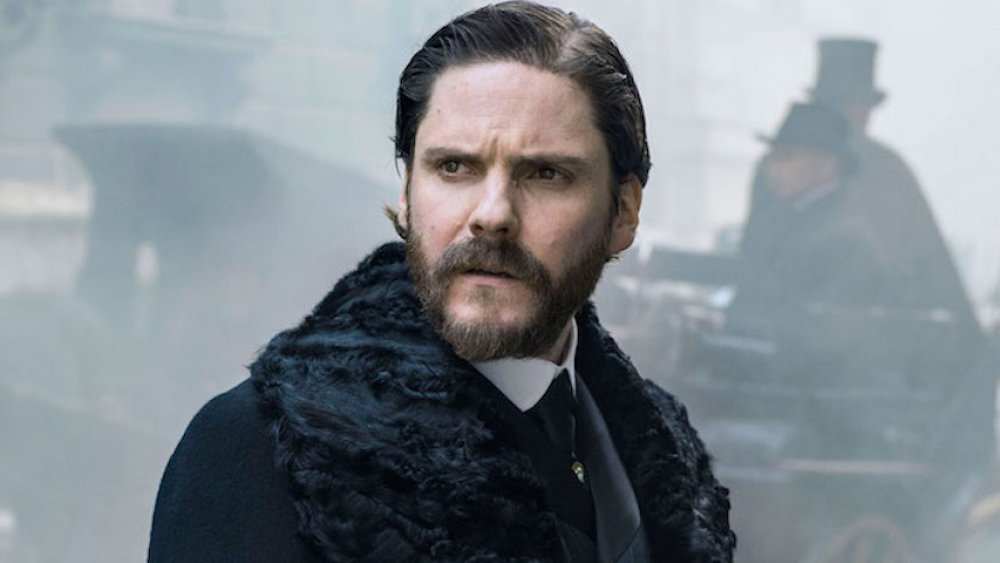 TNT
Daniel Brühl has played some rather nefarious characters — from a Nazi in Inglourious Basterds to supervillain Helmut Zero in Captain America: Civil War. But in his current role on the TNT series The Alienist, on which he stars as Dr. Laszlo Kreizler, he's going after the evil-doers — and back in time.
Gritty and sometimes disturbing, The Alienist follows Dr. Kreizler as he tries to solve some grisly child murders in 19th-century New York City. The prominent psychiatrist — known as an alienist at the time because the mentally ill were thought to be alienated from their own true nature — teams up with a newspaper illustrator (Luke Evans) and an NYPD secretary-turned-private detective (Dakota Fanning) to investigate the crimes.
But it's not just the gripping storyline that keeps viewers enthralled; it's also the spectacular set that seemingly transports you back in time. The acting, the costumes, the cobblestone streets — it all adds up to an attention to detail that earned season 1 of The Alienist several Emmy nominations (including one win).
In an exclusive interview with Looper, Brühl offers some insight into what it's like to step back in time on The Alienist, revealing in the process what gives him goosebumps on the set.
Daniel Brühl says working on The Alienist feels like being a time-traveler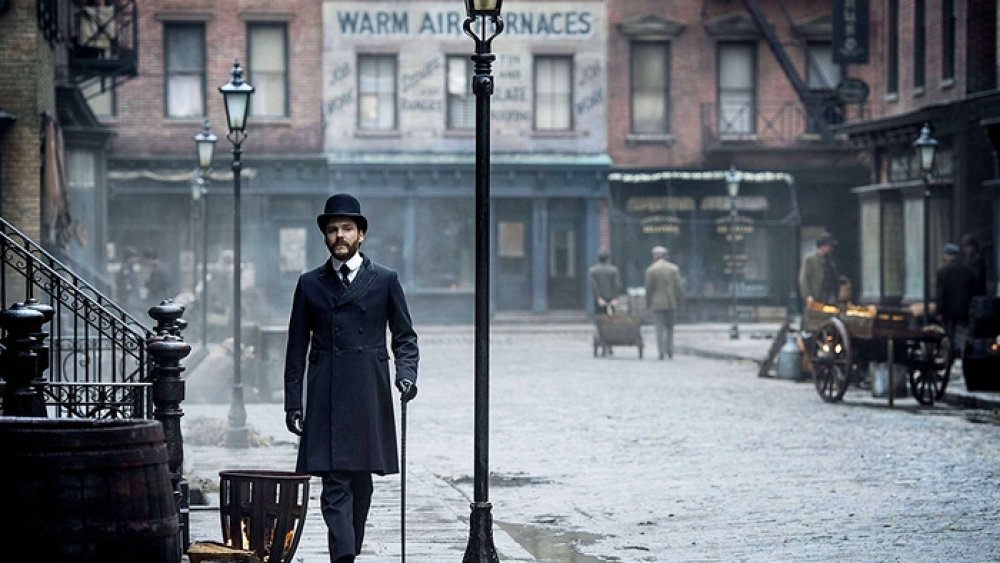 TNT
When it comes to stepping back into the 1800s on the set of The Alienist, Brühl calls it pure "fun."
"It's like time-traveling," he tells Looper. "And the show is done in such a perfect and accurate way, sometimes you forget that somebody is shouting 'action.' Sometimes you see a camera, but there are moments, like night shoots, when you don't even see the crew and you're just surrounded by a world that, in our case, perfectly resembles 1897. It gives you goosebumps, because it's so, so, so precise and so well done."
He continues, "Nothing feels fake — the costumes, the props, the set design, the location, everything about it. And that is a wonderful feeling, because it helps you, as an actor, to really believe what you're doing, to really believe the time, the world, where it's supposed to take place."
Still, Brühl must remember not to get too lost in the set of The Alienist because he still has a job to do.
"You have to be accurate, in our case, with your words, with your body language, with your manners, with all the things that you have to study beforehand," he says. "But you don't want to be stiff, you want to be natural and just believe that you're a character in 1897. And if you're constantly surrounded by a perfect recreation of that time, it helps massively."
The second season of The Alienist, entitled The Alienist: Angel of Darkness, airs its final two episodes ("Last Exit to Brooklyn" and "Better Angels") tonight — Sunday, August 9 — beginning at 9 PM ET.