Big News Just Dropped For Eddie Murphy's Coming To America Sequel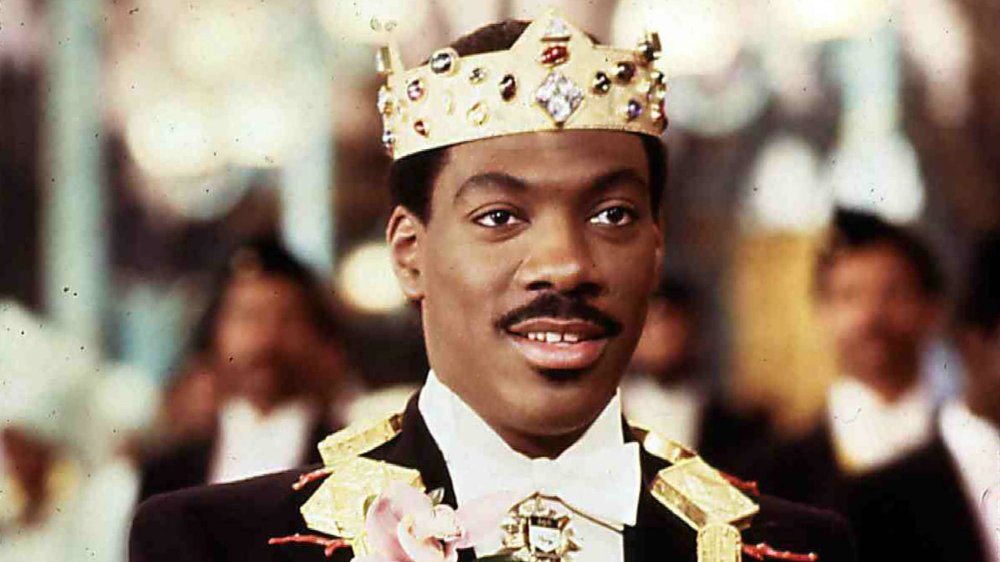 Paramount Pictures
Eddie Murphy is coming to America again, and this time he's bypassing the box office (probably) and heading straight for your living room.
Fans of Murphy's classic '80s comedy have had to endure a months-long drought of information related to the already-announced sequel, and some feared an all-too-familiar COVID delay might be forthcoming. In good scheduling news atypical of the year, that appears not to be the case. Instead of a delay, industry sources treated us this week to confirmation of — not only the movie's release date — but the distribution platform, as well. Instead of a traditional theatrical release, Prince Akeem (Murphy) will be Coming to America for the second time via Amazon's Prime Video streaming service (via SlashFilm).
The long-awaited follow-up bears the obvious title Coming 2 America, and will be making its way over to Amazon on December 18 — just in time for what seems destined to be a very strange 2020 holiday season. According to Variety, Amazon acquired the rights to distribute the film from Paramount Pictures for a whopping $125 million.
The deal is apparently a complicated one, yet to be finalized, and includes the transfer of two lucrative brand tie-in deals — one with McDonalds and another with Crown Royal. Fans of the original film will be unsurprised by the McDonalds deal. In Coming to America, Murphy's character works an entry level job at fictional fast-food joint "McDowell's," an obvious homage to the Golden Arches.
Coming 2 America is actually coming to America earlier than anticipated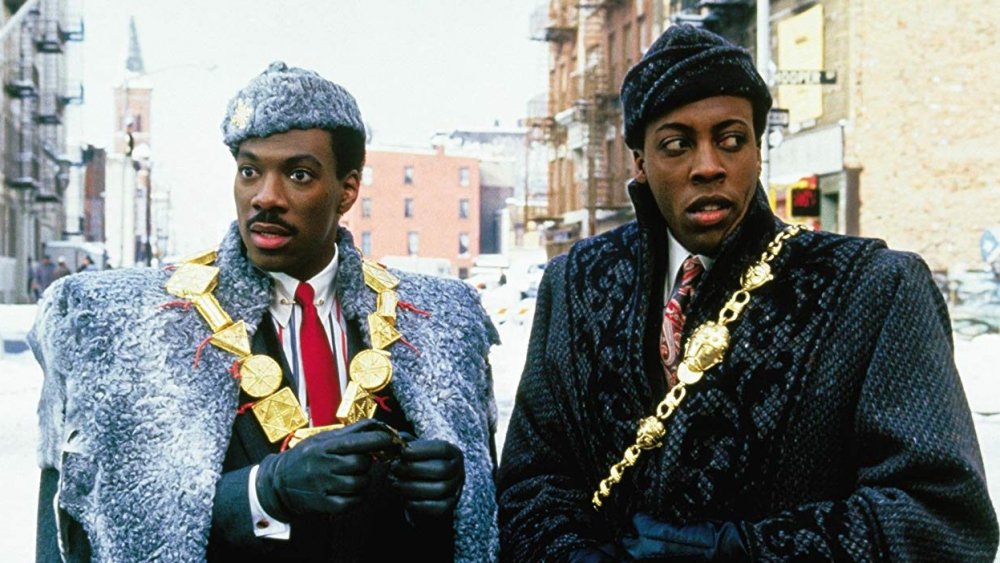 Paramount Pictures
Earlier reports suggested that Paramount was aiming to release Coming 2 America on Christmas Day. The new December 18 streaming release date actually means we'll all be watching Murphy a whole week before our rosiest estimates. Paramount must have looked around at the state of American theaters, cross referenced with the state of the American pandemic, and decided the studio was better off selling its asset to a company with deeper pockets and a massive digital platform. To that end, Amazon feels like the right fit.
The plan to begin streaming the film doesn't necessarily preclude a theatrical release under Amazon's auspices. While rare for Amazon, the move wouldn't be entirely unprecedented. The company recently announced a plan to debut I'm Your Woman, a thriller starring Rachel Brosnahan, at the AFI Film Festival ahead of its eventual Prime Video release.
With supporting performances from Wesley Snipes, James Earl Jones, and Arsenio Hall, Coming 2 America should be the perfect laugher for this holiday season — and now you know where to find it.