The Forgotten Kit Harington Historical Thriller You Can Stream On HBO Max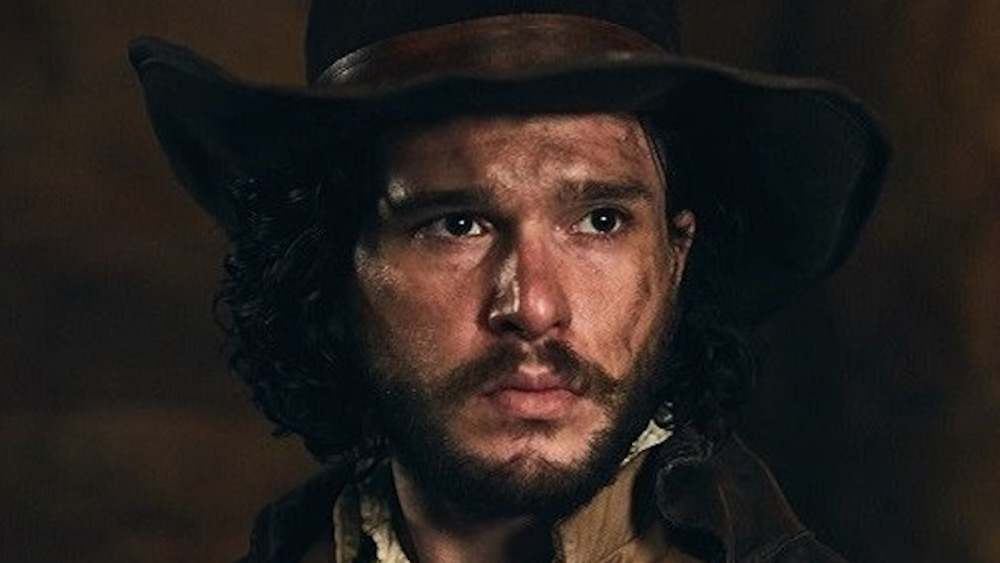 HBO
If you click a link and buy a product or service from a merchant, we may be paid an affiliate commission.
By the time Game of Thrones concluded its epic run in May of 2019, it had made huge international stars of many of its younger actors, most of whom were complete unknowns when the show began in 2011. Even during its run, several of those performers, including Emilia Clarke (who played the formidable dragon queen Daenerys Targaryen) and Kit Harington (who played the brooding alleged Stark bastard Jon Snow) sought out other projects, but thanks to the overwhelming Game of Thrones buzz, you may have missed some of them.
Luckily, one of Harington's mid-Thrones projects is available to stream right now. In case you missed Gunpowder, which premiered on HBO in 2017, the three-part drama, which was produced in conjunction with BBC One, tells a gripping historical story... and as an added benefit, Harington, who stars in the series, even has a family connection to the real-life tale. Here's the full story of the forgotten Kit Harington historical thriller that you can — and should — stream on HBO Max now.
Gunpowder is a thrilling story rooted in real history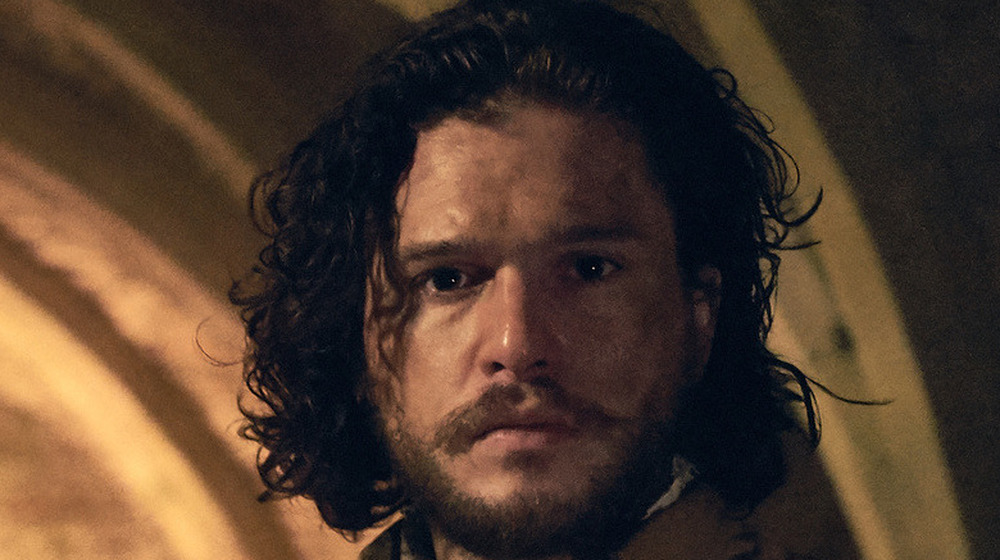 HBO
Developed by screenwriter Ronan Bennett alongside Harington himself and Daniel West, Gunpowder tells the real story of Britain's Gunpowder Plot, which took place in 1605. During the rule of King James I, whose religious choices awakened unrest amongst English Catholics. Led by Robert Catesby and Guy Fawkes, among others, a group of Catholics plotted to blow up the House of Lords... until they were discovered hoarding massive amounts of gunpowder. The series stars Harington as Catesby, alongside actors like Mark Gatiss (who also appeared on Game of Thrones as well as Sherlock) as Sir Robert Cecil, Peter Mullan (Westworld) as Henry Garnet, and Liv Tyler as Anne Vaux.
As it happens, Harington has a personal connection to this tale; he's actually a descendant of Robert Catesby himself, and can trace his lineage back through the British government to this devout Catholic. Harington's connection to Catesby ultimately means that his performance is an ode to his own family, adding a layer of depth to the portrayal.
So what's next for this talented actor? With much of the movie industry currently on hiatus due to the COVID-19 crisis, Harington's projects have been delayed, but his next big step as a performer will be as a part of the Marvel Cinematic Universe's Eternals film. Off screen, Harington is also enjoying a new role as a father; he and wife Rose Leslie, who appeared as his love interest on Thrones, recently welcomed a baby girl.
All three parts of Gunpowder are available to stream on HBO Max now.