Why The Actor Who Played Jon Snow Hasn't Been Seen Since GoT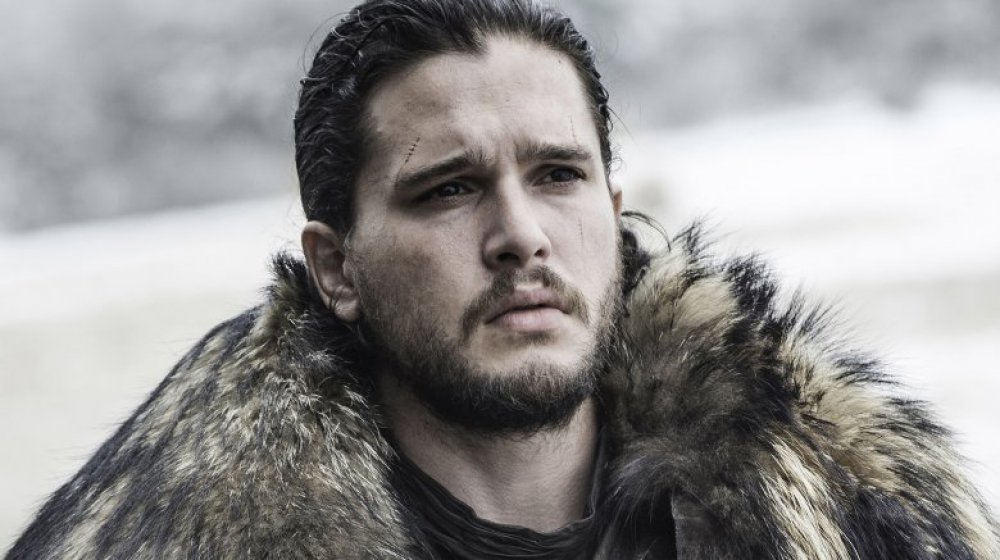 HBO
When Game of Thrones began in 2011 with a cast of relatively unknown young actors, the fresh-faced performers likely knew they would gain some notoriety from their roles, but they probably had no idea how quickly they would skyrocket to fame. From Emilia Clarke to Maisie Williams to Sophie Turner, the series proved to be an amazing proving ground for new talent and made superstars out of these young actors.
One of those young actors, Kit Harington, earned overwhelming fame and acclaim as Jon Snow, the assumed bastard of the highborn Stark family who rule over the Northern region of Westeros. As the show begins, Jon joins the Night's Watch, home to unwanted men, to protect the realm and the Seven Kingdoms from the ancient, undead dangers of the far North. Over the course of the series, Jon establishes himself as a hero.
When Game of Thrones came to an end in 2019 after eight seasons and nearly a decade on the air, its stars scattered, finding new opportunities and projects. Harington, though, apparently needed a bit of a breather before he continued his career. Here's why Kit Harington has laid low since Game of Thrones ended. 
Spoilers for the final season of Game of Thrones to follow.
Playing Jon Snow wasn't always an easy job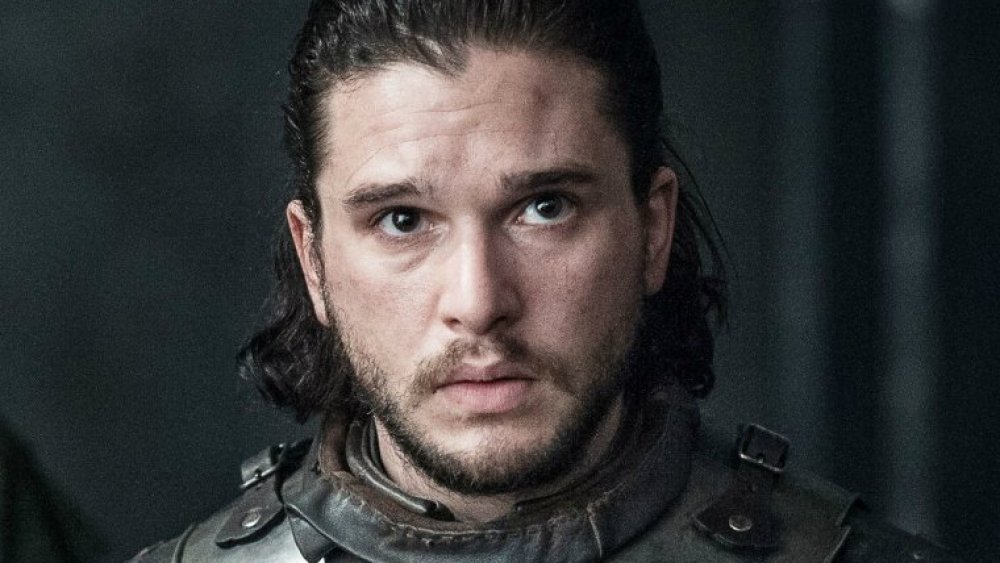 HBO
For such a young actor, the opportunity to play a huge character like Jon Snow must have been an incredible opportunity, but at the same time, there's no doubt in any viewers' mind that the role wasn't exactly an easy task to take on. As the show begins, Jon is presented as the odd man out in the House of Stark, believed to be Ned Stark's (Sean Bean) bastard son and the result of the nobleman's affair with a tavern wench.
Ultimately, Jon's journey is rife with struggles, from his time in the Night's Watch to his mission to unite the wildlings beyond the wall with his brothers in black — a mission that ends in his own death at the hands of his men in the fifth season. (Thanks to some dark magic, he returns at the beginning of season 6.) Things only get more complicated when it's revealed that not only is Jon not a bastard at all, but he has the best claim to the Iron Throne out of anybody.
As it turns out, Ned was simply protecting his nephew, who is the product of a legitimate, secret marriage between Ned's sister Lyanna Stark and Prince Rhaegar Targaryen, Daenerys' brother. As Jon grapples with the truth about his heritage, he must also decide what to do about Daenerys, whose quest for the Iron Throne becomes more violent and tragic than anybody could have imagined. When push comes to shove, he kills Daenerys for the good of the realm, leaving him exiled but content with the fact that he did the right thing.
Kit Harington had a rough time in the aftermath of Game of Thrones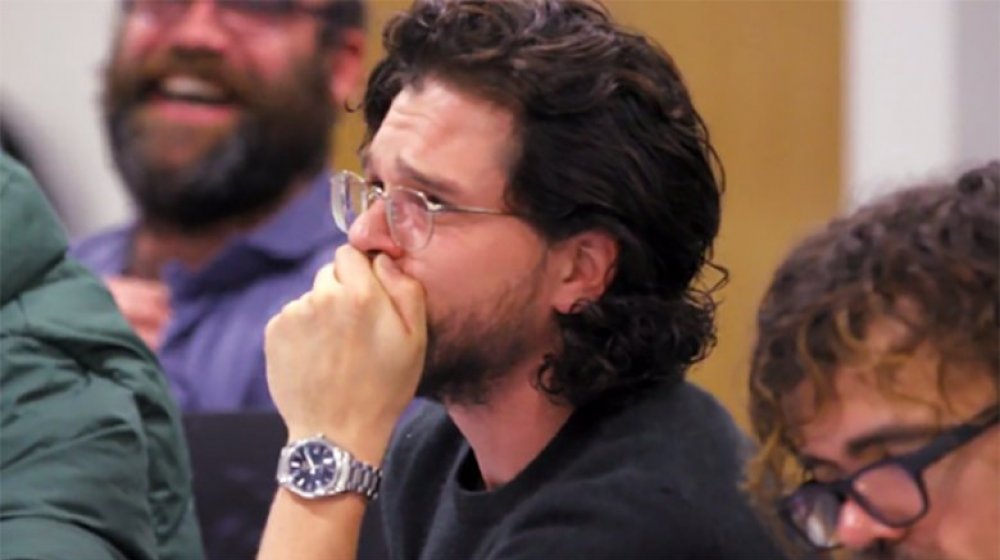 HBO
As Game of Thrones drew to a close, it became relatively apparent that Harington, who began his time as Jon Snow at the age of 25 and ended his watch at 35, was having a difficult time grappling with the end of an experience that had defined such a large period of his life. In an interview with GQ Australia leading up to the eighth season, Harington admitted that the production's home stretch had been grueling, leaving him with conflicting feelings of both sadness and relief. "The last season of Thrones seemed to be designed to break us," he said, "Everyone was broken at the end. I don't know if we were crying because we were sad it was ending, or if we were crying because it was so f*****g tiring."
Viewers also noticed Harington's strong reactions to the end of the show during HBO's Game of Thrones documentary The Last Watch, which chronicled the behind-the-scenes process of the show's final season. Harington was visibly distressed during filming several times, crying during his last shot on the show, and his surprise at the final season's biggest twists — though Jon's sister Arya kills the seemingly unbeatable Night King, Jon is the one to take down Daenerys to prevent her inevitable descent into tyranny — is palpable on screen. Particularly when it comes to Daenerys' death at Jon's hands, it's clear that Harington had huge feelings about Game of Thrones coming to an end.
Harington needed some time off after Game of Thrones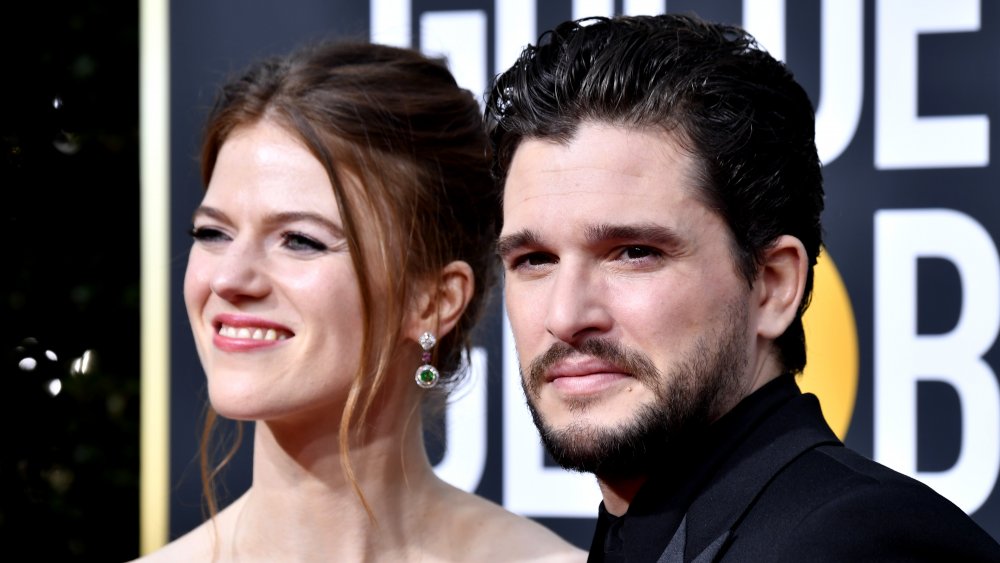 Frazer Harrison/Getty Images
After the finale aired, Harington stepped away from the show entirely, leading to a very surprising admission. According to Vulture, Harington didn't even bother watching the extraordinarily controversial final season. "I still haven't seen the show, so that's how I dealt with that controversy," he revealed. "I haven't seen the final season, but I know what it took to shoot it and it was hard and everyone put their love and effort into it."
On a personal level, Harington struggled a bit shortly after the Thrones finale aired. He eventually checked himself into a wellness retreat to help with exhaustion and other issues, though he has since completed treatment and has been seen out and about with his wife, Rose Leslie.
However, Harington's first big post-Game of Thrones project has some serious promise. Alongside his on-screen brother, Richard Madden — who played Robb Stark on Thrones for three seasons — Harington is set to join the Marvel Cinematic Universe in Eternals, playing the superhero Black Knight (otherwise known as Dane Whitman). Bumped out of its original November 2020 date by the recent reshuffling of Marvel's schedule, the film is now slated for release in February of 2021.
It'll be great to see Harington back at work, but it's understandable that he needed a bit of a breather after such a life-changing decade on television. If you want to relive Jon Snow's journey from zero to hero, the entirety of Game of Thrones is currently available to stream on HBO Go and HBO Max.