Why Jeannie From How To Lose A Guy In 10 Days Looks So Familiar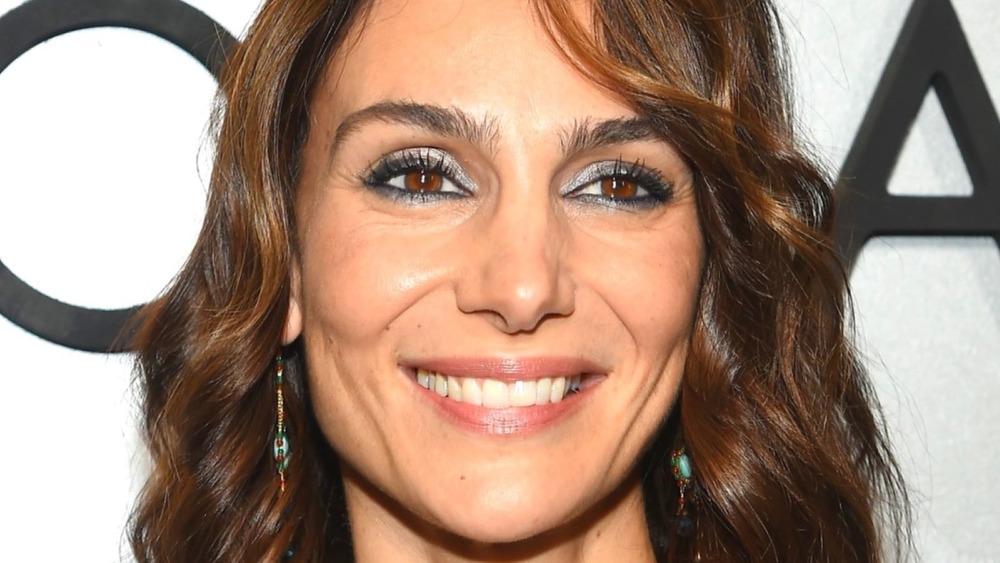 Ben Gabbe/Getty Images
Michele Alexander and Jeannie Long harkened back to their own dating experiences when co-authoring their book How to Lose a Guy in 10 Days: The Universal Don'ts of Dating. Little did they know their work would become popular enough to become a romantic comedy.
The film, which shares the book's title but chops off the subtitle, stars a young Kate Hudson as Andie Anderson, a women's magazine writer who wants to write beyond what she typically does. A breakup her friend experiences gives her just the article idea she needs (which you'll never guess): "How to Lose a Guy in 10 Days." In order to be as authentic as possible, Andie goes out and finds a guy to use as a guinea pig: Benjamin Barry (Matthew McConaughey), who coincidentally makes a bet around the same time that he could get any woman to fall for him.
Thus begins a slew of rom-com shenanigans that give way to what's actually an intriguing and heartfelt look at love and how it develops. No person falls in love without relating the experience to their friends, of course, and Andie is no exception. Her friend Jeannie Ashcroft is named for co-author Jeannie Long and is portrayed by Annie Parisse. If the actress seems familiar to you, here's where you may have seen her before.
Parisse was deep in love's throes in As the World Turns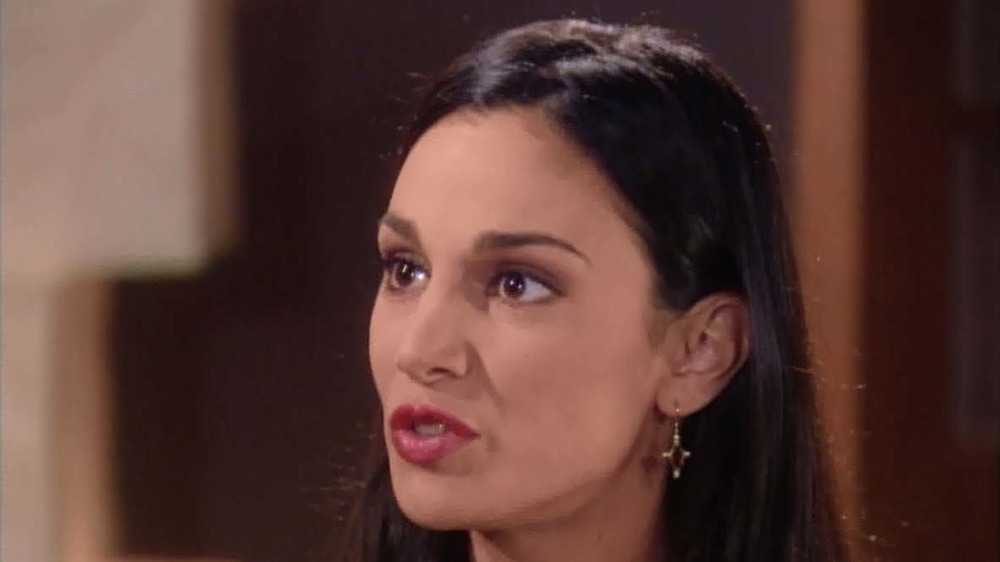 CBS
Soap operas are the kind of shows you either watch or you don't, but no one can deny how unique they are: melodramatic to a fault, extremely sentimental, and more long-form than almost any other form of media. Just take The Archers, a BBC Radio 4 soap opera that's been running since 1951 — that's 70 years. Not even COVID-19 has stopped it from broadcasting, since the actors can record from home (though the schedule's been cut down a bit).
As the World Turns began not a few years later in 1956, and its final episode aired in 2010. An impressive run indeed, of which Parisse can call herself a part. She portrayed Julia Lindsay, part of a sensationally impactful love triangle with Jack Snyder (Michael Park) and Carly Tenney (Maura West). Internet message boards in the late 1990s and early 2000s flared with debate over the three characters, but there was no debate about the strength of Parisse's performance, which earned her a nomination for Daytime Emmy Award for Outstanding Younger Actress in a Drama Series.
Parisse had two roles on Law & Order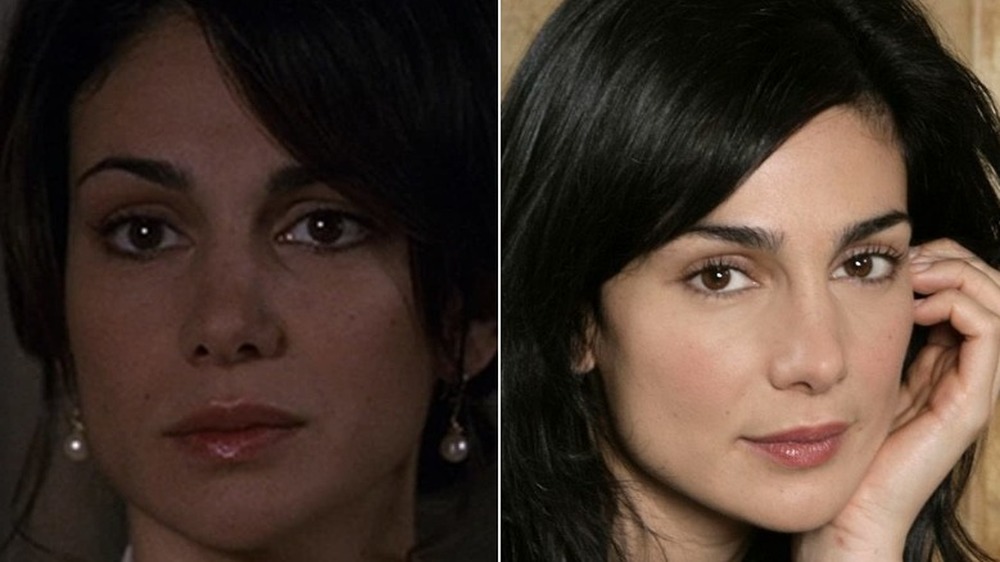 NBCUniversal
As a show that ran close to 20 years, it's hardly surprising that Law & Order's lineup changed from time to time. Parisse has the rare honor of being part of that rotating cast twice. Her first time is a guest role as prostitute and stripper Jasmine Blake, who only appears in "Attorney Client" (season 12, episode 22). Her second and much longer lasting part is that of Assistant District Attorney Alexandra Borgia, who's ironically the shortest-serving ADA in Law & Order history, there for a grand total of 33 episodes.
Of course, the talented Parisse makes the most of her relatively short time. Professional yet compassionate, conservative yet impulsive, respectful yet committed to her job, she leaves quite an impact before she's replaced by Alana de la Garza's Connie Rubirosa. And lucky for Parisse, she wasn't kicked off the show: as she stated in an interview with Newsday, "I'd asked to leave the show. [...] I became an actor because I wanted to join the circus... basically. I like the adventure of going from job to job to job. Not knowing what's next." And so she got her wish.
Parisse played hard to get in The Pacific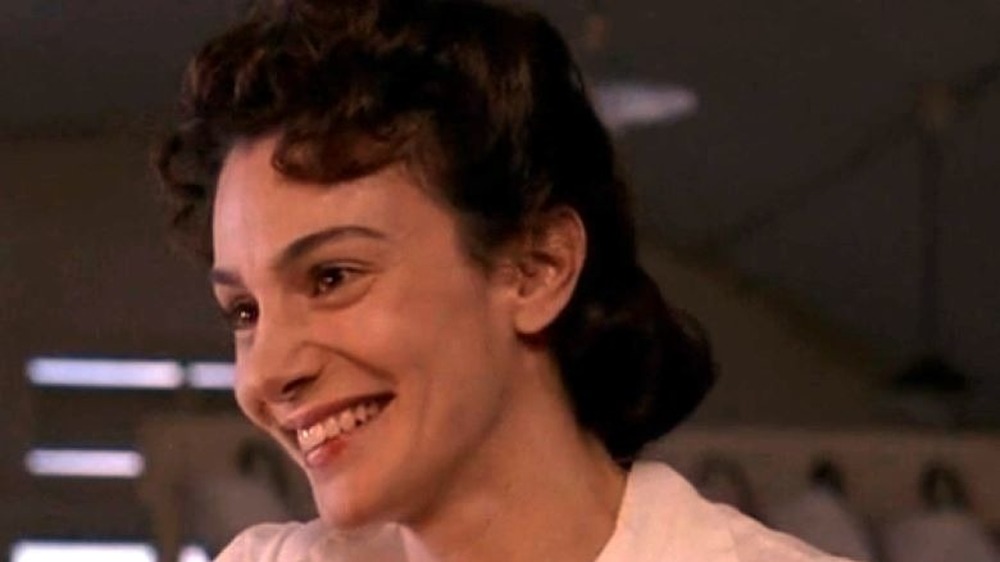 HBO
Band of Brothers is often regarded as one of the most achingly intimate portrayals of World War II out there. The Pacific serves as a spiritual successor of sorts, because although it's also set during the war, it tells a different kind of story entirely, focused on different characters and different struggles. Sgt. Lena Mae Riggi (Parisse) is one of those characters, a woman who defies her parents' wishes and joins the U.S. Marine Corps.
Like all women at the time, Lena isn't allowed to participate in combat of any kind, but she doesn't let that stop her from achieving greatness in her own right — or color her perception of a war hero like John Basilone (Jon Seda). Indeed, to say he has a rough time winning her heart is an understatement's understatement; she's not swayed by anything he throws at her, things that would make other women swoon. Parisse believably channels her own willpower into Riggi, making her a memorable character despite not being a part of the main action of the show.
Parisse was former CIA on Person of Interest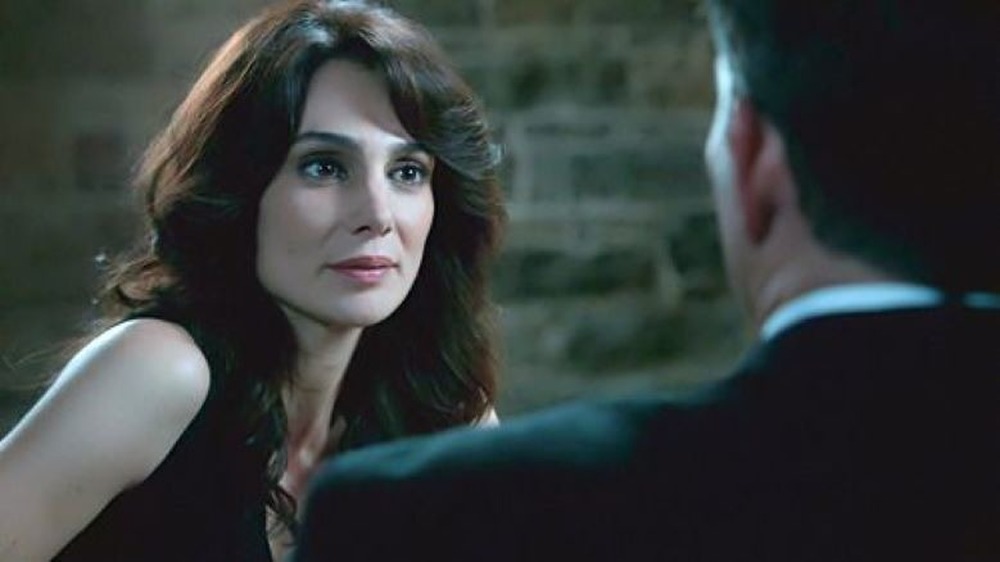 Warner Bros.
Person of Interest stands as one of the most unique crime dramas on television, as, over the course of its five seasons, the focus on fighting crime morphs into a sci-fi exploration of the ethics of superintelligence. It all begins when Harold Finch (Michael Emerson) builds a machine capable of detecting criminals of every kind — "persons of interest," if you will — including ones the government is willing to ignore. Finch hires former CIA operative John Reese (Jim Caviezel) to enact justice on his behalf, sanctioned by the law or otherwise.
Parisse plays Kara Stanton, Reese's former partner when they both worked for the CIA. She features in multiple flashbacks and is shown to have a profound impact on Reese's perception of the job for reasons we won't spoil here. Let's just say she's the kind of operative who prefers to face forward no matter what and leave it at that. Eventually, Stanton appears in more than just flashbacks, a ghost from Reese's past come to haunt him. It's one of Parisse's most chilling roles to date, and one of her best.
Parisse had a traumatic upbringing in The Following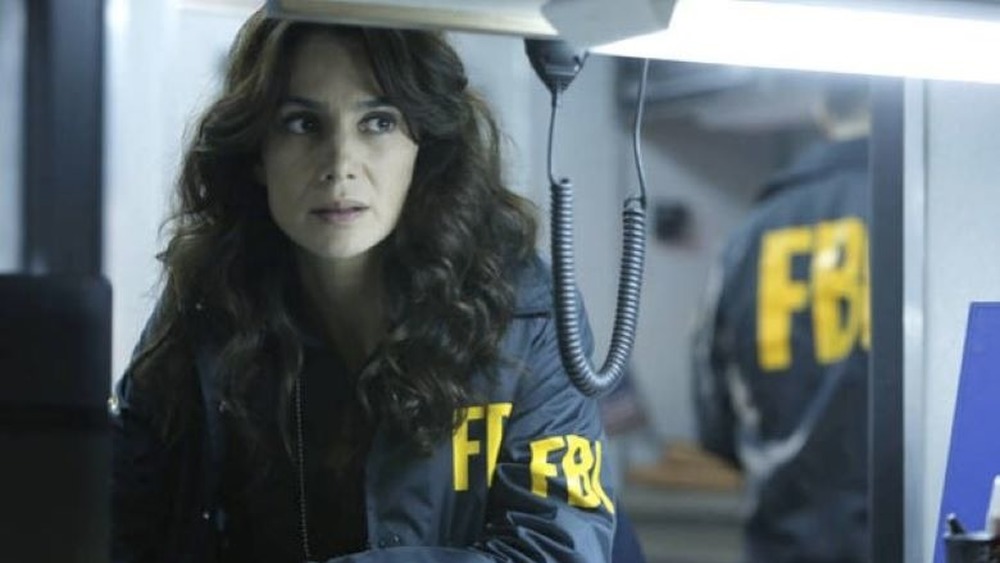 Warner Bros.
The FBI is fortunate to have Debra Parker (Parisse) around when serial killer Joe Carroll (James Purefoy) escapes prison and forms a cult on The Following, as she's an expert on cult behavior. Unfortunately, much of her knowledge on the subject comes from her traumatic childhood. Parker was born into and raised by a cult, treated abysmally by its members, and sexually abused by its leader. Her escape at age 14 leads her to eventually join the FBI to help ensure no one else would suffer as she did. A powerful woman indeed, one FBI agent Ryan Hardy (Kevin Bacon) is lucky to have by his side in the search for Carroll. She only appears in the first of the show's three seasons, but as always, Parisse's magnetic performance is a highlight.
Parisse is set to star in the upcoming Giving Birth to a Butterfly, a film about stolen identities and unlikely bonds. Once COVID-19's out of the picture and Hollywood's back on track, we're sure to see much more of Parisse.