Finn Wolfhard Just Dropped An Intriguing Tease About Stranger Things Season 4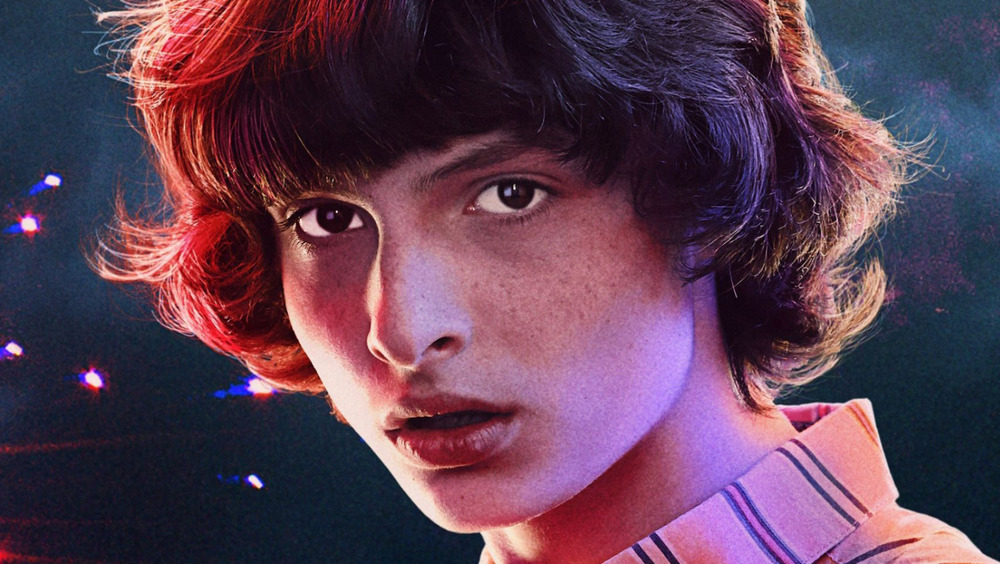 Netflix
The town of Hawkins, Indiana is going to get a lot darker when Stranger Things season 4 hits Netflix. 
The supernatural series has been pretty grim in the three chapters so far. Remember when the Mind Flayer liquified some of the townspeople so it could build a monstrous fleshy body in Stranger Things season 3? It seems hard to top that, but according to Mike Wheeler himself, actor Finn Wolfhard, things are about to get worse for the Hawkins A.V. Club in season 4.
The fourth season started production back in February 2020, as Netflix revealed the fate of "the American" — believed to be the presumed-dead Chief Jim Hopper (David Harbour) — with a brief clip set in Kamchatka, Russia. Unsurprisingly, work was halted due to the ongoing pandemic, but filming finally resumed in September 2020 (via Newsweek). Speaking on the CBC's q with Tom Power show, Wolfhard first noted that season 3 was incredibly sinister, calling back to those infamously gross exploding rats, then revealed that the next season of Stranger Things dials everything up a notch.
"Every season it gets darker. I will say, [with] season 3 I was [saying], 'This is the darkest season that there'll ever be' — exploding rats and everything. But really, season 4 so far... it's the darkest season that's ever been [made]," said Wolfhard. "Every year, it gets amped-up; every year, it gets funnier, darker, and sadder, and everything. So I'm really excited for people to see it." 
Darker than liquified people, a daughter brutally murdering her parents, and the exquisite bit of body horror involving Eleven's leg? We can't wait.
Is Robert Englund the show's new villain?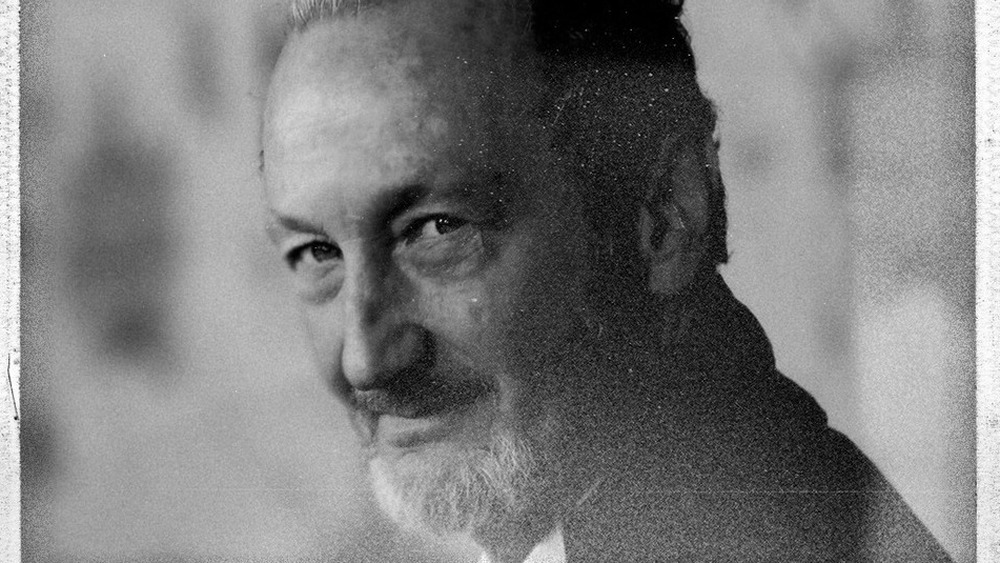 Netflix
It's not exactly clear where Stranger Things season 4 is heading, but the series' co-creators Matt and Ross Duffer previously revealed in a statement that "a new horror is beginning to surface, something long buried, something that connects everything" (via Entertainment Weekly). So it seems as if Stranger Things season 4 will investigate the history of the Upside Down and presumably introduce a new monster to plague the kids. 
However, we already know that a classic horror icon has joined the cast for the next season in an intriguing role. All signs point to him being the villain of the new season.  Robert Englund is coming to Hawkins in season 4 as Victor Creel, a disturbed patient at the Pennhurst Mental Hospital. That's right, Eleven (Millie Bobby Brown) might go head-to-head with the guy who played Freddy Krueger. (Upside Down Warriors, anyone?) The Stranger Things' social media accounts have revealed that Englund's Victor Creel was locked away in the hospital for a gruesome murder years before the events of the series. If the show is tying back to something "long buried," as the Duffer Brothers put it, perhaps the murder is the catalyst for all the events of the series so far.
Either way, it seems a good idea to expect plenty of horror references to A Nightmare on Elm Street and other classic slasher films with Englund's arrival. But we've got one important question: Since the show heavily leans on '80s pop culture, does that mean there's a younger version of Robert Englund the actor wandering around at that time? Have the kids seen A Nightmare on Elm Street? We need answers.