Here's What Young Alan From Jumanji Looks Like Today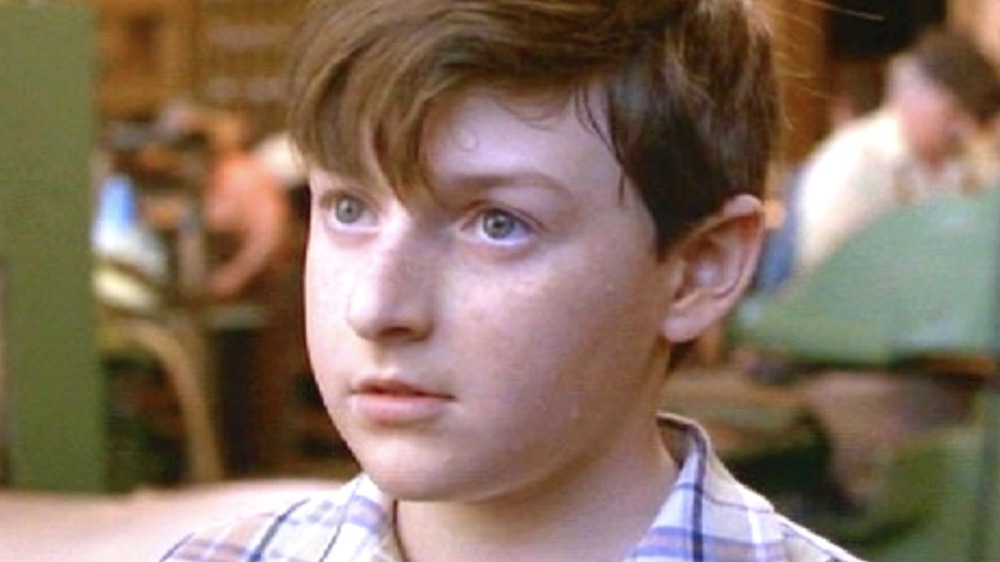 In 1995's Jumanji, young Alan Parrish gets transported into the board game's inner world circa 1969, where he remains stuck until Judy and Peter Shepherd (played by Kirsten Dunst and Bradley Pierce) start playing it in the present day. Once he's rescued, he and the Shepherds try to undo all the damage the game has wreaked upon their home and town. The adult version of Parrish is played iconically by Robin WIlliams, the legendary, late stand-up comic and actor. In Jumanji, Alan's return has him looking disheveled and somewhat wild, as he just spent the last 26 years away from his regular, suburban life. 
But, you'll recall, another version of the character appears in the movie at about age 13. Young Alan, who was the first to find Jumanji at a construction site and then disappeared while playing with his friend Sarah (Laura Bell Bundy and Bonnie Hunt as an adult), was portrayed by Adam Hann-Byrd. You may also recognize Hann-Byrd from his first film, Jodie Foster's directorial debut, Little Man Tate. The young actor also had roles in movies such as The Ice Storm and Halloween H20 and TV shows like NYPD Blue and The Outer Limits revival from the late 1990s. However, his acting credits began to wane around 1999 for an entire decade and ended almost completely around 2016. But what does he look like today, and what's he doing? Is Hann-Byrd still making movies?
Adam Hann-Byrd decided to go behind the scenes as a writer
Today, Adam Hann-Byrd doesn't look much like Robin Williams, but he's still in show business. However, his high-profile introduction to the Hollywood life as a young actor soon morphed into a more behind-the-scenes role. According to a bio on his personal website, he discovered he had a passion for writing while studying film and psychology at Wesleyan College. After graduating in 2004, he worked as a writer's assistant on shows like Fringe and The Librarians, and his work has also encompassed Hulu's The Morning After and a stint at J.J. Abrams' Bad Robot Productions. In 2011, he had a fellowship with Warner Bros. TV Writers Workshop as well.
"When you're acting, you're basically helping someone fulfill their vision," he told Halloween Daily News in 2014. "You've got your one little piece of the puzzle and you figure a way to kind of heighten that piece. You're going to throw yourself into it a hundred percent and bring something interesting to it, but at the end of the day you're coming at it from one angle, whereas I think when you do writing, you're thinking about how to fit that whole puzzle together."
Hann-Byrd has dabbled in other projects as both writer and actor, including appearing in a not-for-profit web series called Batgirl: Spoiled and providing the voice for the short-lived Pivot cable television network, which ran from 2013-2016. He released a children's book in 2016, called Clean Jimmy Sheen. Hello Giggles reports it has some Jumanji Easter eggs in it.
These days, he's writing about video games and immersing himself in the world of Harry Potter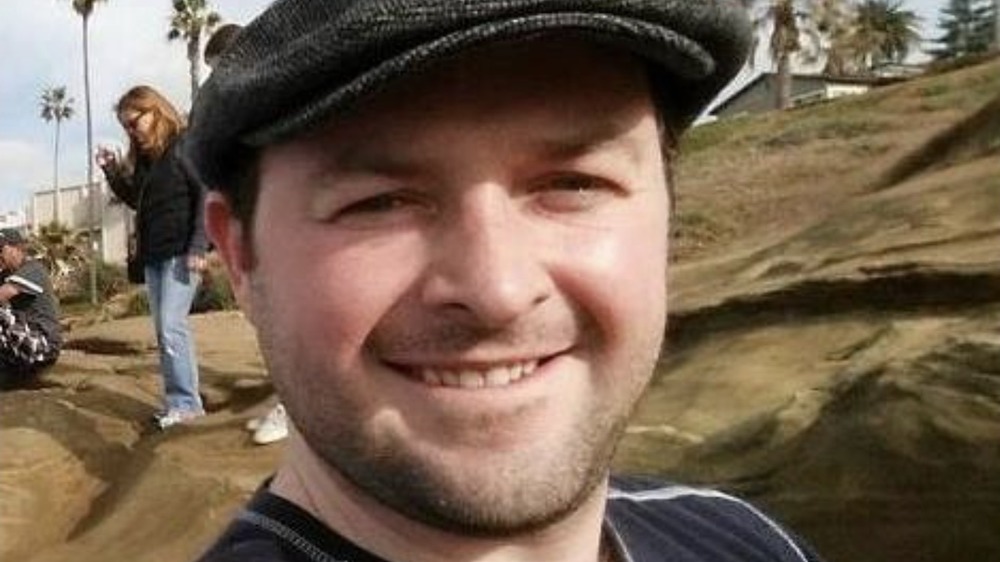 Hann-Byrd's most recent projects have been video games, and it looks like that's the way his career is going. From 2016-2020, he was a game designer and writer on Sirvo Studios' Guildlings, an Apple Arcade game with RPG, puzzle, and fantasy elements. In 2020, he worked as a writer on Echodog's Signs of the Sojourner, a narrative card game that's currently available on Steam. He wrote for the interactive iOS app FableLabs' Tales: The Shadows of Glastonbury Manor, and he's currently a narrative writer for Jam City's mobile game, Harry Potter: Hogwarts Mystery. 
So, he's not strictly big-time when it comes to the video game properties he's working on, but he seems pretty proud of his accomplishments and, according to his Twitter account — with the clever handle @BigManTate — he's working on IPs he loves. In addition to writing, Hann-Byrd loves "ukeleles and bacon," according to his Twitter bio. Hann-Byrd's social media posts often mix his past and present work with politics. He even posted about Jumanji when 2020 ended, complete with a gif of Williams saying the word.