Here's What Young Sarah From Jumanji Is Doing Now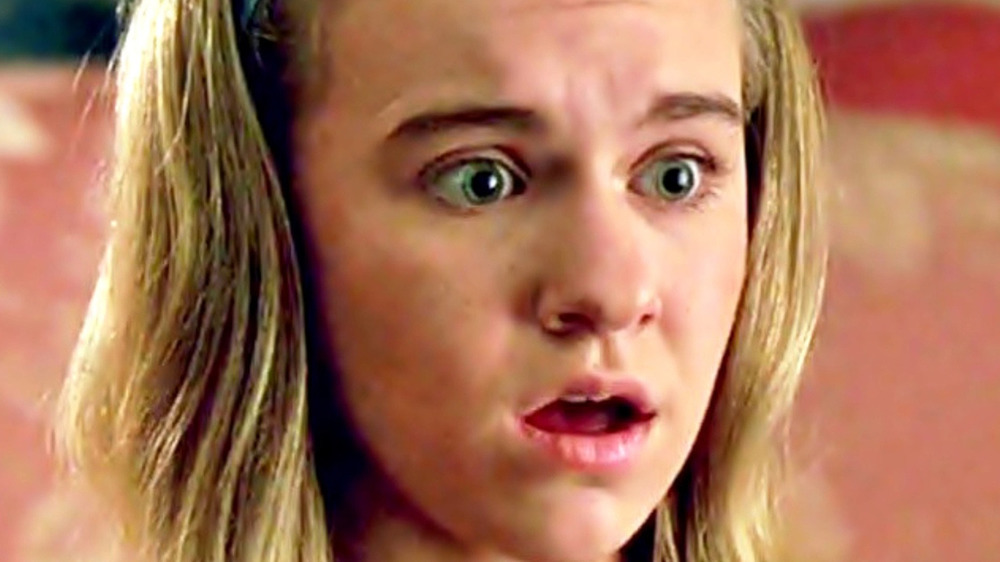 Sony Pictures
The original 1995 film adaptation of Chris Van Allsburg's story Jumanji is an iconic movie at this point. In addition to the story of the all-powerful board game which brings all types of dangers to Judy (Kirsten Dunst) and Peter Shepherd (Bradley Pierce), there is the absolute knock-out performance from Robin Williams. Williams plays Alan Parrish, a young boy who finds Jumanji in 1969, and plays it along with his friend Sarah Whittle (Laura Bell Bundy). The game goes sideways and Sarah runs off after Alan finds himself trapped in the jungles of Jumanji with no means of escape — until the Shepherd kids turn up decades later.
The late, great Robin Williams is, of course, a legendary stand-up comic who went on to spend decades performing as a dramatic actor in movies like Awakenings, Dead Poets Society, Good Will Hunting, and many others. Similarly, the film stars many other famous faces like Kirsten Dunst (Spider-Man, Interview with a Vampire) and David Alan Grier (In Living Color, The Carmichael Show). In the movie, young Sarah Whittle resurfaces as a traumatized adult in the form of another famous face: Bonnie Hunt (Rain Man, Jerry Maguire), but it's Laura Bell Bundy who plays young Sarah at the start of the film. Perhaps you've heard of her.
Even if you have, something you might be surprised to learn is that Laura Bell Bundy has since made a name for herself as a musical performer.
From Hairspray to Legally Blonde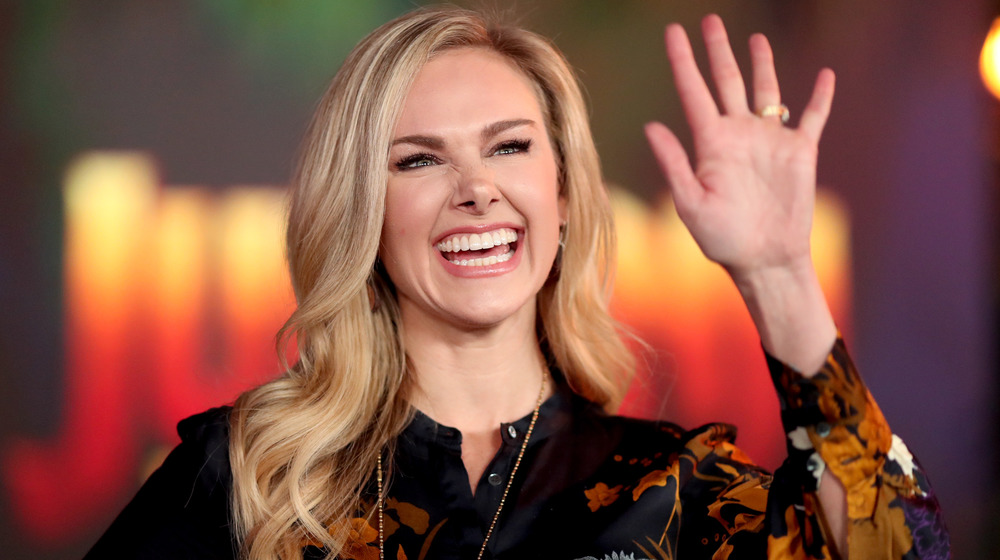 Christopher Polk/Getty Images
When Jumanji first came out in 1995, it already featured one of Broadway's most beloved actresses playing the role of the Shepherd matriarch Norah — Bebe Neuwirth. Neuwirth, who is perhaps best known on television as Cheers and Frasier straight woman Dr. Lilith Sternin, is also known even more widely for her stunning turn as Velma Kelly in the 1996 revival of Chicago, which launched immediately following the release of Jumanji.
Now, a quarter-century later, we can see that Neuwirth has been joined in the singing and dancing ranks by Laura Bell Bundy. Bundy spent the first few years after Jumanji hopping around television, appearing on shows like Home Improvement, Strangers with Candy, and in the ongoing role of Marah Shayne Lewis on daytime soap Guiding Light. However, Bell Bundy made the leap from a sound stage to the Neil Simon Theatre on Broadway in the 2002 musical adaptation of Hairspray.
Most of us remember the 1988 version of Hairspray starring integration advocate and highly original dancer Tracy Turnblad (Ricki Lake). The John Waters-directed film is a cult classic and so, unsurprisingly, it found success with a Broadway version in 2002 famously starring Harvey Fierstein as Edna Turnblad (the role originally created by the legendary Divine). Among the antagonists of the musical is Amber Von Tussle portrayed by none other than Laura Bell Bundy — a role she held through July 2003.
Hairspray was a starting place for Bell Bundy, who has been a standby for the role of Glinda over the years in Wicked, but is probably best known for her lead performance in another famous film-to-Broadway adaptation — Legally Blonde. Bundy originated the Broadway version of the bubbly, pink-loving legal genius Elle Woods on April 3, 2007 and remained in the part until July 20, 2008.
From Elle Woods to How I Met your Mother and beyond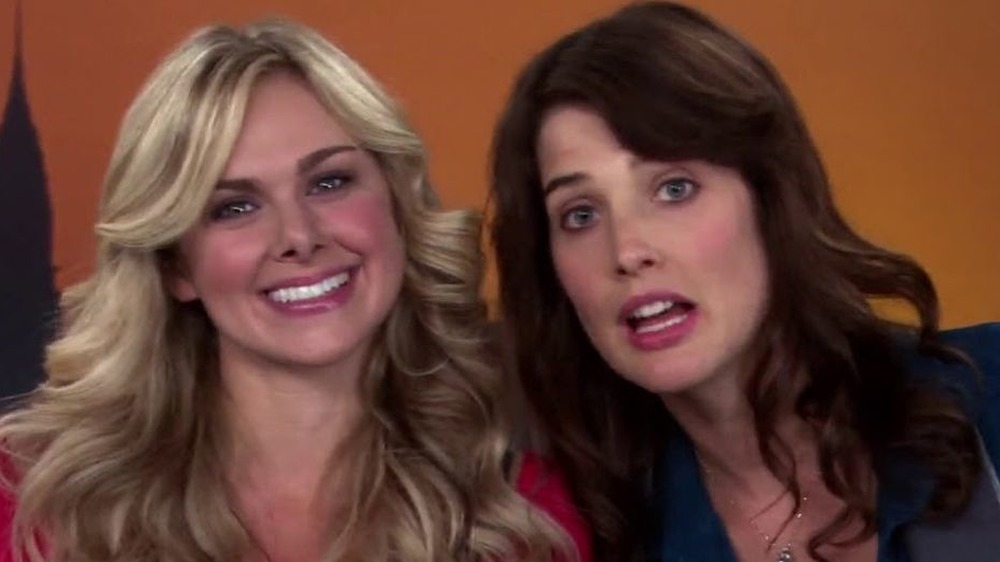 CBS
"I've had some parts where I've played decent people, but most of the time in theatre I'm playing someone not so decent," Bundy explained to Playbill in an interview discussing her role in Legally Blonde. "So playing Elle is a refreshing change."
Bundy enjoyed playing Woods, but said she and her character are pretty different. "I'm more dry and sarcastic—and a little more jaded," said Bundy. "And though I like being up on fashion, I don't really read Vogue or follow it as much as Elle. I actually spend way more time shopping in Whole Foods than I do at Bergdorf Goodman!"
Since her near-year-and-a-half with Legally Blonde, Bundy has spent no shortage of time on the small screen. Bundy was a repeat guest star on the popular sitcom How I Met Your Mother as Becky, Robin Scherbatsky's (Cobie Smulders) co-anchor on Come on, Get Up New York! Becky, like Elle Woods, has a youthful exuberance and isn't afraid of wearing pink and being cute. Her most famous moment in the series is when she appears in a commercial chanting the word "boats" over and over again.
How I Met Your Mother was just the beginning, though, with Bundy then finding a leading role as psychologist Dr. Jordan Denby on Anger Management where she played opposite Charlie Sheen's character Charlie Goodson. Since then, Bundy has appeared everywhere from Scream Queens to the Rupaul Netflix series AJ and the Queen. Unsurprisingly, with her Broadway background, Bundy also has multiple albums available with her latest song, "American Girl," fresh on Spotify as of February 2021.