The Harrison Ford Crime Hidden Gem You Can Stream On Hulu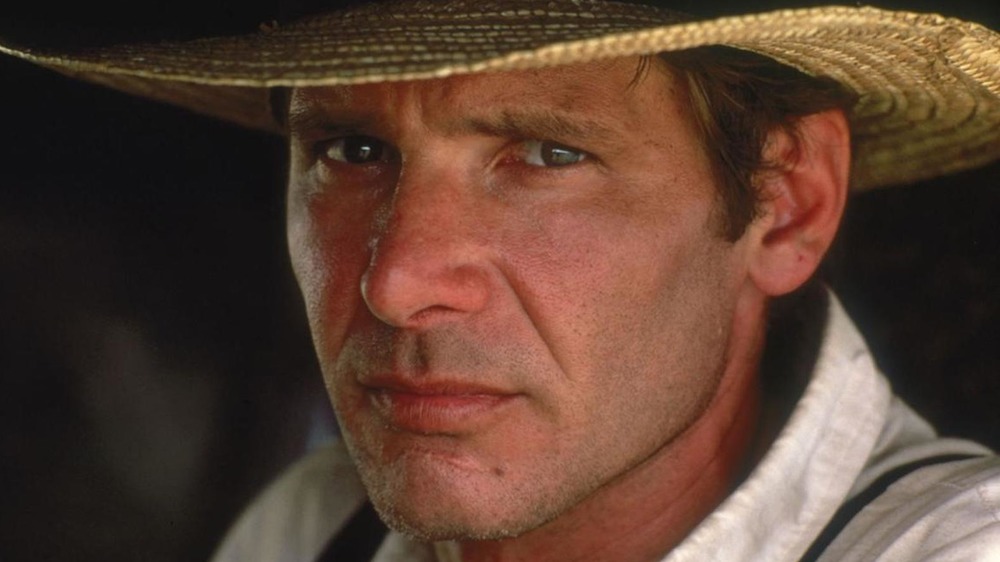 Paramount Pictures
In the annals of Hollywood history, not many names are quite as well known, or universally revered, as that of Harrison Ford. That's largely due to the actor's involvement in not one, but two of the biggest franchise in the history of cinema, portraying fan favorite Han Solo in the Star Wars saga and the titular archeologist-slash-adventurer in the Indiana Jones movies — both of which Ford has re-visited, or is set to revisit in recent and upcoming films. And it's safe to assume Ford's star status was only bolstered by his appearances as Jack Ryan in 1992's Patriot Games and 1994's Clear and Present Danger, and his iconic turns in Blade Runner, and Blade Runner 2049.
Outside of those famed blockbuster projects, Ford has just as often delivered the dramatic goods in dozens of other, smaller-scale productions, some of which now feel like true hidden gems in his oeuvre even in spite of the fact that they were all fairly well-received when they were released. Those titles include the likes of The Mosquito Coast, Frantic, and Working Girl, all of which are well worth hunting down. Ditto for the 1985 crime-thriller that first paired Ford with Mosquito Coast director Peter Weir: Witness. And if you want to see Ford at his absolute best, it's the film to see and Ford fans can now stream this hidden gem to their heart's content on Hulu. 
Witness is a moody marvel of a thriller that features one of Ford's best performances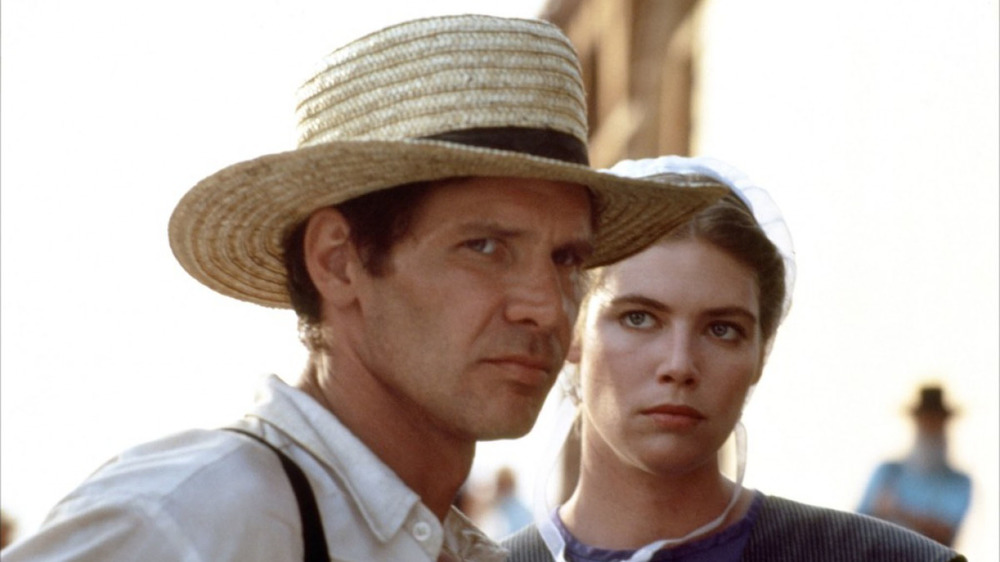 Paramount Pictures
For the record, while Witness is arguably the best film Harrison Ford has ever starred in, the truth is Ford doesn't do much talking. Rather, the actor delivers one of his most fiercely internalized performances in the film as John Book, earning his lone Best Actor nomination as a tough Philadelphia detective desperate to protect the lone witness to a murder after it becomes clear the deceased was killed by dirty cops. The twist is that witness is a young Amish boy named Samuel (Lukas Haas), who's visiting the city with his mother Rachel (Kelly McGillis). As they're unfamiliar with the ways of modern society, Book takes the pair under his wing until it becomes clear the boy is being targeted by the very cops who committed the crime he witnessed. Fearing for their safety, Book and company retreat to Amish country, where his witness can more easily be sheltered until the coast is clear. What follows is an insightful, culture-clashing thriller full of low-key action, pulse-pounding intrigue, and a smoldering-yet-muted romance that'll leave many a brow moist.
Witness is also as slow-burning an affair as any film in Peter Weir's vaunted canon, which is why it may turn off those in the Star Wars and Indiana Jones fandoms. But if you give it a chance, you'll no doubt find Witness a moody marvel of a film featuring show-stopping work from Ford — not to mention the big screen debut of Lord of the Rings star Viggo Mortensen.