What Blew Molly Hagan's Mind When Prepping For The CW's Walker - Exclusive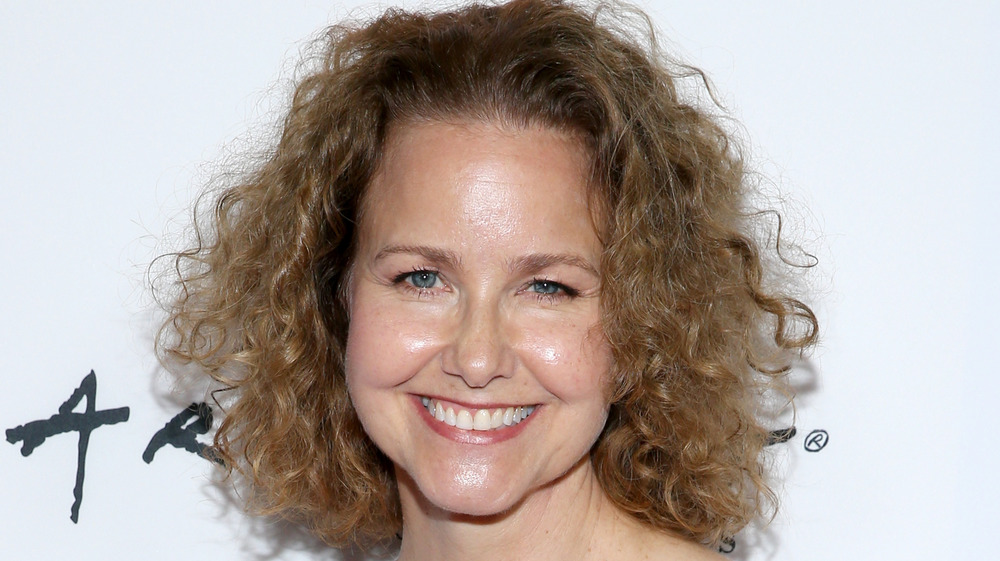 Phillip Faraone/Getty Images
The CW's Walker is a Texas Ranger series for the modern age. Compared to the Chuck Norris-starring Walker, Texas Ranger of the '90s, the reimagining takes a more nuanced look at humanity when it comes to hot button topics like immigration. Featuring a more diverse cast that's reminiscent of what Texas actually looks like, viewers get a more authentic feel for the Lone Star State. Even in the first episode, Jared Padalecki's Cordell Walker is concerned to hear that the parents of his daughter Stella's best friend are facing possible deportation. Walker offers to see what he can do about it, and the interaction sets the tone for what we can expect from Padalecki's character in the coming season.
However, it isn't just Walker who tackles socially conscious themes in the show. Violet Brinson's Stella stands up for her best friend, Isabel "Bel" Muñoz (Gabriela Flores), when their soccer coach lets Stella's bad behavior slide but benches Bel from the game for the same "crime." Star player Stella goes so far as to sit the game out herself to make a statement that this kind of racist behavior won't fly — and shouldn't anymore. We can also expect some powerful plotlines from Walker's partner, Ranger Michelle "Micki" Ramirez (Lindsey Morgan), who got into the Ranger business to change the system from the inside. Ramirez has her sights set on fostering a better relationship between the Rangers and the Mexican Americans living in Texas.
Looper spoke to Molly Hagan, who plays Walker's mother Abeline, about what the series brings to the table regarding social issues. She also teased what it's been like working with (and hugging) Jared Padalecki during quarantine.
A Texas Ranger for the modern era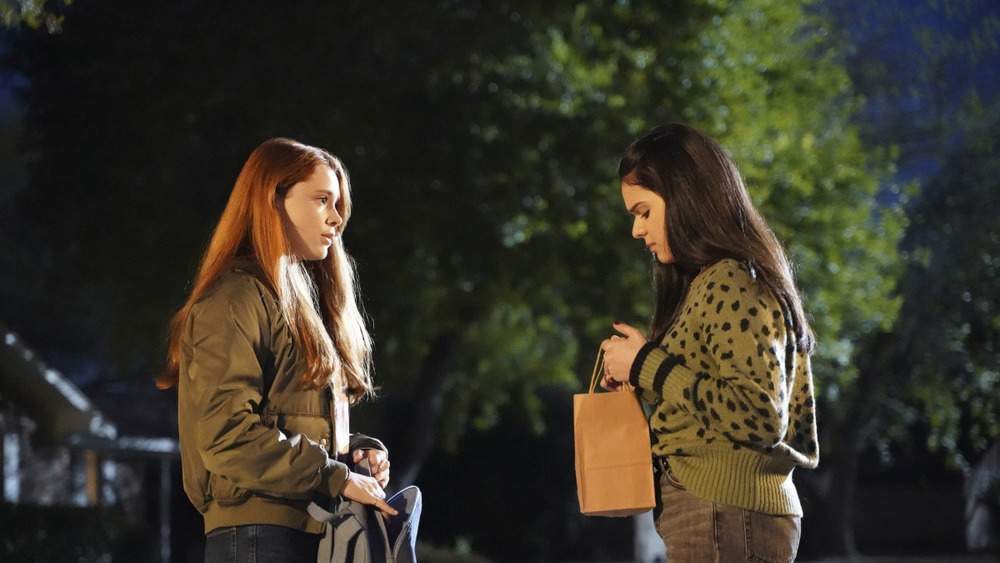 The CW
We asked Hagan if there was a social issue in the series that she was particularly proud of tackling, and she was chock-full of information about the research she did prior to filming. "I did some research on the Texas Rangers, and I did some research on Texas in general. And I was kind of blown away about the relationship between Texas and Mexico and the relationship with Mexican Americans," Hagan reveals. "And I would say that's really a deep thing that we scratched the surface of a little bit, and I think that's really important. I don't know. I'm proud of that, that they're beginning to talk about it. And Lindsey's so... I mean, I don't know. I think it's really important because you can't gloss over history."
Side-stepping history is a frequent issue with stories set against a backdrop that's been largely defined by social conflict. A part of tackling a location like the Texas-Mexico border is addressing the harsh realities faced by people living there, both in the past and the present. And it's great to see Walker doing the work even in the first few episodes of the series.
The art of hugging Jared Padalecki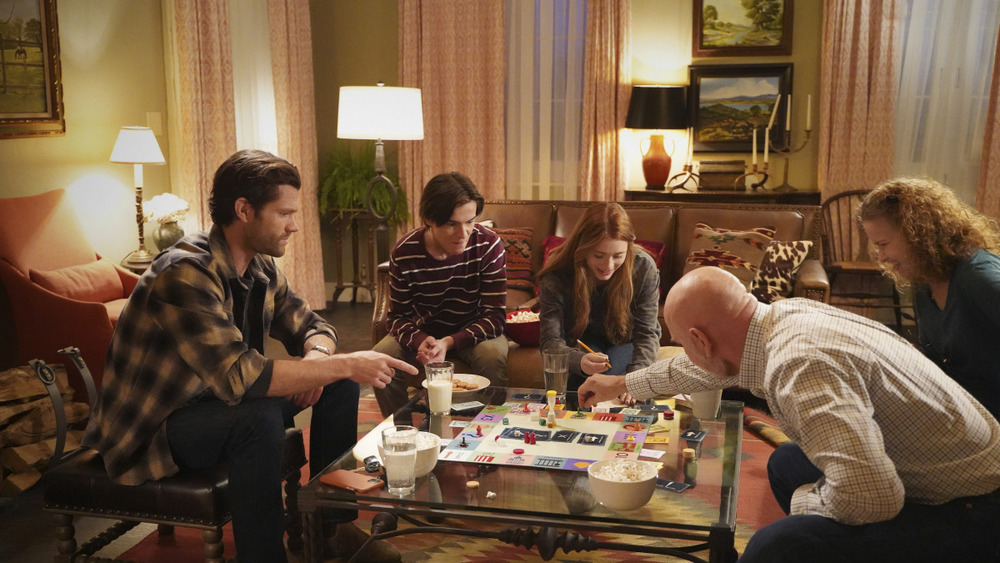 The CW
Hagan and the Walker cast have had a whole host of hurdles to tackle while filming during quarantine with on-set COVID safety protocols, and Hagan let us in on what a day of filming usually looks like. "Well, we do a lot of testing. Now we're testing every day," she notes. And while the pandemic is undoubtedly a physical obstacle, it's become a plot and writing obstacle as well. "They were writing out touching things, like touching people. And if you were going to touch someone, you had a discussion." 
"I remember, I hadn't really touched anyone but my husband in what? Ten months or whatever," Hagan recalls. "And the scene I have with Jared, the hug, at rehearsal, I was like, [jokingly], 'I'm infected. You're infected.' It was really weird." That's when she had a revelation: "'Oh my God. I haven't touched on another person other than my husband.'" She confesses that the rush of human contact drover her to put her on-screen son in a "death grip." Of course, it would take supernatural levels of force to damage Padalecki during a hug, but she made sure the actor was okay nevertheless. 
"I mean, I literally had to ask him, 'Are you okay? Because that was a little hard.' Because I was like, 'Agahggh! I got to touch somebody.' But I asked him because I mean, he's built, but he's thin. And I was like, 'Did I hurt you?' And he was like, 'No.'"
Fans can don their finest cowboy hats and spurs on Thursday nights when Walker airs on The CW.