Genevieve Padalecki's Surprising Reaction To Being Cast In The CW's Walker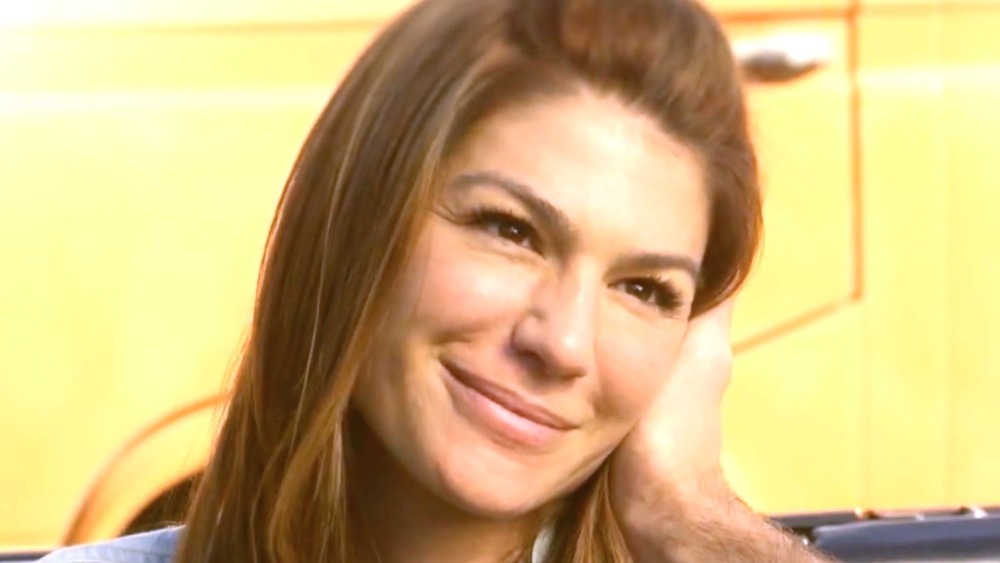 The CW
The CW's Walker is off to a great start: the series' first episode was the network's most-watched premiere in five years, Deadline reports. The show is a reboot of the classic series, Walker, Texas Ranger, and features former Supernatural star Jared Padalecki in the lead role of Cordell Walker, a man who's just returned home after years away. Walker must grapple with his wife's death and his responsibilities as a single father, while also fighting against crime as a Texas Ranger. Given the buzz around the series, one would think that most actors would jump at the chance to be a part of it. However, that wasn't the case for all of the series' performers: actress Genevieve Padalecki — who has been married to the show's star for ten years — revealed in a recent interview that she was initially somewhat hesitant to join the cast, despite her general excitement for the project. 
Speaking to Us Weekly, she explained that she was worried that fans would think her getting the role was a result of nepotism, especially since she plays his Walker's late wife on the show. "I was concerned that people might actually think it was his idea or that they would have preconceived notions," she told the magazine. "The fact that we are husband and wife and playing husband and wife, I was really kind of just nervous that somehow people would read into it." Genevieve Padalecki also went on to describe what it's been like for her to work on the show.
The Walker role was an anniversary surprise for Genevieve Padalecki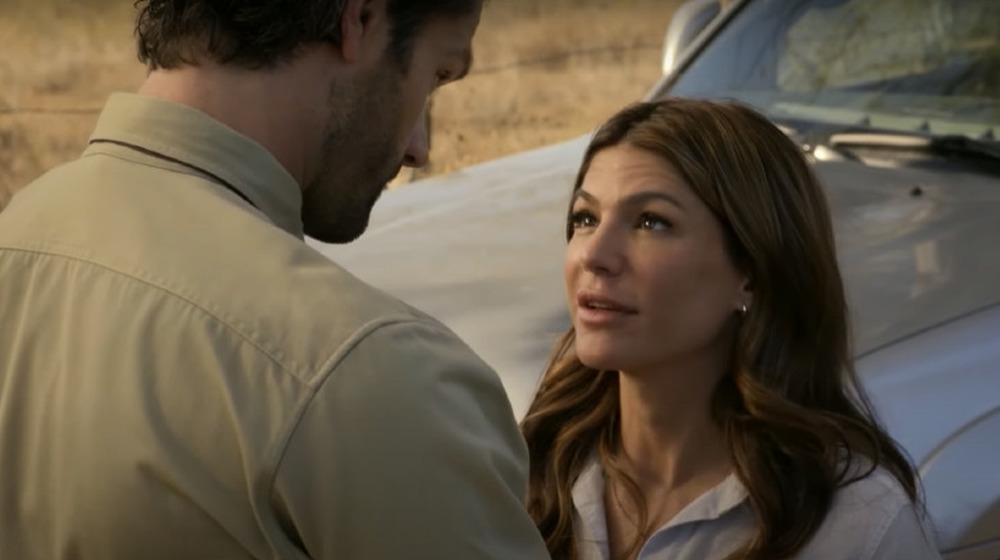 The CW
Fortunately, it's been a great experience for Geneviene Padalecki, who went on to say that she "really, really love[s] working with [her] husband," with whom she shares three children. "It's one of those weird things that, not only do we live together and parent together, but I always say my favorite relationship with him is working together. I really, really enjoy it," she continued.
Throughout her career, Genevieve Padalecki has appeared in numerous films and TV shows, including the 2005 series Wildfire and the long-running hit Supernatural, where she first met her future husband. During the interview with Us Weekly, Genevieve Padalecki explained that she and Jared were out for dinner celebrating their tenth wedding anniversary when they got the news. After he excused himself to take a call from Anna Fricke, the show's creator, Jared came back and told Genevieve that Anna wanted her for the part — if she was interested.
"He was so enthusiastic about it and onboard and then proposed the question to me, it felt like such a great anniversary present in a weird way," she said. Describing the "perfect way" in which everything came together, Genevieve Padalecki said the situation felt "like a glove."