Walker's Molly Hagan Dishes On What It's Like Working For The CW - Exclusive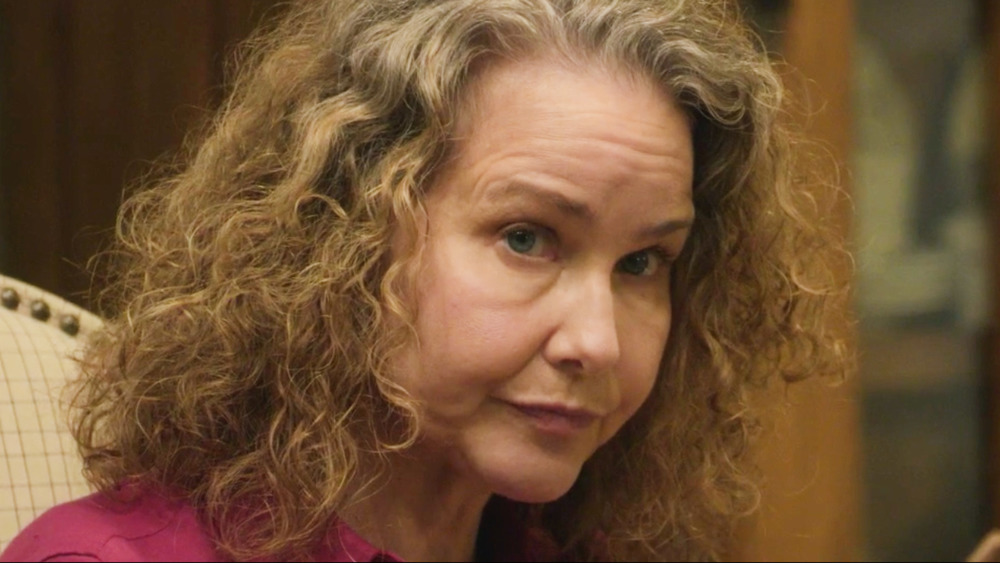 The CW
If you ask an actor what it's like working on the CW, they'll probably tell you that their show feels like a family. Throughout the past decade, the CW has cultivated a reputation for fostering a tight-knit atmosphere on set and in the fandoms that follow each series, on and off the screen. From the Supernatural family to the inseparable superhero sets, the CW is the place to be — and it certainly doesn't hurt that the network hires guest stars for roles on multiple series. Now, the new hit show Walker has joined the CW family. And it's safe to say that the set has already found its groove as a functional family even during a pandemic.
The series — a reimagining of Chuck Norris' Walker, Texas Ranger – centers around Jared Padalecki's Cordell Walker. He struggles to balance his duties as a Texas Ranger while raising two kids and dealing with his wife's sudden death. It just so happens that some of the on-set family are actually family: Padalecki is married to his on-screen wife Genevieve in real life. It's only fitting that the pair met on another CW set: Supernatural.
In an exclusive interview, Looper spoke to Molly Hagan, who plays Cordell's mom, Abeline Walker, in the series. She dished on what it's like being a CW staple on shows like Walker, Jane the Virgin, and iZombie. 
"Family don't end with blood."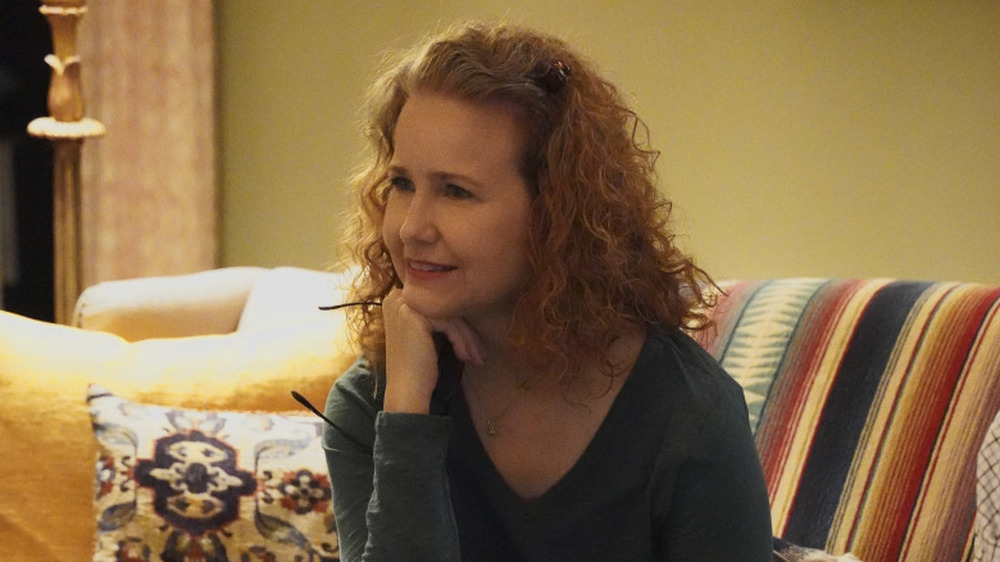 The CW
We asked Hagan what it was like working on Walker compared to CW shows like iZombie (in which she played Eva Moore) and Jane the Virgin (in which she portrayed Patricia Cordero), and she only had good things to say about the network. 
"Well, God. I mean, I think the thing about the CW that's so cool is their shows are unique. iZombie is nothing like Jane. Jane's nothing like iZombie, Jane's nothing like Walker," she explained. "I do think that all three shows drew such amazingly [...] talented actors, but also personable, loving actors. So each set was so delicious to be on."
When talking to actors who have been on a CW show, you really get the vibe that they love what they're doing and who they're doing it with, which isn't always the case in Hollywood. It's rare to hear about on-set drama or any feuding that often plagues the industry, which is a refreshing change.
"Also, there's the sense [that] everyone is so happy to have a job — even pre-COVID. I mean, the Jane set was famously known for never taking anything for granted, but iZombie, too," Hagan added. "I don't know. I really lucked out to get to do those shows, because I think it's on [Walker] that they already knew me, and so I was really lucky. But there's something special about the CW. There's a camaraderie or a love that maybe they only hire nice people. I don't know."
Something on the Walker set certainly clicked and everyone made magic: The series' debut episode marked the network's highest pilot viewership in five years, earning the show an extra five episodes in its inaugural season and an early renewal after just two episodes aired. Can we get a yee-haw? 
Walker airs on the CW during Supernatural's old Thursday nighttime slot, and new episodes are available to stream on the site the next day. Currently, the show is slated for 18 episodes of season 1 — unless fans get another round of surprise extra episodes.