Dash & Lily Season 2 - What We Know So Far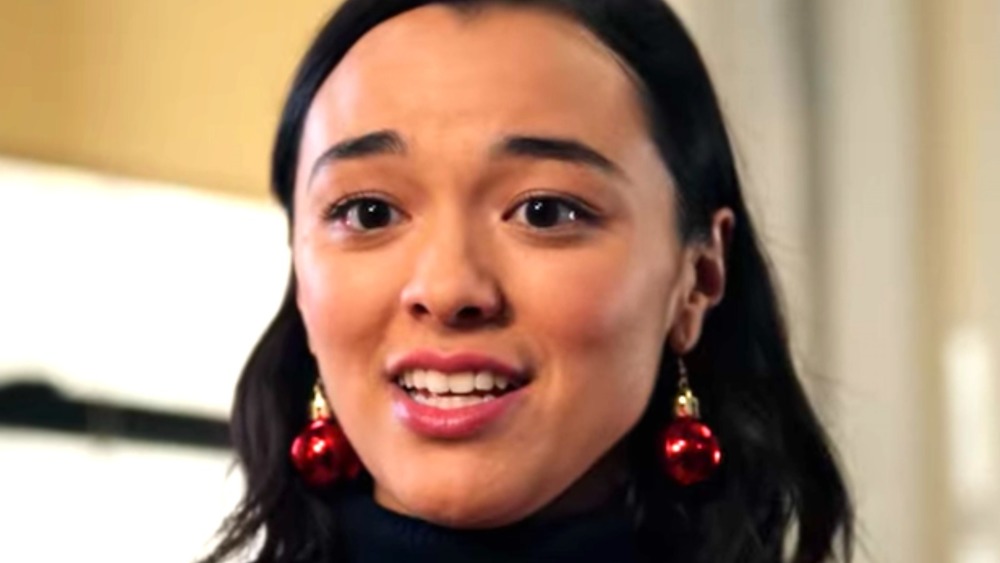 Netflix
Netflix's charming romantic comedy Dash & Lily, based on David Levithan and Rachel Cohn's book Dash & Lily's Book of Dares, is a breezy and addictive binge watch that's sure to put you in a good mood.
Set in New York City during the Christmas holiday, which is easily the most magical time of the year in the city, the eight-episode series follows an unconventional courtship between angsty teen Dash (Austin Abrams), who hates Christmas, and Lily (Midori Francis), a shy but earnest teen who is more than a little obsessed with the holiday and all the trappings that go with it. The two begin to communicate through messages left inside a journal that was originally in New York City's famous Strand bookstore. As the two begin to share more about themselves and dare one another to step outside of their respective comfort zones, they begin to develop romantic feelings for one another, even though they've never met in person.
The story is wholesome and sweet, and it will put a smile on the face of even the biggest Grinch. So if you're hoping for more where that came from, here's what we know about a potential second season of the series.
When will Dash & Lily's second season air?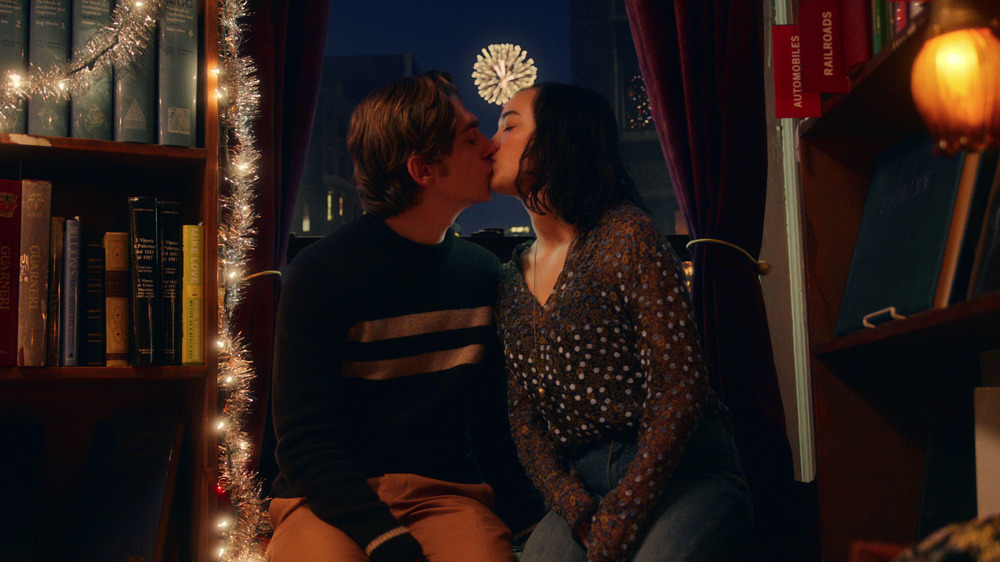 Netflix
It's not clear when a second season of Dash & Lily might see the light of day because the show, which debuted in November 2020, hasn't technically been renewed yet. Although the first season of the series was an undisputed success for Netflix, it's been a few months since it debuted, and there's still no word about the possibility of a second season.
It's easy to be discouraged by a lack of news, but given the way the COVID-19 pandemic has affected a lot of TV productions, it's not that strange to be in the dark right now. It might actually be a while before we hear anything concrete because Netflix isn't moving as fast as it used to with regards to picking up additional seasons. But even though Netflix has been mum on the subject of renewal, Dash & Lily's creator and executive producer, Joe Tracz, hasn't. In an interview with Decider, Tracz revealed he was eager to return to the story. "[Season 2 is] never far from my mind. I love these characters," he said. "And there is a second book, so it's definitely something I've given a lot of thought to."
Like season 1, a second season would likely also debut around the holidays, so unless the show were to begin production on season 2 very soon, a Christmas 2021 premiere seems a bit unlikely. A December 2022 debut would make much more sense and would give the production team plenty of time to film.
Who will be in Dash & Lily season 2?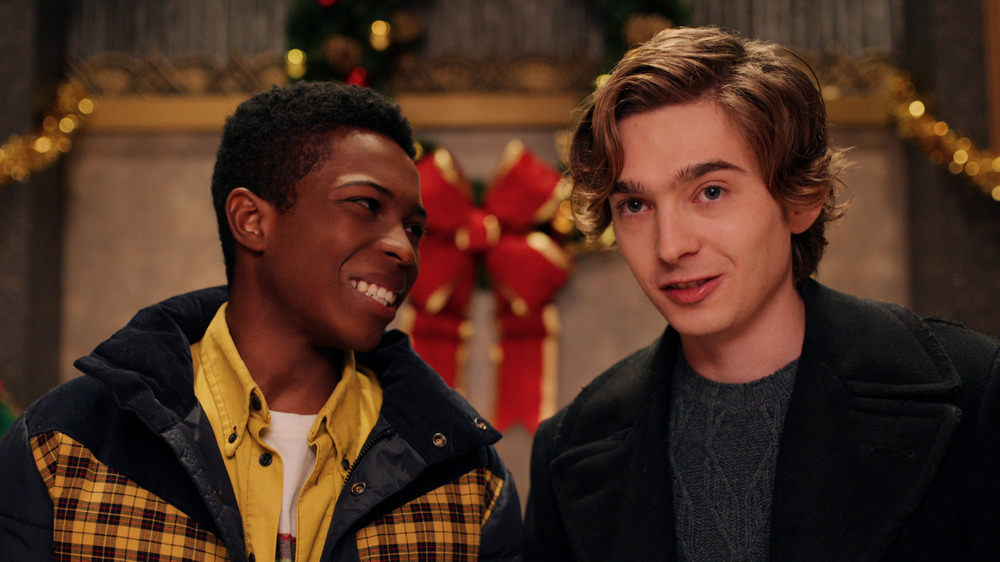 Netflix
You can't have a second season of Dash & Lily without Dash and Lily, so if the show returns for another season, it would have to be with Austin Abrams and Midori Francis, the two actors who portrayed the titular characters, reprising their roles as the two lovestruck teens. It also seems likely that Dante Brown, who portrays Dash's best friend Boomer, and Keana Marie, who plays Dash's ex-girlfriend Sofia, would return as well, given where their characters ended up at the end of season 1. Agneeta Thacker, who plays Priya, could return as well.
Meanwhile, with Lily staying in New York rather than moving to Fiji with her parents at the end of season 1, potential returning cast members include Troy Iwata, who plays Lily's older brother Langston; James Saito, who portrays Lily's grandfather Arthur; and Jodi Long, who stars as Lily's great-aunt and Arthur's sister, Mrs. Basil E.
And given that Nick Jonas is an executive producer of the series, it's possible he and his brothers could make another appearance on the show, but honestly, that one seems a little less likely than the others.
What will be the plot of Dash & Lily season 2?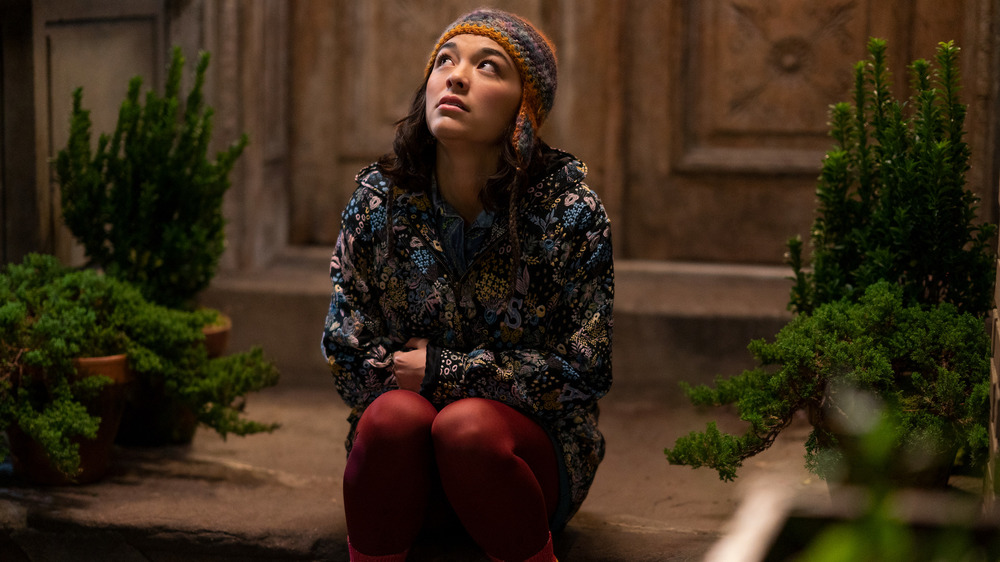 Netflix
The first season of Dash & Lily is based on the first book in a series by David Levithan and Rachel Cohn. It's reasonable to believe then that a second season would follow the next book in the series, which is set a full year after the events of the first book and finds Dash and Lily still together. However, things are not going well for Lily personally.
In The Twelve Days of Dash & Lily, Lily's grandfather has fallen ill after suffering a heart attack, and his difficult road to recovery is affecting every single part of her life, including her once-magical relationship with Dash. So with only 12 days left until Christmas, Langston, Lily's brother, puts aside his issues with Dash, and the two team up to remind Lily of everything good in her life and help her recapture some of her former holiday spirit. And once again, the story takes place all over the island of Manhattan, which makes it as much a love letter to New York City at Christmas as a heartfelt teen romance.