The Deleted Scene That Explains Newt's Journey To America In Fantastic Beasts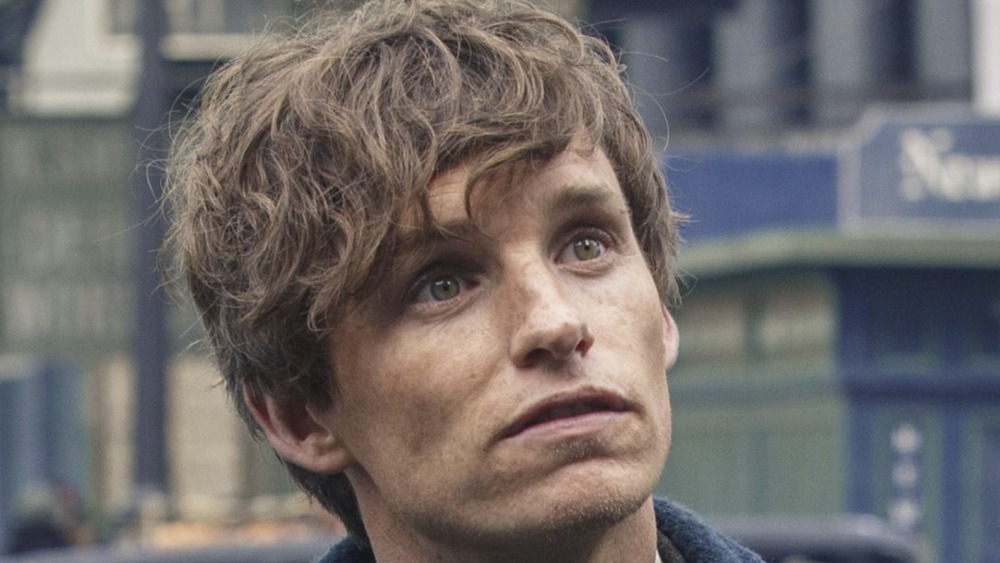 Warner Bros. Pictures
Newt Scamander's journey to America didn't go according to plan — at least, not his plan.
The first Fantastic Beasts film saw Eddie Redmayne's Scamander travel to America with the hopes of finding a suitable habitat for his Thunderbird, Frank. But Newt's plans in America all went awry fairly quickly, thanks to some unfortunate run-ins with MCUSA and some chaos caused by his beloved but frustrating Nifflers. Newt's time in America also saw him crossing paths with some extremely important individuals of the time — namely, Gellert Grindelwald and Credence Barebone.
Newt ended up being uniquely well-suited for handling many of the events of the first Fantastic Beasts film, which made the timing of his New York journey just feel a bit too coincidental. But that's because Newt's role in the conflict wasn't a coincidence at all. In fact, one deleted scene from 2018's Fantastic Beasts: The Crimes of Grindelwald even explicitly explains why Newt ended up in New York at exactly the right time.
Dumbledore's role in Newt's Fantastic Beasts journey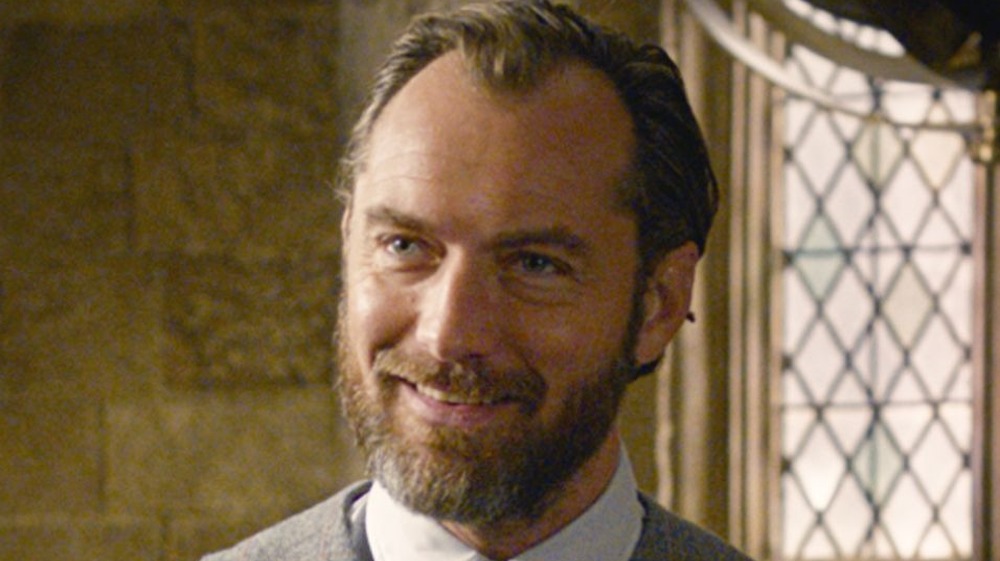 Warner Bros. Pictures
The deleted scene in question is part of an interaction between Redmayne's Newt Scamander and Jude Law's Albus Dumbledore. In the scene, Dumbledore admits that he sent Newt to New York in the first Fantastic Beasts film because he "knew Grindelwald would try to catch Credence." Dumbledore says that, years before the events of the films, Grindelwald had a vision in which an Obscurial (Credence) killed "the man he fears above all others." The man is, of course, none other than Dumbledore himself.
The deleted scene ends with Dumbledore telling Newt that he thought Newt would be able to keep Credence from falling into Grindelwald's clutches not by killing Credence, but by "saving him." In other words, Dumbledore knew that both Grindelwald and Credence would be in New York at the same time as Newt, and sent Newt there in the hopes that he would prove to be a perfect, unexpected foil for Grindelwald.
Dumbledore's admission in the scene is complicated by the final twist in Fantastic Beasts: The Crimes of Grindelwald that Credence is, supposedly, Dumbledore's long-lost brother, Aurelius. But Fantastic Beasts fans will have to wait until the third film in the franchise is released to see if Dumbledore is aware of that fact, and if he already has plans in place to deal with it.
After all, if he planned for Newt to make a stand against Grindelwald in New York, what else could Dumbledore have up his sleeve?