Get An Awesome Look Behind The Scenes Of The Witcher Season 2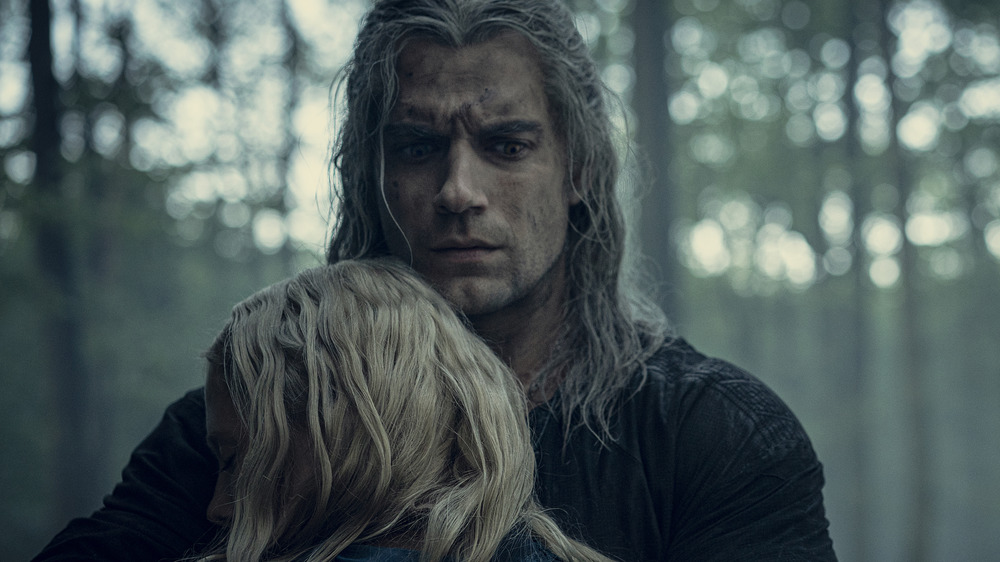 Netflix
With the 2020 holiday season comes #Witchmas, "a holiday feast where nobody has to mingle, and everybody receives a gift!" Put on by the official Twitter account for Netflix's hit show The Witcher, the event will have fans receiving daily "gifts" — i.e., behind-the-scenes sneak peeks and other new details about the show – from now until December 21. Over the course of 24 hours, fans vote between two options — one dictated by the Twitter account, and the other by the "Law of Surprise," meaning fans will have no idea what they're getting until the account posts it, if that option wins. It's a risk to go for the second option, as there might be some not-so-great surprises hiding there. 
Considering The Witcher season 2 is currently in the middle of production, it's certainly in the holiday spirit for the show to share all this goodness with fans, understanding how eager they are for any sneak peek of the upcoming season. The Witcher also has a website to keep track of the event and all the gifts that are released. For the first day of the Witchmas event, fans voted for the Law of Surprise, which earned 67.5 percent of the total vote. Delivering the first "gift," The Witcher Twitter account shared a handful of behind-the-scenes images that provide fans with a first look at the sets for season 2.
The Witcher released a first look at the sets of the series' second season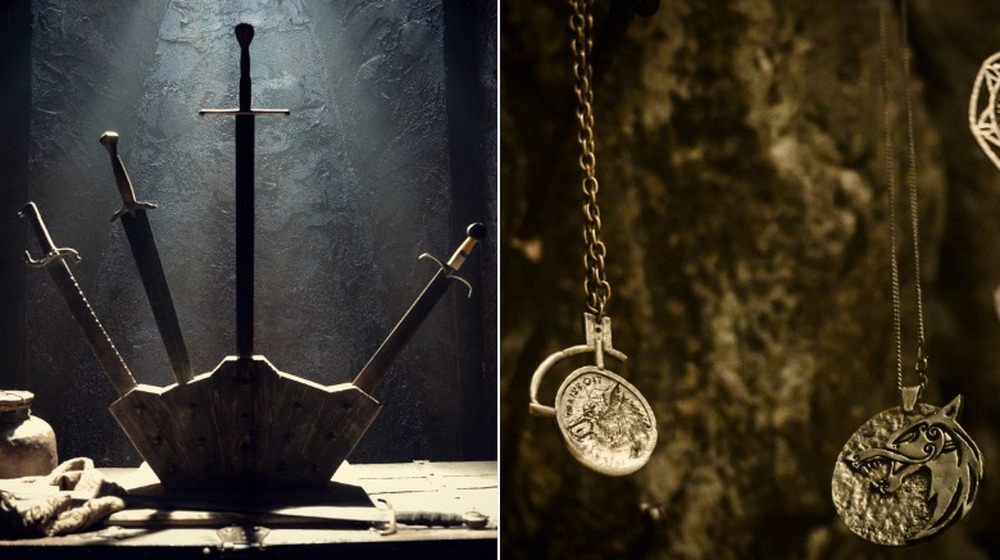 Netflix
The official Twitter account for The Witcher answered the invocation of the Law of Surprise on the first day of Witchmas, revealing three new images of props and sets that will feature in the upcoming second season of the series. They each seem to relate to the history of witchers, a group of magical people who hunt monsters and of which the main character Geralt (Henry Cavill) is a member. Along with the three photos was an intriguing caption: "Today, you've chosen destiny. Honor the witchers who came before, now look around and let your curiosity explore."
The photos include a collection of different swords and an image of a banner donning the sigil of the Scoia'tael, a combatant guerrilla army of sorts that hates humans. Their exact role in The Witcher season 2 hasn't yet been revealed, but it's clear that Geralt or one of the other main characters, like Yennefer (Anya Chalotra) or Ciri (Freya Allan), will have a run-in with them. The third and final picture shared by the account shows a handful of medallions that belong to the School of the Wolf, an establishment that trained many witchers (including Geralt) throughout the years, but has since dissolved. 
With the set photos starting off the Witchmas celebration in a big way, fans likely have a lot of great sneak peeks to look forward to as the event progresses — perhaps even news of a season 3 renewal.