The Buddy Comedy Flop That's Defying Odds And Taking Off On HBO Max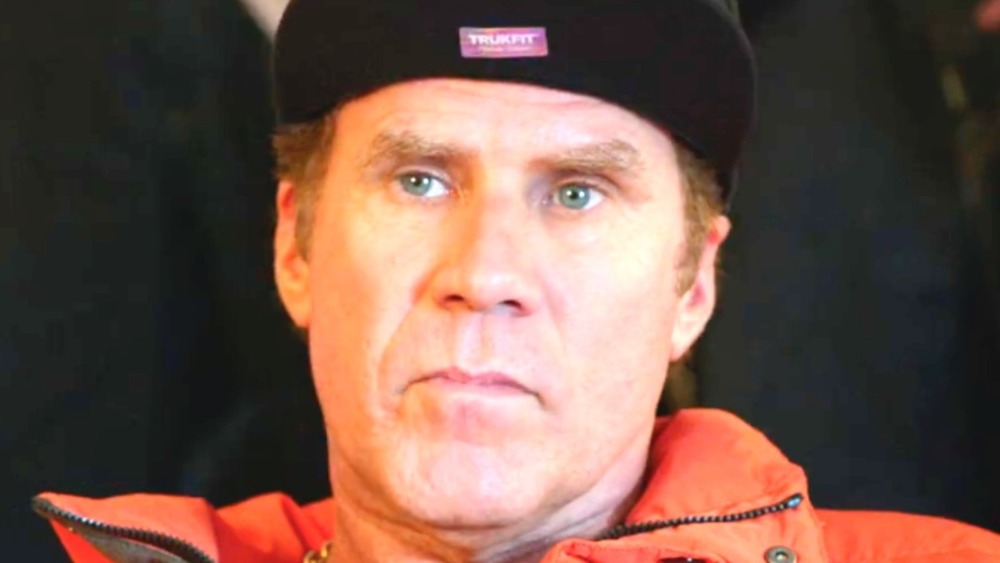 Warner Bros.
Arguably the biggest (figuratively speaking) comedy star in Hollywood right now is Kevin Hart. Last year, Forbes described him as one of the "one of the last men standing in terms of being a 'butts in the seats' movie star," and his leading roles have netted over $4 billion worldwide, according to The Numbers.
The biggest comedy star in Hollywood used to be Will Ferrell, at least in terms of cultural relevance (though he's no box-office slouch either, with his movies grossing over $3 billion worldwide without the aid of Hart's frequent co-star The Rock), but his days of being a "butts in seats" movie star on his own seem to be, sadly, over: his last live-action theatrical release to gross over $100 million worldwide was 2017's forgettable Daddy's Home 2. He did have a bit of a return to funny form with last year's Netflix movie Eurovision: The Story of Fire Saga.
Ferrell and Hart's trajectories briefly intersected in 2015, when they co-headlined the comedy Get Hard. The movie underperformed at the box office, grossing $111 million worldwide against a $40 million production budget, and bombed with critics. But it has found a second life on HBO Max, where people are rediscovering it and getting a few laughs out of Ferrell and Hart's comedic chemistry.
Critics were hard on Get Hard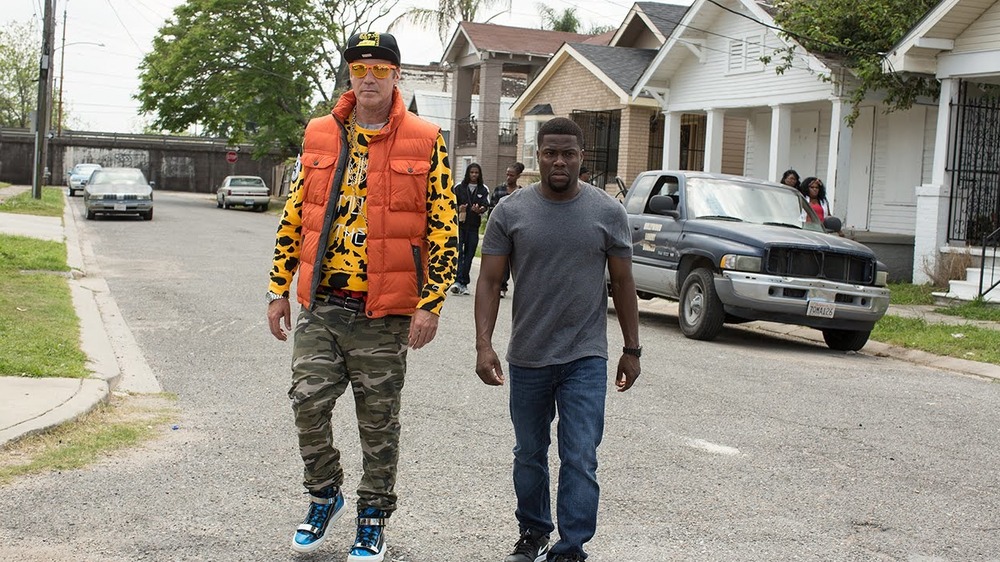 Warner Bros.
Ferrell stars in Get Hard as James King, an outrageously wealthy investment bank manager who lives an extravagant, extremely sheltered life. He's engaged to his boss Martin Barrow's (Craig T. Nelson) daughter Alissa (Alison Brie) and life is good –- until he gets framed for fraud and embezzlement and sentenced to 10 years hard time in San Quentin. He feels he needs to toughen up before he goes to prison, so he hires Darnell Lewis (Kevin Hart), a guy who runs a car wash in the parking lot of his building, to prepare him for prison. James assumes Darnell has been to prison because he's poor and Black. Darnell has very little experience being tough himself, but takes James' money and attempts to put him on a training regimen that will prepare him for his new life.
Critics hated the offensive film. It has a dismal 28% score on Rotten Tomatoes. "From its juvenile double entendre title to its fascination with prison rape and homophobic humor, Get Hard practically announces itself as an offensive, tired and unimaginative comedy in nearly every scene," wrote the Chicago Sun-Times' Richard Roeper. "It trucks in stereotypes (Black, white, Latino, female –- the list is long) and plays clumsily with sexuality," writes the Denver Post's Lisa Kennedy. "Still, the movie's greatest and altogether familiar sin is that it's stupid." It fared slightly better among viewers: it has 45% audience score.
Get Hard was the directorial debut of co-writer Etan Cohen, who previously co-wrote the screenplays for Idiocracy and Tropic Thunder, which are better movies than this. In 2019, he won the Razzies for Worst Picture and Worst Director for his second movie, Holmes & Watson, which also starred Ferrell.