Anya Taylor-Joy Gets Candid About Possible Queen's Gambit Season 2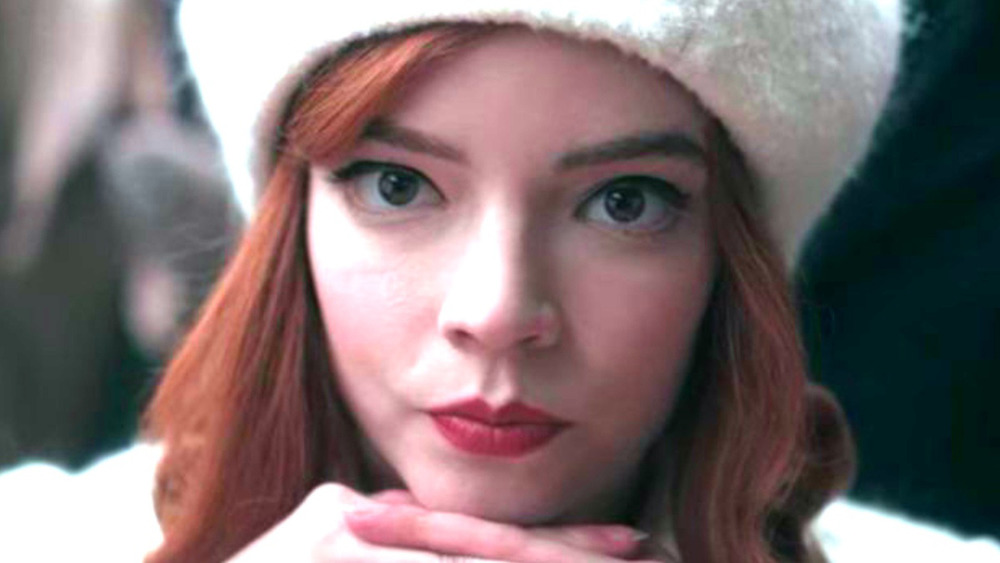 Netflix
The leading lady of The Queen's Gambit has opened up about whether or not the hit series will return.
After the series, created by Scott Frank and adapted from Walter Tevis' novel, hit Netflix in the fall of 2020, it was an immediate sensation, ultimately becoming one of the service's most-watched shows. For anyone who's watched The Queen's Gambit — a show about a young female chess prodigy, her journey through the male-dominated chess scene, and her crippling addictions to alcohol and pills — its success is obviously, in large part, due to the outstanding central performance from Anya Taylor-Joy.
As Beth Harmon, the troubled yet extraordinarily talented chess whiz who ultimately takes the world by storm, Taylor-Joy effortlessly guides the audience through the highest highs and lowest lows of Beth's life, from her time at an orphanage to her biggest chess victories. Clearly, the world took notice; Taylor-Joy is nominated for Golden Globe Award for Best Actress – Miniseries or Television Film, and the series itself is nominated for
However, since the first — and currently, only — season of Queen's Gambit is faithfully based on Tevis' novel, Taylor-Joy revealed to Deadline that a second season isn't a sure thing. Here's why Taylor-Joy demurred when asked about a second season of Queen's Gambit, and what it was really like for the actress to play the inimitable Beth Harmon. Light spoilers for The Queen's Gambit ahead!
Anya Taylor-Joy isn't sure that Queen's Gambit will return for season 2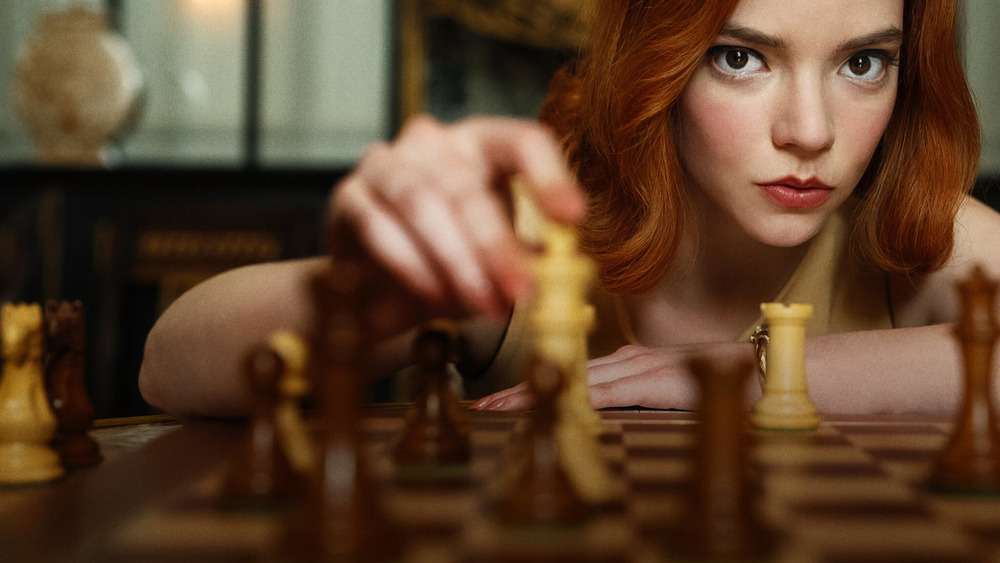 Netflix
Because Queen's Gambit has already told Tevis's story, Taylor-Joy was perfectly honest with Deadline — the beloved story might be done for good. However, Taylor-Joy also admitted she can't completely rule it out.
"It's so surreal and very wonderful that people want a second season, because we never thought about it, there was no discussion about it," the actress said. "That said, never say 'never' in Hollywood."
So what exactly would a second season look like? As far as Taylor-Joy is concerned, watching Beth hit new, non-chess related milestones in her life — especially since Beth gets clean at the end of the first season — could be interesting. "It would be very interesting to see how Beth would be as a mother, now that she's sober and more cognizant of the demons that pull her down," Taylor-Joy mused to Deadline.
It's also possible that Taylor-Joy would also be too busy to take on a second season of Queen's Gambit. The ingenue, who is also nominated for Best Actress – Motion Picture Comedy or Musical for her turn in Emma., is working on a top-secret project with director David O. Russell as well as a Mad Max prequel, where she'll take on Charlize Theron's role of Furiosa. However, it's heartening to know that Taylor-Joy already has a specific fate in mind for Beth.
Here's what it was like for Anya Taylor-Joy to bring Beth Harmon to life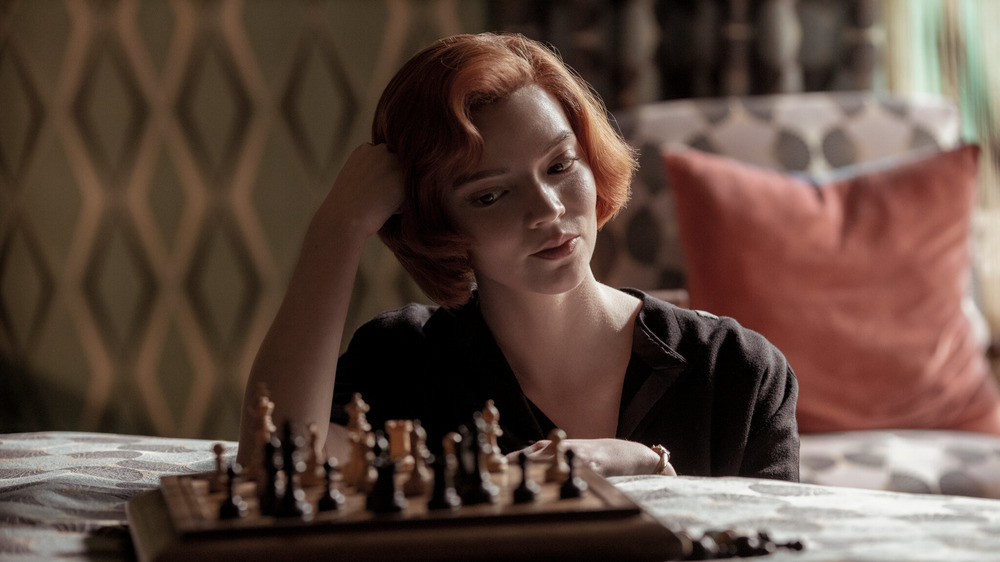 Netflix
As for what it was like to play Beth, Taylor-Joy got candid about the character's ups and downs, and why she thinks it ultimately became so popular.
"There's something to be said of a character whose biggest enemy is herself," Taylor-Joy said. "I think all of us living at home and being locked up, we're probably confronting a lot more of ourselves than we're used to, because we are used to being distracted. When you're locked up in your house, there's only a certain amount of room to run away from yourself. That is potentially something people were a bit more open to at the end of the day. The show also has a wonderful message: Even if you're brilliant, you still need help. We work better with support, and I think Beth sees the beauty in the support that she garners eventually."
According to the feature, Taylor-Joy had barely finished reading the book before she decided she wanted the role: "I said to myself, 'If we were shooting tomorrow, I know exactly what I'm doing, I know how I want to do it, I understand this woman so well.'"
The first season of Queen's Gambit is streaming on Netflix now, and the Golden Globes, where Taylor-Joy is nominated for several awards, will take place on February 28, 2021 on NBC.