Is The Queen's Gambit A True Story?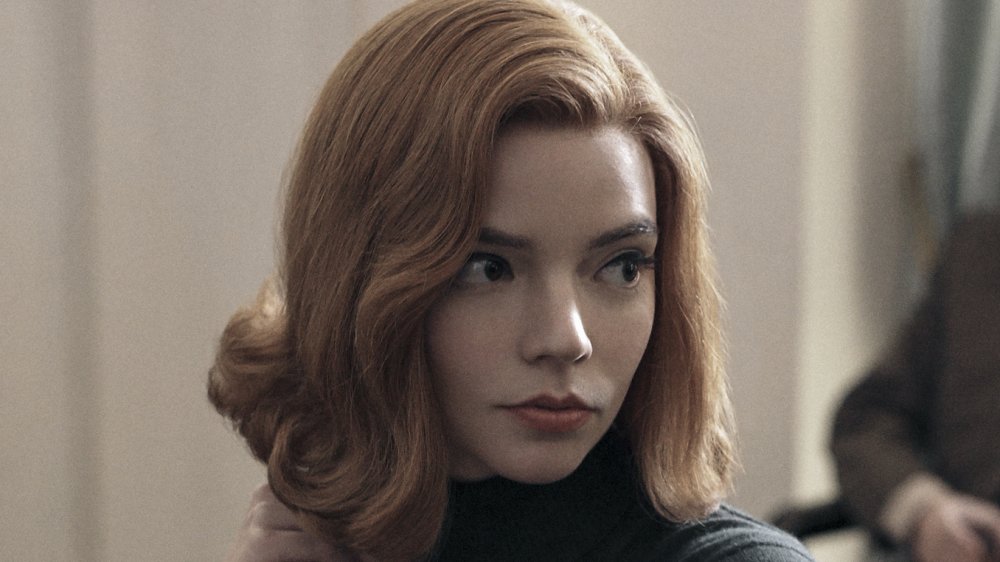 Netflix
The world of chess has a new hero. The Netflix drama series The Queen's Gambit centers its story on Beth Harmon, a chess prodigy during the Cold War era who rises through the ranks of the professional chess world while battling mental illness and an addiction to tranquilizers.
Though Beth's story is fascinating, it is also fiction.
Based on the 1983 novel The Queen's Gambit by Walter Tevis, the series and book both draw from real life influences. For example, Beth's drug addiction is based on the author's own dependency on drugs. In a 1983 interview with the New York Times, Tevis said when he was young he was "diagnosed as having a rheumatic heart and given heavy drug doses in a hospital." He continued: "That's where Beth's drug dependency comes from in the novel. Writing about her was purgative. There was some pain — I did a lot of dreaming while writing that part of the story."
What is true about the fictional Beth Harmon?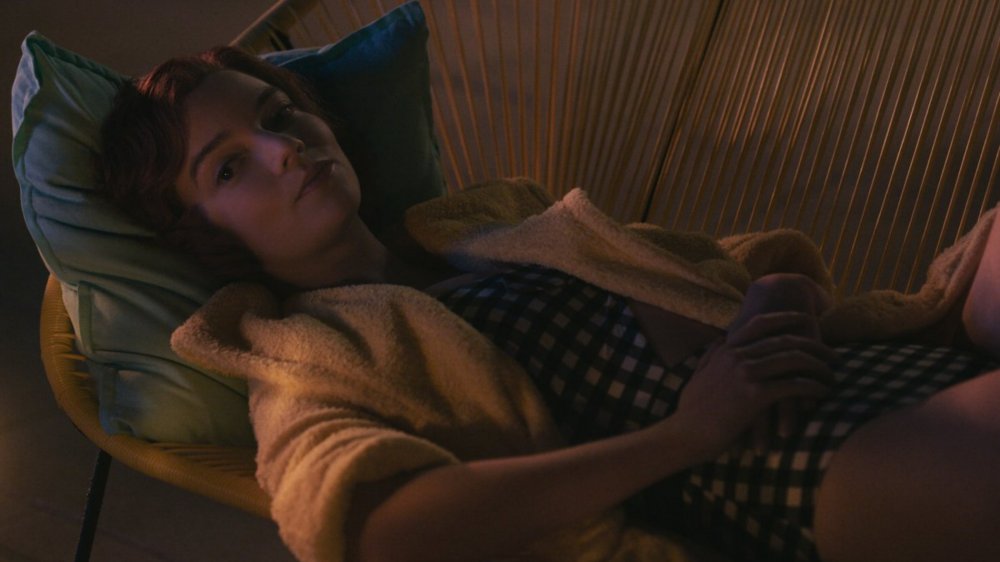 Netflix
While Beth's story does have some parallels to the world famous champion Bobby Fischer — a child chess prodigy who eventually went up against a Russian grandmaster — unfortunately, a woman has never truly gained the same notoriety in the field. But there are female talents who have parallels to Beth. As Town & Country writes, "The Hungarian chess champion Judit Polgár could have done the trick, but she didn't become a Grandmaster until 1991."
Though the series is fictional, executive producer William Horberg also produced the movie Searching for Bobby Fischer, and told Town & Country that he had spoken with Bruce Pandolfini, a chess Grandmaster. "I brought him to lunch," Horberg said. "And it turned out he had been hired by the publisher to be Walter Tevis' consultant on the book. It was a real moment of kismet to find that he had a connection to the author and original material; he even came up with the title."
Pandolfini even helped teach the show's cast how to play chess. Star Anya Taylor-Joy enthused that Pandolfini is "the godfather of chess and I deeply adore him."
Beth Harmon may be a fictional character, but it doesn't make her any less of a hero.