The Queen's Gambit Season 2: Will Netflix Continue The Hit Series?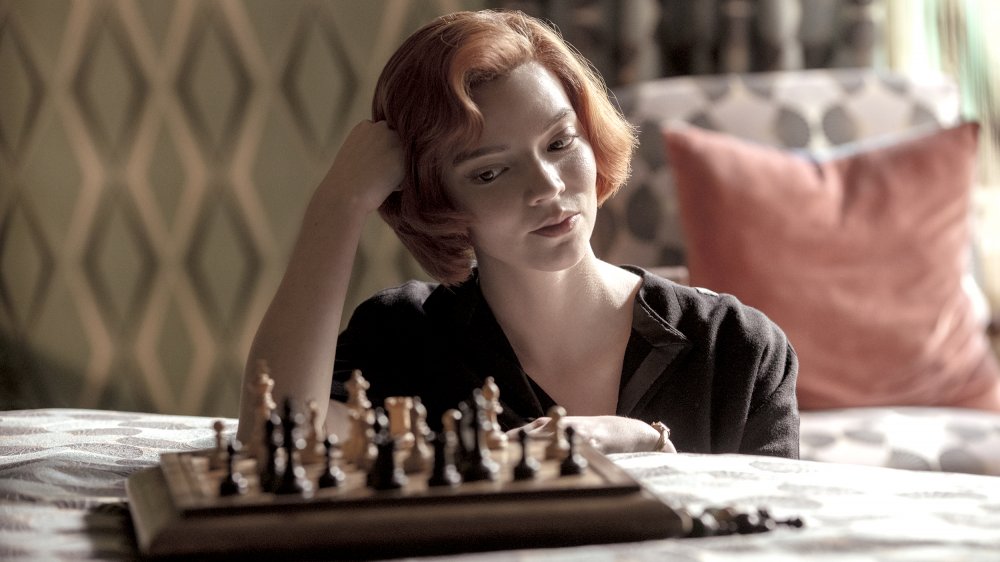 Netflix
The world of chess has never seemed as exciting as it's presented within Netflix's newest miniseries The Queen's Gambit. The story follows chess prodigy Beth Harmon (Anya Taylor-Joy), who's orphaned at a very young age. She becomes friends with the orphanage's custodian, who teaches her how to play chess. Beth quickly becomes adept at the game and goes on to compete on the national stage, with her sights set on becoming a grandmaster. 
The Queen's Gambit debuted on Netflix on Friday, October 23, 2020, and it immediately earned stellar reviews from critics and general audiences alike. Considering its captivating story and stacked cast (which, in addition to Taylor-Joy, also consists of the likes of Bill Camp, Thomas Brodie-Sangster, and Marielle Heller), it would make sense for Netflix to go for another round and order a second season of The Queen's Gambit. However, when it comes to the question of whether Netflix will continue the series, the answer doesn't look bright. There are a couple of reasons why audiences shouldn't hold their breath to see a season 2.
The Queen's Gambit is marketed as a limited series, and those involved feel it ends where it should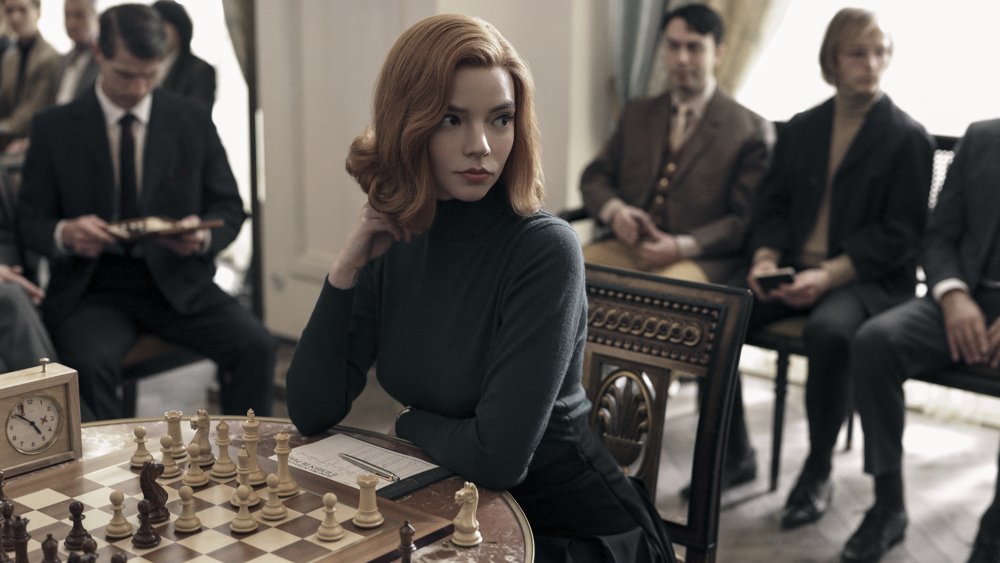 Netflix
When you go to watch The Queen's Gambit on Netflix, it's labeled as a limited series. It appears as though the creative team behind The Queen's Gambit intended for it to run for one season and be done — and you certainly get that feeling when you watch the series, which closes Beth Harmon's arc in an emotionally satisfying way. 
Anya Taylor-Joy stated in an interview with Town & Country Magazine that she'd be open to coming back to play Beth, but she feels that The Queen's Gambit wrapped in a perfect way. "I adore the character, and I would certainly come back if I was asked to, but I do think we leave Beth in a good place," she said. "I think the rest of her life will surely be an adventure as well, but in the quest that she goes on in this to find some form of peace, just some form of being able to be happy with who she is. I think it ends in a nice place."
Executive producer William Horberg also opened up to Town & Country about his willingness to do a second season of The Queen's Gambit, though he, too, noted that he doesn't know if it's the best idea to continue the story past the seventh episode on Netflix. "The last scene feels like a beautiful note to end the show on, so I'm not sure if we want to go on and answer that question," he told the outlet. "Maybe we can just let the audience imagine what comes next." 
Based on these comments, if nothing else, it sounds like everyone had a good time working on the series. While there may not be a clear idea of how to continue the series, perhaps we can check in with Beth a few years from now once the creative talent has cracked how to proceed with a second season.
There's no second book to use as a basis for another season of The Queen's Gambit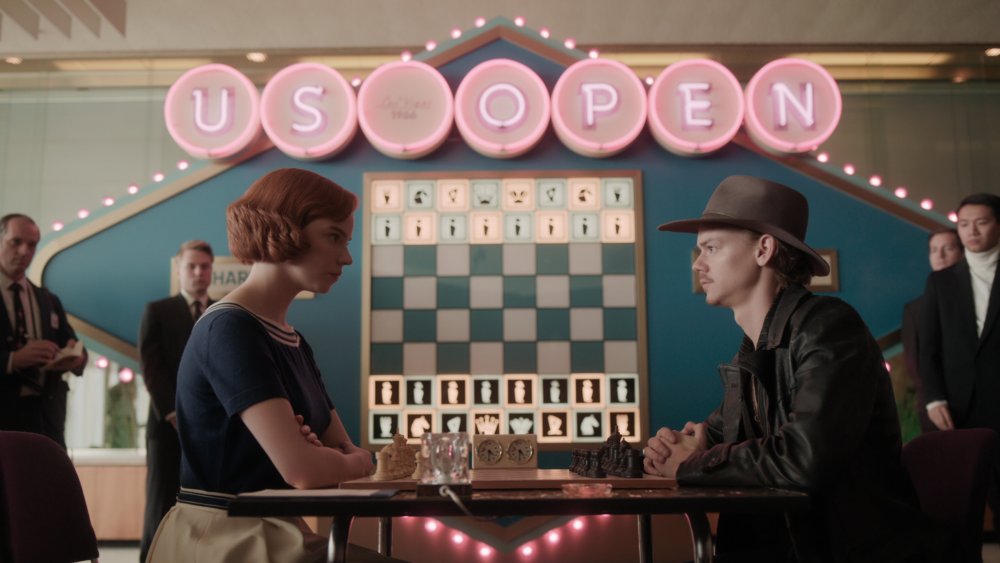 Netflix
Fans of the miniseries may be surprised to learn that Netflix's The Queen's Gambit is actually based on a 1983 novel by Walter Tevis. The miniseries follows incredibly closely to the novel, occupying a space between a sports story and thriller that's translated to the screen perfectly. There's no sequel to the novel, so there's no source material for the creative team to adapt to the screen for a potential second season — making the possibility of such an endeavor pretty difficult. 
That said, not having a second book to reference hasn't stopped other series from rolling out second seasons when their first season already wrapped up everything that was in the source material; one of the most recognizable examples of this is HBO's Big Little Lies. It's possible The Queen's Gambit could go down a similar route, but as of this writing, there hasn't been any talk of a season 2 happening. It's unlikely there will be a follow-up to the story based on the reasons outlined above, but viewers can at least take heart they've received seven solid episodes that tackle feminism in such an engaging manner.