The Link Between Malcolm & Marie And Euphoria You Totally Missed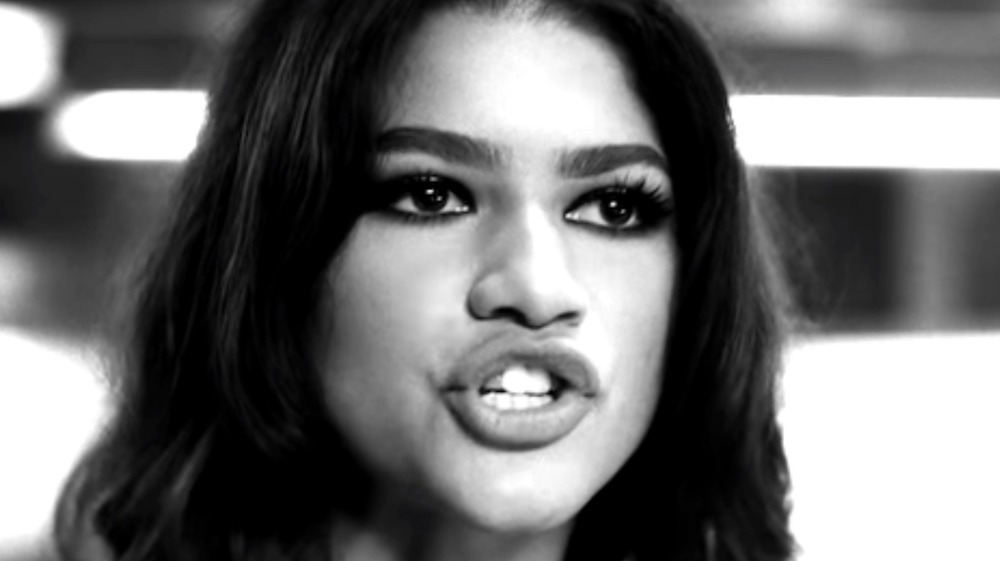 Netflix
The partnership between Sam Levinson and Zendaya is proving to be one of the most fruitful collaborations in Hollywood today. A lot of people (including Zendaya herself) may have been surprised when the former Disney star was cast in the controversial HBO drama Euphoria, created by Levinson. It proved to be a wise decision for Zendaya, who went on to become the youngest winner of Outstanding Lead Actress in a Drama Series at the 2020 Emmys for her role as Rue. 
Naturally, HBO picked up Euphoria for a second season, but production stalled in 2020 as the COVID-19 pandemic spread across the United States. Levinson and Zendaya may have had to put a pin on Euphoria for the time being, but they didn't just stay inside sulking for all those months. Zendaya motivated Levinson to write something simple they could shoot safely during quarantine while still giving work to various crew members. The result was a two-person drama set entirely in a single house that's currently making waves on Netflix — Malcolm & Marie. 
Upon watching these two Levinson-helmed projects, it's easy to see there are some subjects he's particularly interested in exploring. Both Malcolm & Marie and Euphoria touch on drug addiction as well as the Black experience in America. However, if you pay attention closely enough, you may have found an intriguing Easter egg that further connects the two and opens up the possibility of a Sam Levinson Cinematic Universe.
The names 'Imani' and 'Marie' play crucial roles in both Euphoria and Malcolm & Marie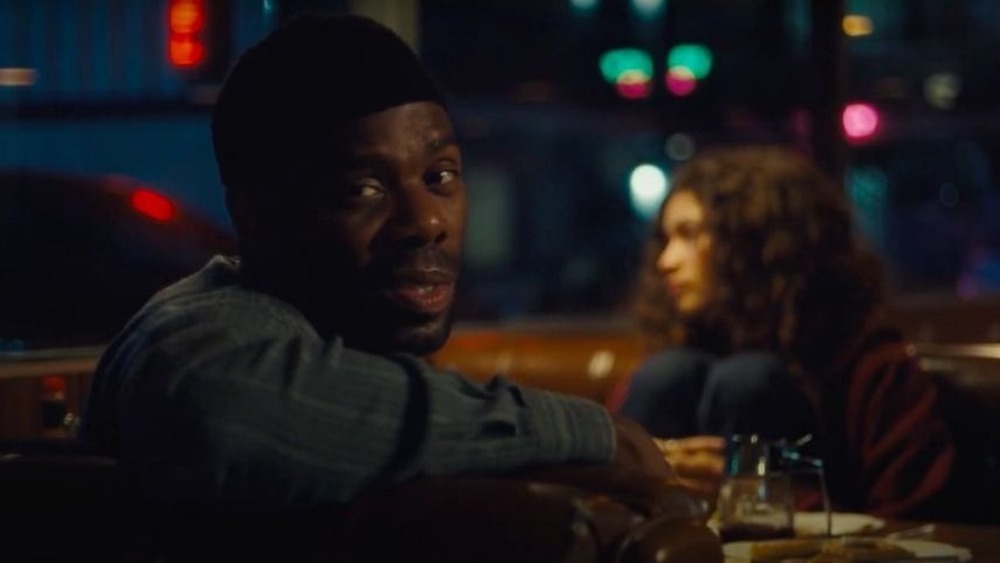 HBO
Fans of Euphoria may have to wait a little while longer to get season 2 in full, but they were at least treated to two special episodes recently, the first of which debuted back in December of 2020. The episode, titled "Rue," follows the young titular character as she meets her NA sponsor, Ali (Colman Domingo), at a diner to discuss addiction and life. At one point, Ali goes outside to talk to one of his daughters, Imani, on the phone. Later, he reveals to Rue his other daughter, Marie, won't even speak to him. 
Obviously, "Marie" is the name of Zendaya's own title character in her new collaboration with Levinson. However, it's also interesting to note that the character of Malcolm (John David Washington) has made a movie titled Imani.
It could just be a coincidence, especially considering that Levinson filmed both Malcolm & Marie and the two special episodes of Euphoria during quarantine (via Bustle). Chances are Levinson simply had the same names in mind while writing each of the projects. However, is it possible this link goes even further? Could the Marie we know from Malcolm & Marie be the same person as Ali's daughter? Marie struggles with addiction, which would put her in a similar situation as her father, and she doesn't exactly say much about her family life over the course of the movie's single evening. Then again, it would be weird if Malcolm named one of his characters after his girlfriend's sister without that fact coming up once throughout their lengthy argument. 
We can't say if the connection goes any further than surface level. However, it would add an interesting wrinkle and explain why Ali takes such a liking to Rue. After all, she looks exactly like his estranged daughter.