What It Was Really Like To Make Netflix's Malcolm & Marie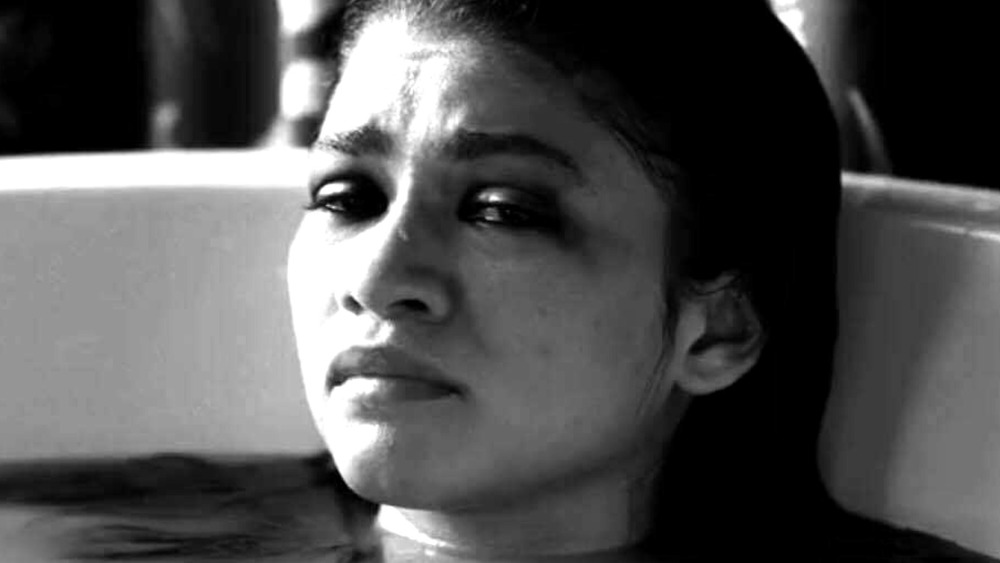 Netflix
Malcolm & Marie — the black-and-white relationship drama starring Zendaya and John David Washington that hits Netflix on February 5 — was the first movie completely written and produced during the coronavirus pandemic, according to Deadline. As a result, it's the kind of film that has a making-of story that's as interesting, if not more interesting, than the story on screen. Here's what it was really like to make this unique film, according to the people who made it.
Malcolm & Marie was written and directed by Sam Levinson, best known as the creator of Euphoria, the HBO series that stars Zendaya in an Emmy-winning performance. Production on season 2 of Euphoria was halted in the spring, which left the cast and crew out of work. According to Deadline, Zendaya encouraged Levinson to write something that would allow them to work but be relatively safe to produce. After what Zendaya described as some "strange ideas" and "concepts that definitely didn't make it" (including shooting at her house), Levinson settled on the idea of "a relationship piece that plays out in real time" about a filmmaker and his girlfriend discussing the state of their relationship after he forgot to thank her at the premiere of his movie, which is inspired by her life; the premise is itself inspired by Levinson forgetting to thank his wife at the premiere of his film Assassination Nation. Levinson wrote the film in six days. The film's producers, including Zendaya and Washington, put their own money into the $2.5-million movie. Levinson told Deadline that he put $80,000 worth of film stock on his own credit card.
Malcolm & Marie was made in a quarantine bubble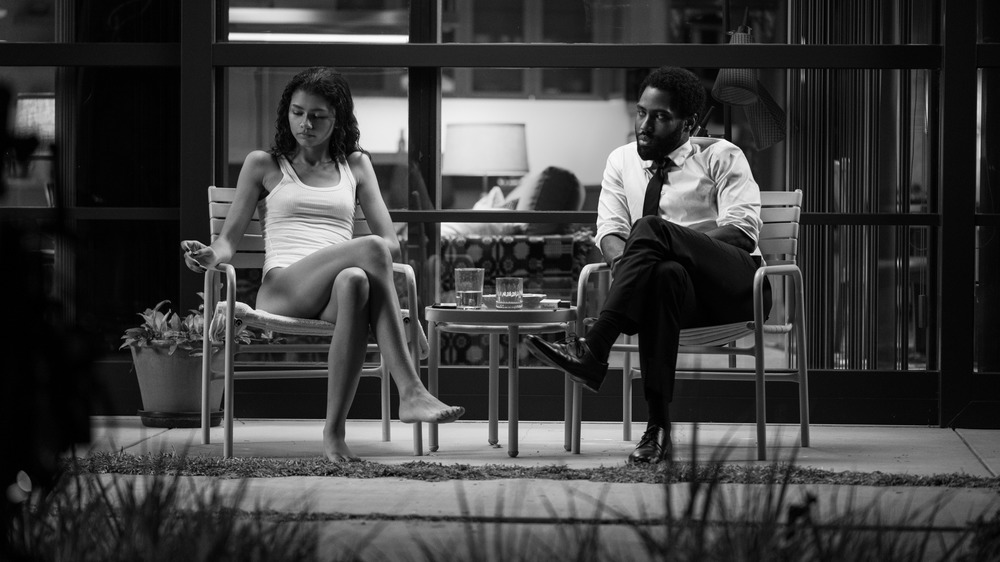 Netflix
The producers got cleared by the Writers' Guild, the Screen Actors' Guild, and the Directors' Guild to start filming, and production lasted from June 17 to July 2, according to Deadline. The film was shot at the Caterpillar House in Carmel, California, under strict COVID protection protocols. Before cast and crew got to the location, they took multiple COVID tests and quarantined. Once there, "cast and crew wore masks, social distanced, had their own separate dwellings with individual HVAC units, took hikes, rehearsed in the parking lot," and ate food prepared by a chef who quarantined with them. No one working on the film was allowed to leave the property at which it was being shot and no more than 12 people were allowed on set at any given time.
All of this — the location, the small crew, the isolation, the personal investment — magnified the intimacy of the film itself. "There was also the sense that we were in it together," Zendaya told Deadline. "Anybody who didn't want to follow the strict protocols, didn't have to be there. Everybody there was responsible and safe and we got to stay in this place in Carmel, in the middle of nowhere." She described the story as taking place in "rough emotional spaces" and that, with the need for vulnerability, it underscored the need for those involved to feel safe. "After [Washington] would do his monologue or I would do mine, or he would cry or I would cry, after that there was a check-in, a support system with everyone there. That is how you're able to do your best work," she said.
The results of that work can be seen when Malcolm & Marie reaches Netflix on Friday, Feb. 5.