John Travolta And Daughter Recreate Grease Dance In Super Bowl Ad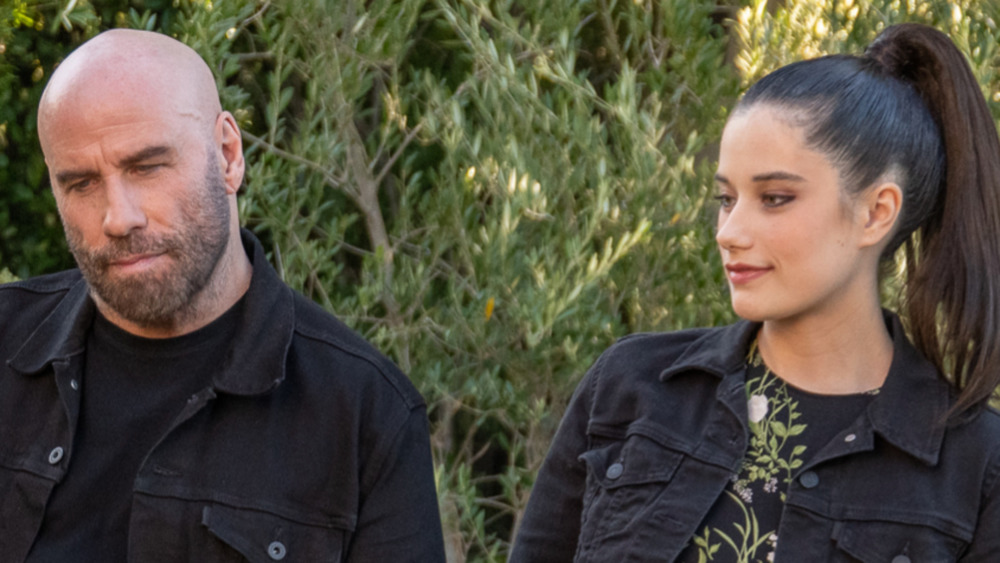 Miracle-Gro
John Travolta's daughter was born to hand jive.
It's been over 40 years since Travolta and his co-star Olivia Newton-John performed one of the most memorable dance scenes in Grease. In the 1978 film, Travolta's Danny Zuko and Newton-John's Sandy Olsson blew away the competition at the school dance by effortlessly doing the hand jive, only for it to be broken up by the envious Charlene "Cha-Cha" DiGregorio (Annette Charles). 
So, what better way to revive the legendary dance than with a loved one in an ad about getting your dream lawn that airs to over 100 million viewers?
Among the plethora of celebrity-packed Super Bowl ads that were shown on Sunday, February 7, Scotts Miracle-Gro aired its first-ever Big Game commercial. In it, a Scotts Miracle-Gro spokesperson says they want to give viewers the "chance to win the lawn and garden of your dreams." Then, a number of celebrities (including Martha Stewart, The Mandalorian star Carl Weathers, and The Office actor Leslie David Baker) pop up and show off the kinds of activities they do in their yards and gardens — like gardening, golfing, and barbecuing. 
Travolta and his daughter Ella make an appearance, and reveal that they do only one their in their backyard: dance. After instructing her dad on how to press record on his phone to capture their dance and upload it to TikTok, Ella and John recreate the classic Grease scene — but instead of dancing to Sha Na Na's "Born to Hand Jive," the father-daughter duo jig to Surfaces' "Sunday Best."
How did viewers react to the Travoltas' Grease-inspired Super Bowl moment?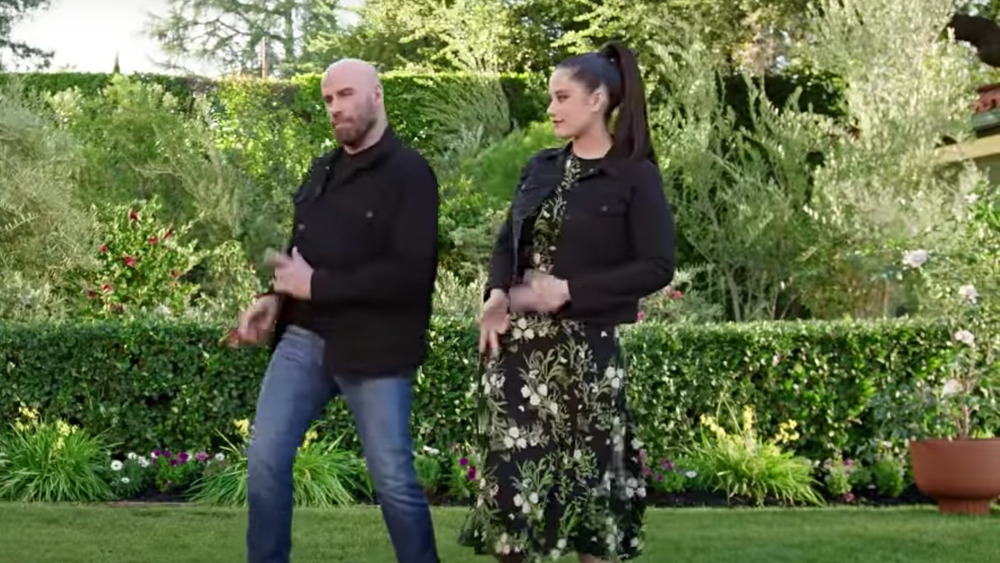 Miracle-Gro
People couldn't get enough of the Saturday Night Fever star and his 20-year-old daughter recreating the classic dance.
One Twitter user, @catmflo, wrote that she loved "seeing John Travolta doing tiktoks." Another, Twitterer @rhiminee, posted that "John Travolta TikTok dancing with his daughter on a commercial for some lawn care product during the Super Bowl is not what I thought I needed [in] Iife. BUT I DID. I DID NEED IT."
The folks at Huffington Post loved the ad so much that they ranked it as one of the best commercials from the night, writing, "Scotts is giving us chills (and celebrities)." 
Even a celebrity within the commercial itself couldn't help but be impressed with the 66-year-old's dance moves. Martha Stewart got one look at Travolta hand-jiving and said, "He's still got it."
Unfortunately there was one viewer who was not amused. In a callback to his days playing the crotchety Stanley in The Office, Baker remarked, "Hey, Travoltas! Don't be tikety-toking on my grass!"