This Is Why You Recognize The Song In The Scotts Miracle-Gro Commercial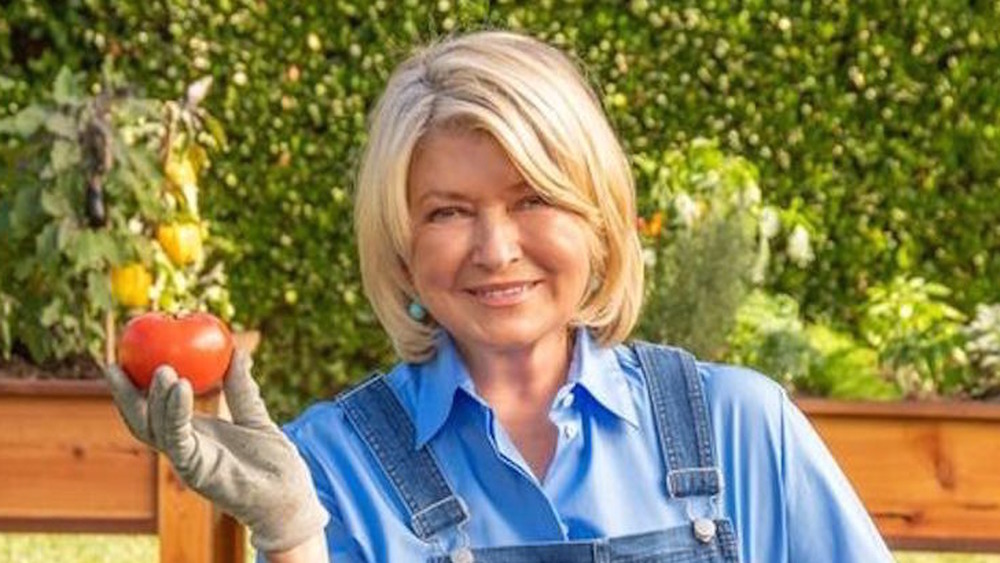 Scotts Miracle-Gro
Lawn care giant Scotts Miracle-Gro seems to have spent all the money the company made selling weed killer in 2020 on its Super Bowl commercial this year. The ad for the company's "lawn and garden of your dreams" sweepstakes is packed to the gills with an impressively random assortment of celebrities doing the things one does in the backyard. 
Martha Stewart is tending to her tomatoes. Carl Weathers is practicing his golf swing. Stanley from The Office (Leslie David Baker) is grilling. Race car driver Kyle Busch is driving a riding lawnmower that can only make left turns. Peloton instructor Emma Lovewell is doing yoga and trying to get Baker to join her, which isn't working out, because as any Office fan knows it's impossible to get Stanley to do anything he doesn't want to do. And John Travolta and his daughter Ella Travolta are filming a dance video for TikTok. ("Hey Travoltas, don't be tikety-toking on my grass," scolds Baker.)
The Travoltas are dancing to a song that will be familiar to anyone who has spent a significant amount of time on the social media platform; specifically the part that goes "feeling good, like I should." The song is "Sunday Best" by Surfaces, which became famous thanks to a TikTok dance craze last year.
'Feeling good, like I should'
TikTok has quickly become one of the best platforms for music discovery. It can turn obscure songs into big hits if the meme catches on. The most notable example of this is Lil Nas X's "Old Town Road," which became the most ubiquitous song of 2019 after people turned it into a meme on TikTok. "Sunday Best" isn't as big as "Old Town Road," but it became a hit in 2020 more than a year after its release once people started dancing to it on TikTok. 
The finger-walking, booty-smacking dance was performed by some of the platform's biggest stars, including its two most-followed creators, Charli D'Amelio and Addison Rae. The TikTok boost helped the song reach #19 on the Billboard Hot 100 in June 2020. The Travoltas don't actually do the dance in the commercial. Instead they do the hand jive from Grease.
Surfaces is a pop duo from Texas consisting of Forrest Frank and Colin Padalecki. The laid-back, breezy "Sunday Best" is from their album Where the Light Is. They've performed the song on Late Night with Seth Meyers and The Tonight Show with Jimmy Fallon. Frank and Padalecki had no idea the song would become a sensation. "It's not that we didn't believe in it, but we didn't have the aspiration that it was going to take over the world," Padalecki told Billboard. They recorded the vocals in Padalecki's bedroom closet. "Once it was done, we threw it on a Bluetooth speaker outside and we were looking at each other like, 'Man, this is a good one,'" he said. The success of "Sunday Best" led to them collaborate with Elton John on their next single "Learn to Fly."
And now, John Travolta is dancing to their jams in a Super Bowl commercial.