The Happy Gilmore Reference You Missed In Miracle-Gro's Super Bowl Ad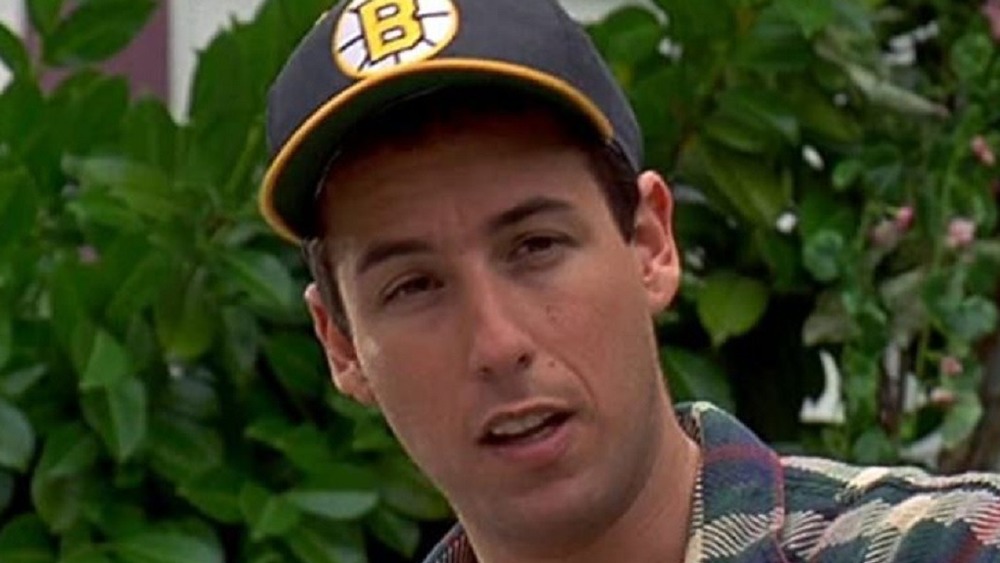 Universal Pictures
The Super Bowl always features a number of neat ads, and this year carried on the tradition. The highly visible Super Bowl commercial spots are obviously pretty expensive, so once again, the advertisers were climbing over each other in order to draw the maximum amount of attention to their precious on-air seconds. 
One of the more surprising advertisers of Super Bowl LV was Scotts Miracle-Gro, which made its Super Bowl commercial debut with a 45-second ad featuring a bunch of celebrities hanging in their backyards. As Market Watch tells us, the company went all-in with the ad in order to keep the customers they've acquired over 2020 invested in gardening. As such, the spot features everyone from John Travolta to Martha Stewart tending to their lawns and gardens while a song you might recognize plays in the background. 
The ad also includes several neat nods to its stars' personalities and histories. Some of them, like John Travolta and his daughter dancing or Kyle Busch driving a NASCAR-themed lawnmower, are immediately recognizable. However, some of the bits are more obscure. In particular, there's a Happy Gilmore reference you probably missed in Miracle-Gro's Super Bowl ad.
The Miracle-Gro's Super Bowl ad references Carl Weathers' role in Happy Gilmore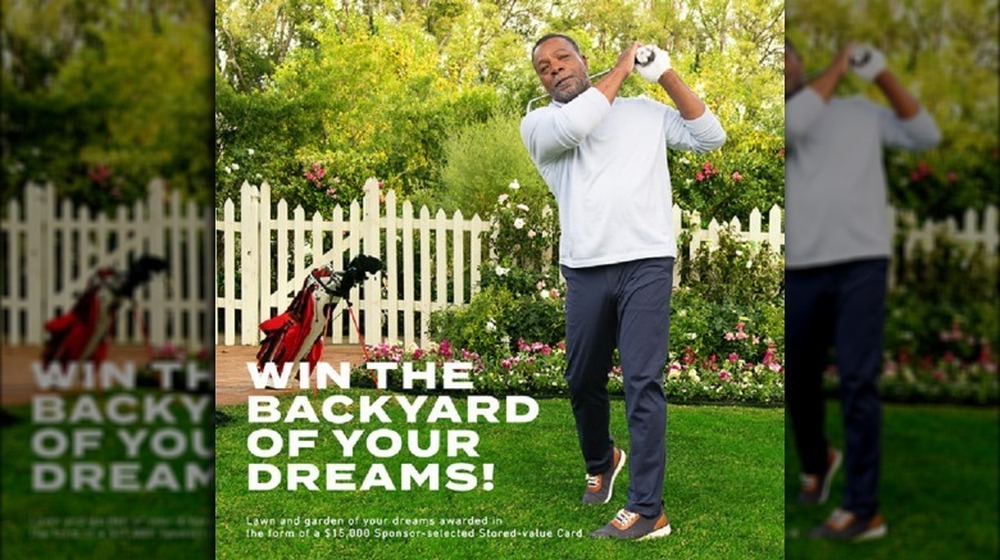 Miracle-Gro
One of the many celebrities making the most of their backyard time in the Miracle-Gro Super Bowl ad is Carl Weathers. The actor says he uses his yard to "work on his short game," and promptly takes a swing at a golf ball — which flies right at poor Leslie David Baker, who gives us his best Stanley from The Office side glance. But why is Weathers — a man who's arguably best known for playing Apollo Creed in the Rocky franchise and Greef Karga in The Mandalorian – practicing his golf swings when everyone else is essentially referencing the reason they're famous? Happy Gilmore, that's why. 
Presumably, it would have been against the ad's general vibe to have Weathers knock people out in his back garden, let alone police a backwater planet in a galaxy far, far away. As such, having him play golf in the ad is a reference to his Happy Gilmore character Chubbs Peterson, a retired pro golfer who becomes a mentor figure for the titular Happy, played by Adam Sandler. It's a nice look back at one of Weathers' bigger roles, as well as a cool Easter egg in a commercial that clearly bears repeat viewing.