This Is How Much It Actually Costs To Make A Super Bowl 2021 Commercial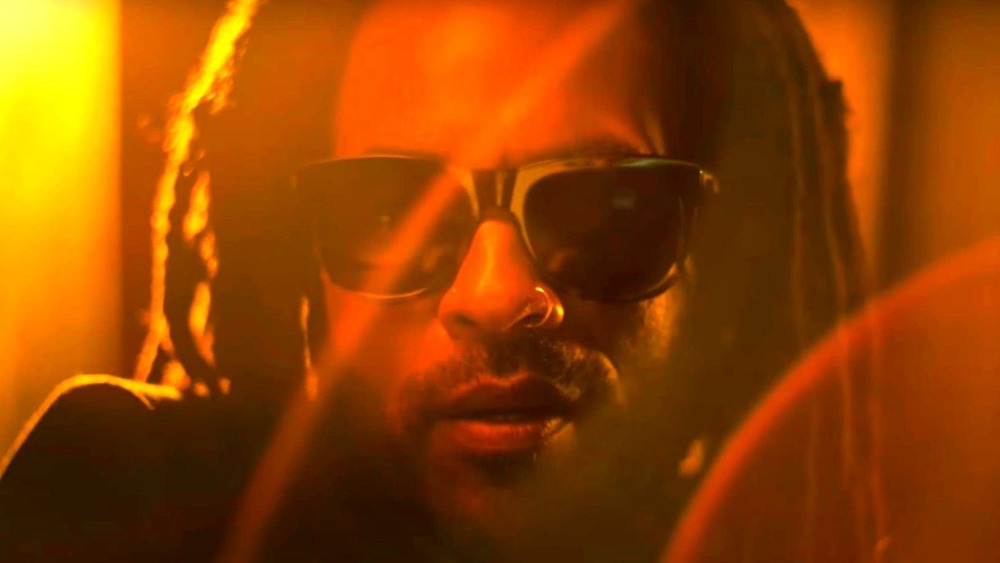 Stella Artois
Despite all the inclement weather across the country, Super Bowl LV is indeed coming on Sunday, February 7, and as is the norm for the Big Game, the actual clash between the Kansas City Chiefs and the Tampa Bay Buccaneers is only a part of the event's allure. This year's batch of Super Bowl ads has slowly started unveiling itself, and it looks like the viewers are once again in for a treat. With the likes of the fun Cheetos commercial featuring a flat Matthew McConaghey, the cool Stella Artois rockstar spot, and the fantastical Corona Seltzer ad coming up, it looks like this year's Super Bowl fridge runs and bathroom breaks will be particularly difficult to schedule. 
It's pretty obvious that companies put an amazing amount of work into these short, impressive clips, which they unleash unto expectant audiences every year. But have you ever wondered just how much money they throw at these projects? Let's take a look at how much it actually costs to make a Super Bowl 2021 commercial. 
Companies spend millions of dollars on their Super Bowl spots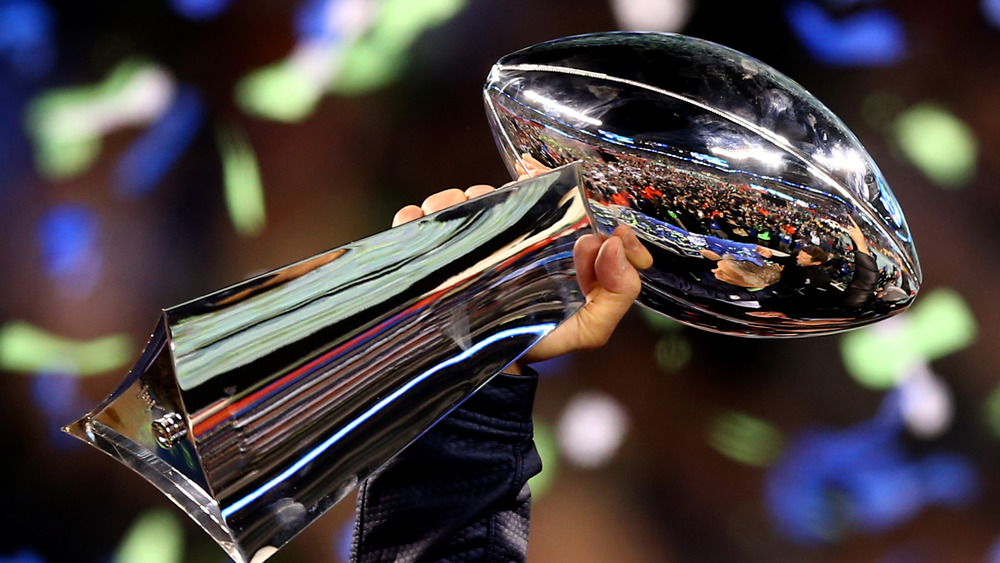 Elsa/Getty Images
Per Deadline, a 30-second ad spot for Super Bowl LV costs an estimated $5.5 million, so you have to cough up quite a large pile of money for the ad space alone. Ad Week also notes that there's an extra fee of $300,000 if the company wants the ad to be included in the CBS live stream. As such, things can get super expensive, and Yahoo! Finance tells us that major players aren't afraid to splurge eight figures for their ads. In 2020, Amazon's 90-second "Before Alexa" and Google's equally long "Loretta" both cost a whopping $16.8 million, making them the most expensive Super Bowl ads around ... at least, that year.  
After you've secured your Super Bowl ad spot, you can technically just air 30 seconds of your nephew playing the recorder, but for understandable reasons, few companies have chosen that route. High concepts, celebrity appearances, and copious special effects are common, and as such, The Street notes that the production costs for these clips are often overlooked. CEO Mitch Goldstone of ScanMyPhotos.com calculated that the production price tag for their potential Super Bowl commercial was "about $750,000, plus incidental charges, including travel, lodging and funding viewing parties," which, along with the ad space cost, ultimately made them opt out of any advertising during the big game. One can only imagine what the full, everything-included Super Bowl ad spend for massive companies like Google and Amazon is.