What Is The Lil Nas X Song In Logitech's Defy Logic Commercial?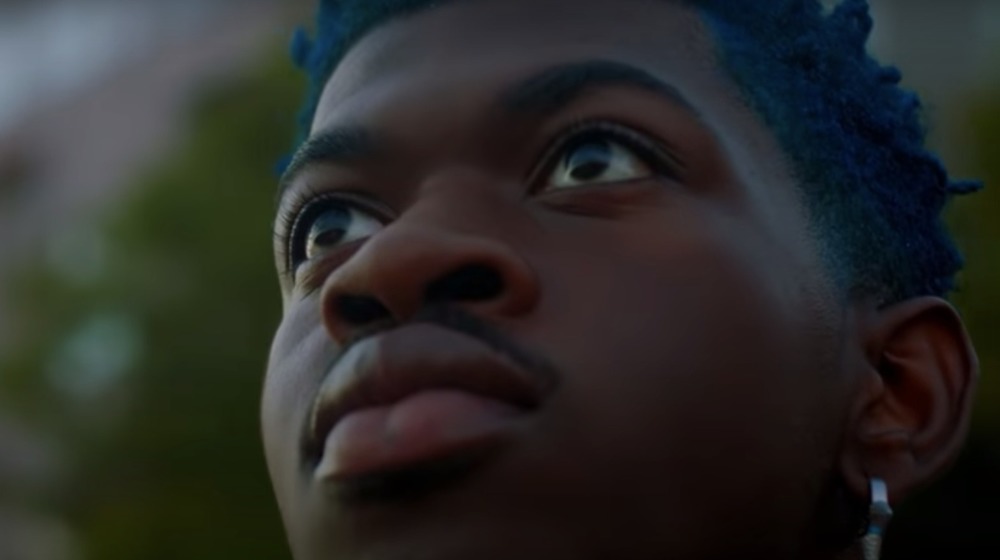 YouTube/Logitech
This year, computer accessories company Logitech made a play for all the Gen Zers watching the Super Bowl, with an inspirational commercial called "Defy Logic," featuring "Old Town Road" rapper Lil Nas X and a crew of young creators, entrepreneurs, and activists. "We stand there in defiance," Lil Nas X says of himself and his creative cohorts as they use Logitech microphones, keyboards, tablets, and the like. "We the makers, we the ground-breakers, we the creators, the streamers ... and dreamers"
The minute-long Super Bowl commercial features environmentalist Leah Thomas, makeup artist Kimberley Margarita, entrepreneur Dr. Roshawnna Novellus, digital artists Zach Lieberman and MolMol Kuo, streamer Meg Kaylee, environmentalists Amy & Ella Meek, educator Melz Owusu, musician Yvette Young, artists Noemi Schipfer and Takami Nakamoto, aka NONOTAK, and illustrator Mercedes Bazan, all of whom are young people doing impressive work in their respective fields (you can learn more about them on the Logitech website). However, the star of the commercial is country-rap trendsetter Lil Nas X, who narrates, appears on-screen in some very snazzy outfits, and provided the soundtrack. 
The commercial features a brand new single from the artist, called "Montero (Call Me By Your Name)." Naserati has been teasing the song in snippet form on social media since July, and now, its full release is imminent.
Call Lil Nas X by his name, Montero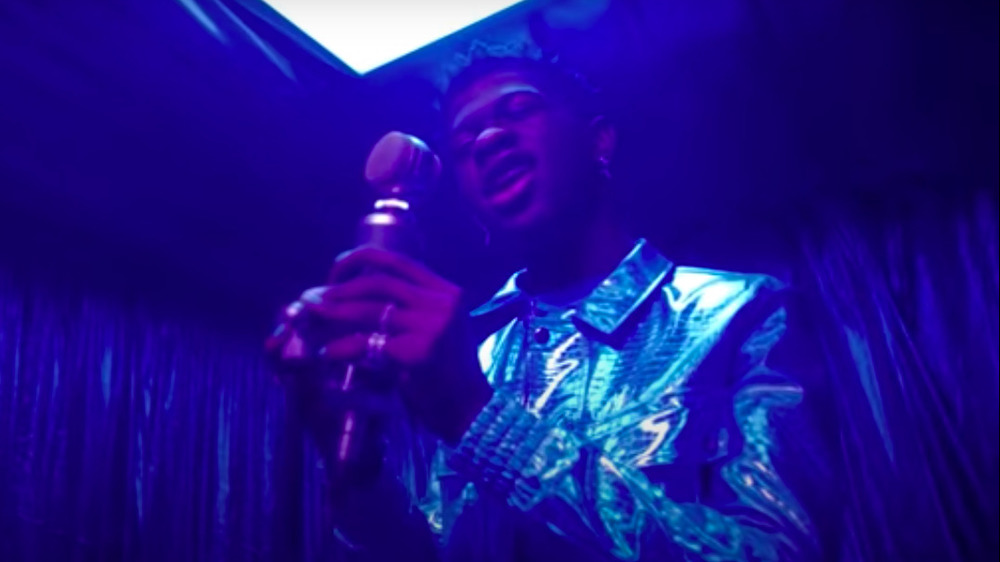 YouTube/Logitech
"Montero (Call Me By Your Name)" takes its title from Lil Nas X's birth name, Montero Lamar Hill, and the 2017 movie Call Me By Your Name, which stars fellow Super Bowl commercial star Timothee Chalamet. The lyrics tell a story of the singer's infatuation with a troubled but seductive lover. It's probably the most openly gay song to ever be featured in a Super Bowl commercial. Pretty defiant, and very cool. According to Billboard, Rihanna likes it, and told Lil Nas X the track is "banging."
The Spanish music-influenced track is produced by Take a Daytrip, a songwriting duo that broke through in 2017 with Sheck Wes' song "Mo Bamba," and has also produced Lil Nas X's hits "Panini," "Rodeo," and "Holiday," and Travis Scott and Kid Cudi's chart-topping single "The Scotts."
The Logitech ad is Lil Nas X's second Super Bowl commercial. Last year, he appeared in a Western-themed Doritos commercial, opposite gravel-voiced cowboy actor Sam Elliott.
As of press time, the full song has not yet been released, unfortunately. It sounds like it's going to be a really good song, and we're excited to hear the full version.